State-By-State List of Cooking Schools
Few sources provide a thorough run-down of culinary and cooking schools in a state-by-state index...we seek to change this! Welcome to the best culinary school guide on the web.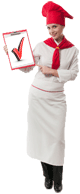 From major universities to vocational schools, each state puts forth unique learning opportunities for earning a hospitality education. The scope of education in the culinary field is wide and diverse, so due diligence should be given to the process of selecting a culinary school.
Before enrolling, a prospective student should take inventory of his or her ambitions and focus on ferreting out the learning institution that provides the greatest likelihood for success. The state-by-state index (below) is a great starting point and continuing reference for anyone with a passion for the culinary arts.
Some programs are designed for immersion studies that impart large volumes of information over short periods of time.  Other schools construct their certificate and degree programs with working professionals in mind. 
Flexible scheduling that allows full time staffers to pursue continuing culinary education is an important school feature for working students. 
This resource is designed as a convenient compendium of state chef training programs.  In addition to identifying schools for further investigation, our state guides allow users to gain valuable insight into local culinary cultures.
Use this guide to conveniently search for culinary arts institutes by state, ordered A to Z, just click and go - it is very simple to use. Here's what you'll find inside:
Overview of each state's culinary industry
Tips for choosing a culinary or hospitality program and school
What the regional food scenes offer you in each state, including food festivals and cook-offs
Tips for preparing for a competitive job hunt
Salary expectations
Comprehensive list of all applicable state schools includes:
Specialized culinary arts, pastry arts and restaurant management schools
State colleges, universities and technical schools that offer culinary arts, pastry arts, food technology, food and nutrition studies, hospitality management, food service management, and food and beverage management.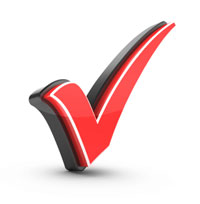 Earning your chef's whites is an ambitious goal that is usually propelled by a passion for the culinary arts.  Careers in hospitality encompass disciplines that range from food preparation to budget analysis.  It is important to select a school that is dedicated to imparting the precise information that will lay the groundwork for your particular success. For example, if your goal is to become a chef on a cruise ship your areas of study might not mirror those of a restaurant entrepreneur. 

Consult this Culinary Schools By State Index to refine your search, and discover new opportunities in culinary education:
Find A Local Culinary School With Open Eligibility Today!
Culinary Training
Top Schools
Majors
Degree Types
Career Information