Indiana Schools for Chefs, Pastry Chefs and Hospitality Professionals
Looking for a fast track to a chef's education? Need to change careers and finally follow your passion for cooking? Always dreamed of running your own restaurant?  Whatever your motivation, it may be time to investigate a culinary career.
Opportunities in the culinary and hospitality industries are numerous and varied.  Some individuals possess a skill set that lends itself to the front of the house where interaction with guests is the order of the day.  Other interested parties are focused on creating culinary delights that serve various sectors of the restaurant business.  Whatever your strengths and desires, there is a course of study that will hone your particular skills for application in the exciting world of hospitality and restaurant management. Culinary arts schools that provide chef training and restaurant management programs are abundant in Indiana.
Major cities like Indianapolis, Fort Wayne, Gary and West Lafayette all have schools that provide some type of food service education that prepares you for the industry. Smaller communities in the state are home to community and technical colleges, both of which may deliver excellent culinary and professional kitchen programs.
Types of career focused cooking schools you'll find in Indiana:
Four-year colleges and universities
Specialty culinary arts schools
Community colleges
Technical colleges
Junior colleges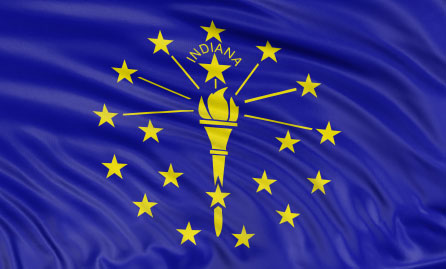 Indiana Culinary Scene
Ambitious chefs in training will make the local food scene part of their regular educational diet. An excellent strategy is to make regular forays into the Indianapolis or Fort Wayne restaurant scene to familiarize yourself with the "native" cuisine. Understanding popular dishes and culinary trends in the area will keep you in good stead with industry professionals who might seek your skills for employment.
Size-up the professional needs of local restaurants, hotels, and resorts.  Familiarize your self with the most talked about local chefs.  These are the individuals who guide the culinary culture of the area, and their consort is an invaluable component of your overall educational experience. 
Making contacts and securing relationships with the heavy hitters in the local industry might lead to employment in your precise discipline. The successful players in the local culinary arena have paid their dues and refined their systems so it is easy for an ambitious and passionate chef in training to cherry-pick the knowledge it took successful practitioners years to accumulate. There is no shame in harvesting the low hanging fruit and throwing it in your cache of knowledge to be applied to your own culinary situation, down the line.
Festivals and competitions are often based on food.  They provide an excellent opportunity to witness the local culinary point of view first hand.  Local chefs are eager to display their abilities in the pursuit of recognition.  Their experience is showcased for you to absorb.  The windfall of knowledge that can be gleaned from such events should not be underestimated.  Indiana is home to some fine food offerings that can be enjoyed here:
Clabber Girl Brickyard BBQ Fest  - Summer festival that emphasizes great bbq and music.  Many celebrity chefs exhibit here so it provides learning and networking opportunity for culinary students.
Pierogi Festival – This July festival celebrates the Polish delicacy known as Pierogi.  The delicious dumplings are prepared in sweet and savory combinations that are limited only by the imaginations of the chefs on hand.  This fest is an excellent resource for individuals seeking to embrace a locale regional cuisine that celebrates the ethnic heritage of the area.
Vintage Indiana – Food and wine festival held each June that emphasizes local wineries and provides a showcase for the regions culinary masters.  Yearly festivals are great places to monitor trending food phenomenon since the chefs who exhibit are likely to offer different creations each year.  Meeting local chefs and tasting popular local dishes helps culinary students refine their own point of view by drawing from a broad pool of influences.
Compete for a Food Industry Job in Indiana
The ultimate goal of cooking school is to graduate with amazing skills and a respectable education that prepares you for employment in the industry.  Your particular post-graduation experience will be unique based on your experience and skill set.  If you are a brand new recruit with little practical hands on experience, it will not be unusual for you to find entry-level work in food preparation.  Individuals whose education is paired with lots of experience might jump in at a higher level. Depending on your situation, you may place a greater importance on shopping for culinary arts programs that offer the following career-focused opportunities:
Cooking or hospitality internships, externships or apprenticeships
On-site student-run restaurant
State of the art training kitchens
Experienced chef/faculty, possible guest chef/instructors
Career placement and job assistance
Also consider membership in a state industry association such as:
Restaurant and Hospitality Association of Indiana
Professional organizations like these usually offer discounted student memberships, discounted admission to national and regional conferences and educational events, and scholarships.  They are also fertile grounds for forging valuable industry contacts that may prove valuable for job-seeking and collaborative purposes.
Chef salaries across the state of Indiana are variable, based on a wide variety of factors that include:
Your level of education
Your professional culinary experience
The capacity in which you work: executive chef, sous chef, assistant chef, line cook, fry cook, restaurant manager, etc.
Region in which you work
Economic climate
Season
Type of restaurant: fine-dining, casual, fast food, etc.
Professional chefs can expect higher salaries in major cities like Indianapolis, Gary and Terra Haute.  The premium is particularly high among sous and executive chefs. Average salaries for executive chefs are around fifty to sixty thousand per year. 
With a comprehensive education in your field, your mobility is significantly enhanced.  Hands on experience can't be overlooked, but higher-level management positions usually require an advanced degree or certification.  Regardless of your entry point, your passion and ambition for the culinary arts will quickly pay dividends on your climb toward a coveted management job.
Indiana Top Cooking and Culinary Schools
International Culinary Schools at the Art Institutes of Indianapolis is one of the most highly regarded culinary campuses in the state of Indiana. This very reputable school teaches the fundamentals of preparing major international cuisine, including requisite classic French techniques. The alumni of the Indianapolis school include some of the most accomplished chefs in the country. Degree programs include: Bachelor's Culinary Management, Associate's Culinary Arts, Baking and Pastry Certificate, and Culinary Arts Certificate.
The Chef's Academy – The Indianapolis school does not mess around in terms of conveying a serious chef education to its enrollees. The school offers full-time intensive programs for chefs, pastry chefs, and restaurant managers. The curriculum emphasizes running your own show after graduation, so it provides a broad knowledge base that addresses everything from store room temperatures to food cost analysis. Serious candidates only need apply!  Degrees include Associates Culinary Arts, Associates Pastry Arts, and Bachelors Hospitality and Restaurant Management.
Indiana State Colleges, Community and Technical Colleges Offering Culinary, Restaurant Management, and/or Hospitality Degrees
Ball State University – Muncie

Davenport College-South Bend-Mishawaka Granger

Indiana Business College - Indianapolis-Muncie-Terra Haute

Indiana State University - Terre Haute

Indiana University-Purdue University - Ft Wayne-Indianapolis

International Business College – Indianapolis

Ivy Tech State College - Ft Wayne-Indianapolis

Marian College – Indianapolis

Oakland City University - Oakland City

Purdue University – Hammond-West Lafayette-Westville

University of Indianapolis – Indianapolis

Vincennes University - Vincennes
ACF Accredited Programs
Postsecondary
Ivy Tech Community College Bloomington
200 N. Daniels Way,
Bloomington, IN 47404-9772
Phone: (812) 330-6263
Contact: Stacy Strand - sstrand1@ivytech.edu
Programs
AAS Degree in Hospitality Administration, Culinary Arts Concentration
AAS Degree in Baking and Pastry
Ivy Tech Community College Central
50 West Fall Creek Parkway, North Drive
Indianapolis, IN 46208-4713
Phone: (317) 921-4516
Fax: (317) 921-4432
Contact: Jeffery A. Bricker, CEC, CCE, AAC - jbricker@ivytech.edu
Programs
AAS Degree in Hospitality Administration: Baking and Pastry Specialty
AAS Degree in Hospitality Adminstration: Culinary Arts Specialty
Ivy Tech Community College Muncie
345 S. High St.,
Muncie, IN 47305-2526
Phone: (765) 289-2291
Contact: Heather A. Pier, CC, CSCE - hpier@ivytech.edu
Programs
AAS Degree in Hospitality Administration: Baking and Pastry Specialty
AAS Degree in Hospitality Adminstration: Culinary Arts Specialty
Ivy Tech Community College South Bend/Elkhart
220 Dean Johnson Blvd.,
South Bend, IN 46601-3415
Phone: (574) 289-7001 x5440
Contact: Brent F. Spring - bspring@ivytech.edu/a>
Programs
AAS Degree in Hospitality Administration: Baking and Pastry Specialty
AAS Degree in Hospitality Adminstration: Culinary Arts Specialty
Ivy Tech Community College Fort Wayne
3800 N. Anthony Blvd.,
Fort Wayne, IN 46805-1430
Phone: (260) 481-2295
Fax: (260) 480-4177
Contact: Jeffrey Wayne Albertson, CEC - jalbertson12@ivytech.edu/a>
Programs
AAS Degree in Hospitality Administration: Baking & Pastry Arts
AAS Degree in Hospitality Adminstration: Culinary Arts Specialty
Technical Certificate in Culinary Arts Specialty
Ivy Tech Community College Lake County
410 E. Columbus Dr.,
East Chicago, IN 46312-2714
Phone: (219) 392-3600 x 3245
Contact: Elida Abeyta - eabeyta@ivytech.edu
Programs
Associate Degree in Hospitality Administration with a Concentration in Baking and Pastry
Associate Degree in Hospitality Administration with a Concentration in Culinary Arts
Certificate & Job Training Programs
Atterbury Job Corps Center
PO Box 187
Edinburgh, IN 46124-0187
Phone: (812) 314-6241
Fax: (812) 314-6290
Contact: Finance Department - atfinance@adamsaai.com
Second Helpings, Inc.
The Eugene & Marilyn Glick Center,
1121 Southeastern Ave.,
Indianapolis, IN 46202-3946
Phone: (317) 632-2664 x 113
Fax: (317) 631-5655
Contact: Nora Spitznogle - nora@secondhelpings.org
Find A Culinary School near Ashburn With Open Eligibility Today!
Culinary Training
Top Schools
Majors
Degree Types
Career Information