Liberal Arts Culinary Degrees at Johnson and Wales University
One of the top University programs for Culinary Arts education is offered through the prestigious Johnson & Wales University, which has its main campus in Providence, Rhode Island. This program, offered on three additional campuses throughout the US, has produced some of the most notable chefs cooking in the world today.
The Johnson & Wales curriculum strikes a balance between business management and the art of cooking.  The high visibility of its graduates attests to the winning formula put forth by Johnson & Wales.  The hospitality industry draws from within its ranks to fill high-level management jobs like Food and Beverage Director and General Manager.  A strong business foundation, paired with a first-class culinary arts education facilitates greater mobility within the industry.

How Johnson & Wales University was founded
Johnson & Wales University (JWU) started its life as a business school in Providence, RI in 1914. Gertrude I. Johnson and Mary T. Wales were the founders and the source of the name of the school. JWU eventually grew to a junior college in 1963, then a senior college in 1970, and in 1980 became a University offering postgraduate degrees.

Gertrude Johnson and Mary Wales met while attending a Pennsylvania teaching college in the 1890's. They didn't see each other for almost 20 years after graduation but were reunited when both were teaching at Bryant and Stratton (now Bryant University) in 1913. After rekindling their friendship the two women decided to start their own business school in Providence devoted to teaching women the rudiments of business. The school was born in 1914 in Johnson's home and consisted of one student and one typewriter.

Their stated mission at the founding of the school "to teach a thing not for its own sake but for what lies beyond" is still in line with the stated mission of JWU.

The school was created during the time of the suffragettes. When the school was founded, women in the U.S. didn't even have the right to vote. With the birth of the suffragette movement, women were just starting to choose careers over marriage, to put their educations to work. The founders of Johnson & Wales embodied the spirit of the suffragette movement. They did their job well. They established an institution of higher learning that survived two world wars, the Great Depression and the devastating hurricane of 1938, and eventually grew to become a full-fledged and highly respected University with 4 campuses.

JWU was founded as and remains a nonprofit institution. The State of Rhode Island granted a charter in 1963, which authorized the University to operate as a nonprofit, associate degree-granting institution of higher learning. This charter was later amended two different times to add baccalaureate degrees and postgraduate degrees.
The Beginning of the College of Culinary Arts at Johnson & Wales
The University announced the opening of the College of Culinary Arts in 1973, with the introduction of an Associate Degree program. This program quickly grew to be wildly successful, and resulted in an educational expansion of the University, and the eventual offering of both two and four-year programs in Culinary Arts, Pastry Arts, Food Service Management, and in the Hospitality fields.

As the University added campuses in other parts of the country, each campus included a branch of the College of Culinary Arts. Currently there are Associate's and Bachelor's programs at each of the four campuses, located in:
Providence, RI
North Miami, FL
Denver, CO
Charlotte, NC
JWU is one of the top ranked Culinary and Hospitality Colleges in the world.

Johnson & Wales History and Culture
Because JWU has its historical roots in its business school curriculum, all programs at JWU stress the practical application of knowledge, with a grounding in not only the art of cooking, but also in the business of food service and/or hospitality management.

The expansion of the University was also carefully considered, with the location of its campuses chosen to give its graduates the most access to practical application of their knowledge during matriculation, as well as maximizing the ability of graduates to step into the job market after graduation. Providence, a vibrant city in its own right, is also commutable to the greater Boston metropolitan region, and within an easy drive of 400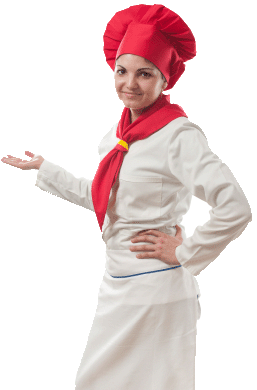 miles of Massachusetts, Rhode Island and Connecticut coastline, with many restaurants, hotels, resorts and other opportunities for students to work. The campuses of North Miami, Charlotte, and Denver are situated in areas that are similarly rich in resort, hotel and restaurant opportunities.
Strategic partnerships with local restaurants, hotels and resorts allow students to work externships while in school, and the school's ownership of hotels near the campuses also ensures a steady work-study experience for all who attend.
Classes in the College of Culinary Arts are small workshop classes taught by instructors who are both professional educators and accomplished chefs with industry experience. The production environment is world class.
JWU is on a trimester schedule, and no summer programs are held. Students are expected to work summer externships, and the school helps with placement.
When a student graduates from this accredited University the student has a degree diploma and a resume already rich with real work experience credentials, giving JWU graduates a leg up in landing some of the best positions in the industry.
Started as an idea of collecting documents and artifacts of culinary importance when the College of Culinary Arts was founded in 1973, this collection grew to a point where it needed a home. The Culinary Arts Museum was the delightful result. The Museum, which opened in 1989 to house the growing collection, displays an impressive array of rare and ancient recipes and cookbooks and historic tools of the trade, including an astounding collection of cooking stoves. Many of the cooking implements on exhibit would be unrecognizable as such without their very detailed labels. The vast variety of exhibits spans the history of food and food preparation.
Paul Fritzsche donated 7,500 rare cookbooks in 1979. Zack Hanle of Bon Appetit magazine donated over 4,000 menus from around the world. There were other contributions from Earle MacAusland of Gourmet Magazine, NY Times Columnist and cookbook author Jean Hewitt, McCalls Editor Mary Norton, and from author and chef Julia Child, who was awarded an honorary doctorate from JWU.
But it was the donation of the personal collection of Chef Louis Szathmary of Chicago's "The Bakery" Restaurant that put The Culinary Arts Museum on the map as a destination in its own right. 64,000 items were donated in 1989, including books, artifacts, menus, silver, matchbooks, pots, pans, appliances, artwork, correspondence, autographs, antiques and advertisements spanning five centuries. Much of the Szathmary collection focused on travel dining, with menus, china, cutlery and other artifacts from dining on railroads, ships and airlines.
Other major collections have since come to the Culinary Arts Museum, which continues to grow. Some of the highlights of the collection are:
238 decorative fruit crate labels dating from the late 1800's through the 1950's, donated by Marilyn and Ivan Karp.
Dinner at the White House document collection, including over 100 handwritten and signed documents from Presidents, their First Ladies, and White House Chefs, including menus, cookbooks, photos and china.
The American roadside diner exhibit: A step into the past of neon, gleaming chrome, stainless steel, and Formica. Nothing symbolizes early 20th Century working class food history more than the iconic roadside diner. This incredible exhibit documents the history of the American roadside diner, and includes photos, memorabilia, a life-size diner facade, menus and furnishings, and, in the near future, will even feature a complete diner! It's appropriate that this collection is here since the very first American horse-drawn lunch-wagon diner originated in Providence.
"The Art of Pastilage" exhibit shows off the art of the decorated cake. Many are several feet tall. Cile Bellefleur-Burbidge's cakes are a magnificent feast for the eyes. It's very hard to believe that such delicate and lacy creations were constructed and woven from spun sugar. There are also wonderful recent student creations in the exhibit.
Large early commercial factory machines and mechanized home kitchen gadgets are a fascinating glimpse of how things used to be done. Vincent Biagi's 1920's commercial pasta maker was the only one in New England. The 1937 Holly Hamburger Press was hand operated and molded patties for grilling. There's a corn scraper for dekerneling an ear of corn; and an egg guillotine, for chopping the top off of a soft-boiled egg.
Early food advertising explores "Two Black Faces: The Power of the Sales Pitch" and features the famous advertising used for Aunt Jemima Pancakes and Cream of Wheat Farina, and tells the story of the real life people who inspired those images.
The Culinary Olympics area is a rotating exhibition area that acts as a showcase for visiting chefs, students and faculty.
Johnson & Wales Practicum Education Facilities
The University operates three hotels used for the training of University students in Food Service Management programs, Culinary Arts Degree programs and Hotel and Lodging Management programs. In the Providence area the facilities include the Johnson & Wales Inn & Conference Center in Seekonk, MA and the Radisson Hotel Providence Airport in Warwick. In the Charlotte area the university owns the Doubletree Hotel Charlotte-Gateway Village. The Johnson & Wales Inn also houses the University's flagship restaurant named "Audrey's" after longtime University Chancellor Morris Gaebe's wife, where University students put in their time under the direction of the school's Master Chefs.
All of the Culinary and Hospitality programs at Johnson & Wales stress hands-on experience. Food service for all campuses is part of that experience, with all student dorm residents eating meals daily prepared by other students.
The recently revised JWU Textbook won a first place award in the College Category at the Bookbinders' Guild of New York's 23rd Annual Book Show. It's also notable that every recipe in the book contains no trans fats. Trans fats have been completely removed from the college's culinary and baking and pastry curricula, as well as from its dining halls, the hotels and restaurants it operates, and its commercial bake shop. The book's creation involved not just faculty, but coordination with students on endless rounds of recipe testing, photo shoots, text revisions and other aspects of publishing.
Johnson & Wales in the Media
JWU has often been featured on various cooking shows, most recently on the TV Food Network's "Cooking School Stories" and on PBS's "Cooking Under Fire" and "Master Class at Johnson & Wales" which featured JWU faculty instructors. Three school alumni challenged and beat celebrity Iron Chefs on the Iron Chef TV series.
Notable Graduates of Johnson & Wales
Chef Emeril Lagasse, the chef-proprietor of ten restaurants nationwide, a TV personality and best-selling cookbook author. Lagasse's books have sold millions of copies, his television shows appear in over 85 million homes daily, and he's one of the biggest "brands" in the food world after joining forces with Martha Stewart Living Omnimedia. Currently Emeril is starring in a new series called "Emeril Green" in which he highlights cooking with organic locally grown foods the way he does at home. Emeril has also endowed a scholarship program, funded by the annual Emeril Lagasse Golf Tournament, and raised over $2 million to help fund education at JWU.
Chef Rahman "Rock" Harper, President of Chef Rock Inc. and former head chef at Terra Verde Restaurant at Green Valley Ranch Resort, Spa and Casino. Chef Rock was the winner of the Fox Network's "Hell's Kitchen" Grand prize. He was former executive chef of B. Smith's Restaurant in New York. Chef Rock has recently joined the culinary arts faculty of Stratford University at Falls Church, VA, not far from where he grew up.
Chef Adrianne Calvo, recently named one of the best chefs in the world by Chef Report, is Owner and Chef of Chef Adrianne's Vineyard and Wine Bar in Miami. Calvo was a former chef of the Mandarin Oriental Hotel, and the youngest ever to work there. She's the author of the cookbook "Maximum Flavor", and winner of numerous top cooking competitions. She's also appeared on TV on "Moonlet Williams", and catered the 2003 World Series for the winning team, the Florida Marlins.
Chef Tyler Florence, culinary TV personality on the Food Network and currently host of Tyler's Ultimate. Florence is also a radio host on WOR, a cookware designer and the owner of three restaurants in Northern California. He's been featured on The Oprah Winfrey Show, on Shaq's Big Challenge and on The Today Show.
Chef Michelle Bernstein, 2008 James Beard Award Winner, cohost of the Food Network's Melting Pot, and a winner of Iron Chef America. She's also made guest appearances on The Today Show and The Martha Stewart Show. She is now Chef and Owner of Michy's Restaurant in Miami, Michelle's at Carysfort in Key Largo, and MB in Cancun. Bernstein also created menus for Delta Airlines Business Elite Class.
Chef Anna Olson, the host of Fresh with Anna Olson on Food Network Canada, and previously host of Food Network Canada's Sugar and Kitchen Equipped. Prior to her TV fame, Olson was pastry chef at Inn on the Twenty in Jordan, Ontario, and co-authored a cookbook with her husband named after the Inn, as well as a menu-driven cookbook called "Anna and Michael Olson Cook at Home" which includes tips and tricks for entertaining. She also heads up Olson Foods at Port in Port Dalhousie, and has recently opened a second Olson Foods location in Ravine Vineyards in St. David's in Ontario.
Chef Jeremy Fox, Chef and Partner of Ubuntu in Napa. Fox was a former chef under Chef David Kinch at Manresa of Los Gatos, CA. Fox worked in many of the top kitchens across Europe and California before opening Ubuntu, which serves modern vegetarian cuisine, and is one of the top vegetarian restaurants in the country. Food & Wine named him one of the best new chefs for 2008. He was also named the year's best chef by San Francisco Magazine.
Johnson & Wales Campuses offering Culinary & Hospitality Programs
Providence, RI

Associate in Culinary Arts
Associate in Baking & Pastry Arts
Bachelor of Science in Culinary Arts and Food Service Management
Bachelor of Science in Baking & Pastry Arts
Bachelor of Science in Baking & Pastry Arts and Food Service Management
Bachelor of Science in Culinary Nutrition
Bachelor of Science in Food Service Entrepreneurship
Bachelor of Science in Food Marketing
Bachelor of Science in Hotel and Lodging Management
Bachelor of Science in International Hotel and Tourism Management
Bachelor of Science in Restaurant, Food, and Beverage Management
Bachelor of Science in Sports, Entertainment and Event Management
Bachelor of Science in Travel, Tourism and Hospitality Management
Culinary Arts Diploma Weekend Course
Recreational Cooking Classes
North Miami, FL

Associate in Culinary Arts
Associate in Baking & Pastry Arts
Bachelor of Science in Culinary Arts and Food Service Management
Bachelor of Science in Baking & Pastry Arts and Food Service Management
Bachelor of Science in Food Marketing
Bachelor of Science in Hotel and Lodging Management
Bachelor of Science in Restaurant, Food, and Beverage Management
Bachelor of Science in Sports, Entertainment and Event Management
Bachelor of Science in Travel, Tourism and Hospitality Management
Recreational Cooking Classes
Denver, CO

Associate in Culinary Arts
Associate in Baking & Pastry Arts
Bachelor of Science in Culinary Arts and Food Service Management
Bachelor of Science in Baking & Pastry Arts and Food Service Management
Bachelor of Science in Culinary Nutrition
Bachelor of Science in Hotel and Lodging Management
Bachelor of Science in Restaurant, Food, and Beverage Management
Bachelor of Science in Sports, Entertainment and Event Management
Recreational Cooking Classes
Charlotte, NC

Bachelor of Science in Culinary Arts and Food Service Management
Bachelor of Science in Baking & Pastry Arts
Bachelor of Science in Baking & Pastry Arts and Food Service Management
Bachelor of Science in Hotel and Lodging Management
Bachelor of Science in International Hotel and Tourism Management
Bachelor of Science in Restaurant, Food, and Beverage Management
Bachelor of Science in Sports, Entertainment and Event Management
Recreational Cooking Classes
Top Schools
More Popular Schools
---
Culinary Training
Majors
Degree Types
Career Information