Four-Year Bachelors Programs for Student Chefs
In the realm of Culinary Arts education, there are a few well-represented Bachelor's Degree paths.  Hospitality management programs offered by four-year universities and other educators often put forth a two-headed approach.  One aspects of the curriculum focuses on providing practical kitchen skills, while the remaining coursework emphasizes business and management principles specific to the industry.
Stand alone Culinary Arts academies offer kitchen-specific paths of study that expand learning within focused programs that keep you in, and around, the kitchen throughout your term.  The degrees are distinguished from their mainstream counterpoints by a purely culinary-oriented emphasis that does not include liberal arts requisites. Other educators offer blended programs that lean one way or the other along the continuum of skill-sets pertinent to hospitality employment.
The lesson for you, as a prospective culinary arts student, is to first define your endgame.  Are you an entrepreneurial spirit whose success hinges on business savvy?  Or are you a hands-on culinarian with aspirations that are best realized within the kitchen or bakery?  The degree path you select, and the institution you choose, should correlate with your desired outcome.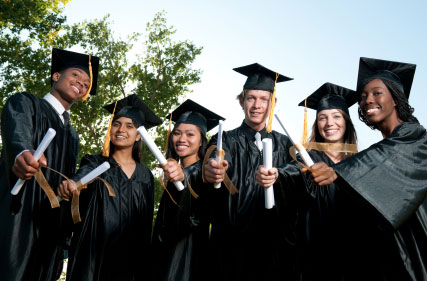 For you to eventually be promoted to an Executive Chef position, business and management training should be within the scope of your schooling.  To successfully practice your craft as a hands-on pastry innovator, extensive business management training is superfluous to your career outcome.  At most properties, employment mobility beyond the kitchen, as a food and beverage director or hotel general manager is not possible without a Bachelor's Degree.
Once you have a clear vision of your dream job, you are better able to assess particular schooling options found among educators. Types of majors that serve aspiring hospitality professionals, at the Bachelor's Degree level include:
Culinary Arts
Culinary Management
Baking and pastry arts
Restaurant Management
Hospitality management
If you're determined to earn a conventional college degree while pursuing your passion for cooking you'll not be disappointed by the schooling options available to you. One of the most well known liberal arts programs for chefs is available through Johnson and Wales University located on four different campuses across the country.
Le Cordon Bleu is an international culinary educator, steeped in the traditions of classical French technique and cuisine.  The school's many campuses provide well-respected Bachelor's Degree options in Culinary Management. For working chefs who need to add a four-year degree to their resume, online options from LCB provide the ultimate in flexible scheduling.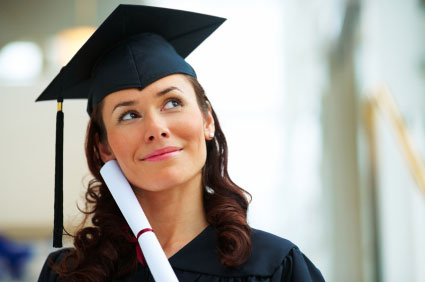 Culinary Skills in a Bachelors Degree Program
Essential skills and areas of study included in four-year culinary arts or bakery and pastry arts curriculums:
Major international cuisine
Knife handling techniques
Equipment use and maintenance
Styles of cooking
Menu development
Individual ingredients
Sanitation and hygiene
Buffet planning and execution
Food plating
Inventory management
Wine studies
Customer satisfaction
Food expediting
Food cost control
A major advantage of taking your academic Culinary Arts exposure to the Bachelor's level is the expanded business and management training included within most programs. Business skills like these are applied in the kitchen and in other hospitality management positions:
Personnel management
Budgeting and accounting
Legal and regulatory requirements for hospitality operators
In addition to industry specific training, Bachelor's level achievement requires competence in general liberal arts areas like:
Communication –written and oral
Math
Logic and deductive reasoning
Economics
Culinary Careers for Bachelors Degreed Chefs
Your job as Executive or Sous Chef draws from the compliment of skills conveyed by Bachelor's Degree curriculums.  Beyond knife skills, and consistent short-order food preparation, you will be called on to manage staff, develop the menu, troubleshoot, and generally guide the direction of the kitchen you administer.
Your culinary point of view becomes the blueprint for the food that leaves the kitchen.  Line cooks and lower-level kitchen staffers are trained to emulate your food philosophies.  Owners and general managers are pinning the reputations of their properties on your ability to successful put forth consistently delicious food, whether you are present in the kitchen or not.  To employers, a Bachelor's Degree illustrates your commitment to fulfilling that responsibility.
The hospitality industry employs degree holders in a wide variety of management positions outside the kitchen.  Your upward mobility within the industry relates to your academic credentials.  Over time, you might be able to work your way up through the kitchen ranks - to an Executive Chef position, with an Associate's or Diploma education. But your advancement potential will quickly be maxed out.
Bachelor's Degrees are qualifiers for management work at all levels, and at all hospitality industry stations.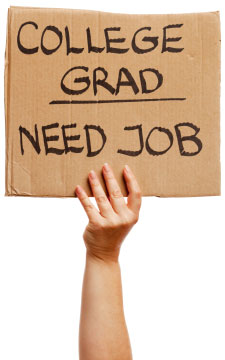 Opportunities include:
Beverage manager
Catering operator
Country club manager
Conference services supervisor
Convention sales manager
Theme park general manager
Hotel manager
Food and beverage director
Restaurant owner/operator
Sales and marketing director
Hotel controller
Club owner
Resort general manager
Spa owner
As a passionate gourmand contemplating college, consider possibilities outside the kitchen for greater earning potential.  For you, the best of both worlds might present as a Bachelor's Degree that supplies thorough culinary arts understanding, alongside advanced business training.  Use the expanded curriculum to advance your culinary career, but with the additional confidence and mobility that might someday propel you to a coveted hotel General Manager role, or into a prestigious owner/operator position.
Find A Culinary School near Ashburn With Open Eligibility Today!
Degree Types
---
Culinary Training
Top Schools
Majors
Career Information