Cooking School Degrees and Choosing a Program

The scope of culinary employment is vast.  Professional cooks work at hotels, restaurants, resorts, casinos, hospitals, and corporate headquarters; and in private homes, aboard yachts, and as vendors on street corners.  To place yourself on the best path forward, refine your culinary dreams before you launch.  Envision yourself working at your dream job, and then ask a few questions to help choose your culinary direction.
Are you interested in post-graduate employment as a chef or kitchen manager?  If so, advanced studies may be required.  Instead, is your passion fueled by hands-on creation of delicate desserts?  Your study track should include a Pastry Arts specialty.  Or are you a restaurant entrepreneur, who needs business and management training to live your dream?
Consider the practical side of your education too.  Be realistic about your ability to tackle work and schooling obligations simultaneously.  Many culinary arts programs account for your need to earn while you learn; so if you need flexible scheduling, be sure to investigate night and weekend learning options.
If you're inclined toward full-time work ASAP, consider a short-term educational credential like a diploma or certificate that can be completed in less than one year.  Entry-level work gives you a chance to put your Diploma skills on display, for promotion from within.  For many passionate cooks, an Associate's Degree provides an accessible credential that is rich in fundamentals, yet affords its holder a high degree of upward mobility in the kitchen.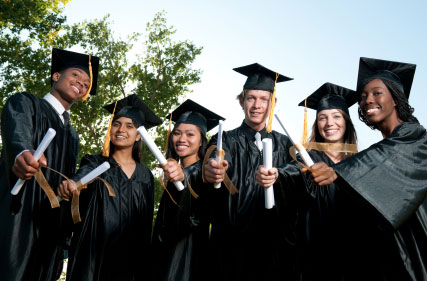 Choosing a Degree Level
Masters Degrees– For kitchen pros, Master's level studies involve focused training with upper tier chefs, and mastery of particular culinary disciplines.  Master's studies in business and management also serve chefs who have ambition beyond the kitchen walls.  Hotel General Managers and Food and Beverage Directors, within corporate settings often hold advanced degrees.
Bachelor's Degrees in Culinary Arts are appropriate for students who want to step into entry-level hospitality management jobs.  The industry requires managers in all restaurant and hotel departments, from the kitchen to the dining room, so opportunities are plentiful for professionals who hold Bachelor's degrees.
Expanded understanding of budget and cost analysis is required at the management level, so Bachelor's curriculums feature accounting and business principle classes that add to a chef's kitchen chops.  Personnel issues are in the sphere of management responsibilities, so students are taught people-skills that help them motivate and train their future staffs.
A chef's mobility is significantly increased when an advanced degree is under his or her belt. Obtaining a Bachelor's Degree is a significant accomplishment, and it is rewarded within the hospitality industry. Other food jobs like designer, photographer, consultant, or menu developer provide alternatives to traditional restaurant chef jobs.  Nutritionists and Dieticians are also in-demand professionals that consult within the food service industry.
Think outside the box when it comes to forming your job outlook and consider an advanced degree that might expand your employment possibilities.  Advanced degree holders start at higher pay rates and advance more quickly through the hospitality ranks.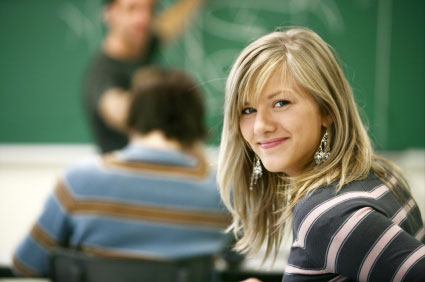 Associates Degrees in Culinary Arts are the most often sought programs among committed chef candidates. The Associate's in Applied Science-Culinary Arts is based on a two year curriculum that provides a general educational foundation in math, writing, English and communication alongside a students culinary training.
Graduates can pursue chef work upon completion of the degree, or use it as a stepping stone to further education at the Bachelor's Degree level.  The curriculum includes kitchen theory and classical foundations, but the bulk of your time pursuing this degree will be spent in hands-on cooking scenarios.
Students learn how to prepare classic dishes in all categories including seafood, meat, banquet, and pastries.  Cuisine of various localities is dissected to provide an understanding of Asian, Latin, Mediterranean and American food traditions. Wine studies are included to impart a general understanding of gastronomic pairings.
Foundations in management like cost analysis and menu development are often taught as a well-rounded exposure to facets of the industry that might be encountered by students who hope to eventually open their own restaurants.  Upon completion of a Culinary Arts Degree program, graduates will be able to:
Demonstrate expertise in preparing breakfast, lunch and dinner items using ingredients that are wholesome, sanitary and nutritious
Demonstrate baking principles by preparing pastries and sweets
Manage people within the kitchen
Select and prepare meat, seafood and poultry items for service; choose accompaniments for each dish emphasizing different cultures
Use and care for equipment found in professional kitchens
Develop an understanding of basic principles of sanitation and safety and ability to apply the sanitation principles of food preparation
Develop skills in knife, tool and equipment handling and ability to apply skills in food preparation.
Develop skills in producing a variety of cold food products and buffet designs
Apply fundamentals of baking and pastry preparation to a variety of products
Demonstrate an understanding of quality customer service
Prepare items for buffet presentations including tallow carvings, bread sculpting and ice carvings
Prepare for transition from employee to supervisor
Apply principles of menu planning and layout for development of menus in a variety of facilities and service options
Apply knowledge of laws and regulations relating to safety and sanitation in the commercial kitchen
Diplomas or Certificates in Culinary Arts deliver culinary technique and skills that are often focused in a particular area of the culinary arts.  For working cooks, certificates bridge the gap between classical technique and industry-best-practices.  The duration of study is usually one year or less, and graduates are issued a certificate of completion to illustrate their achievement.
General culinary certificates are designed to prepare you for entry level employment in a commercial kitchen. Your academic training at this level focuses on working closely with chef/instructors who train you to work the various kitchen stations, such as grill, garde manger, sauté, and fry cook. Such programs provide a culinary foundation for graduates to reference as they climb the kitchen ladder on the job.
Other Certificate programs are narrowly focused and supply intensive training in a particular area of the culinary arts.  Working professionals who wish to expand their knowledge base are great candidates for this type of study that elevates a particular area of kitchen expertise.
Moving from one career phase to the next might prompt a chef to expand his or her education in a direction that will help them achieve success in the field.  Chefs take management courses that help them transition into restaurant ownership roles.  Pastry certificates help chefs move into executive roles by expanding their understanding of baking and candy making.
Where to Shop for Culinary Arts Degrees
Cooking schools have blossomed in popularity, thanks in part to the huge successes of popular chef/icons like Emeril Lagasse, Wolfgang Puck, and Bobby Flay. The cable networks that have embraced curious home gourmands and reality food television are cementing food awareness into the daily consciousness of human existence.
If you are ready to ride the wave of the foodie revolution, your educational options are greater in depth and scope than ever before.  Dozens of successful schools are located throughout the country, most thriving with students who are eager to put their culinary prowess to the test. But what schools deliver what types of degrees?
State and private universities offer Masters Degrees in business and related disciplines. You'll commonly find graduate programs in Hospitality Management. For hands-down Culinary Masters training, an industry leader like Le Cordon Bleu might provide the best access to the world-class level exposure required for advanced culinary training.
Bachelor's degrees are offered through a great number of culinary arts schools, including culinary arts programs in four-year colleges and universities, and through career schools, such as the International Culinary Schools.
Associate's degrees in culinary skills, culinary arts or baking and pastry are some of the most common two-year vocational programs offered. These curriculums bring the best of both worlds, focusing on kitchen technique AND liberal arts requirements. Associates degrees are offered commonly at culinary career schools, community and technical colleges, and four-year universities.
Diplomas vary in scope and intensity. For example, the famed French Culinary Institute in New York and the Le Cordon Bleu Academies offer this type of culinary degree. Diploma programs are short, demanding and intense. In a community college setting, certificate or diploma programs impart a more basic skill-set aimed at rapid entry-level job placement.
International culinary schools provide an adventurous, but highly career-focused experience for mastering regional cuisine.  French schooling and experience is a highly regarded resume entry for chef students emulating classical French technique.
Regional cooking schools that bridge the gap between professional cooks and Epicurean enthusiasts are to be mined for informative instruction, across a wide range of culinary subjects.  Guest chefs and industry representatives set the standard for individualized instruction at smaller culinary schools. Regardless of the size of the school, many are very well connected to the regional community of restaurants that can help you leverage a good job as a chef.
Find A Culinary School near Ashburn With Open Eligibility Today!
Degree Types
---
Culinary Training
Top Schools
Majors
Career Information