Study HRM and Take Your Chef Career to the Next Level
Interested in pursuing a career in the hospitality field? There are a variety of degree and certificate programs to help you get what you're looking for. Working your way up through the ranks is one way to gain the experience and background needed to perform in the fast paced culinary world.  But bad habits are hard to break, so it pays to consider laying a solid foundation with a proper education credential.
There are many facets to the hospitality industry. Job opportunities are available in several sectors that share a common goal of providing quality service to guests.  Whether your specialty lies in travel, restaurant management, or hotel administration, you are there to serve the needs of the customers and insure has the most rewarding and enjoyable experience possible.
In this article, we'll cover the culinary aspect of the hospitality field. We'll identify what sort of careers someone interested in the field can expect to have, what their potential salaries could be and what sort of training they can expect to find. From degree courses to online certificate programs, we'll give an informative overview that will help you make a solid decision.
Majors in Hospitality and Restaurant Management emphasize the combination of management and restaurant skills. The restaurant industry is driven by a split personality.  The front of the house is on display for the guests, and is a reflection of the image a restaurant seeks to portray. On the other hand, the back of the house is the machine that feeds (literally) the restaurants profit center.  If either side of the house is not managed properly, the restaurant may have difficulty surviving.  Culinary professionals are excellent candidates for hotel and restaurant management training.  By learning all aspects of the business they are better able to convey their culinary creativity in a successful and thriving restaurant environment.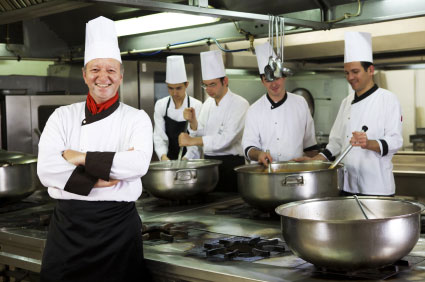 Who is Right for the Hospitality/Restaurant Major?
It's not uncommon for waitstaff, chefs, cooks, hotel desk assistants and other industry employees to pursue upper level jobs.  The hotel and restaurant major is appropriate for anyone who wishes to demonstrate proficiency in one of the many areas of hospitality. Upward mobility within the industry is significantly enhanced with a degree or certificate from a credible culinary school.  The hospitality and restaurant management major provides the formal training you need to succeed in these demanding upper level jobs.
Graduate level majors and degrees require completion of relevant undergraduate study. A wide variety of closely related undergraduate majors including culinary arts, baking and pastry, as well as business, leisure and recreation would be good fits for the industry.
Popular Schools for Restaurant Management Programs
Le Cordon Bleu Culinary Arts Programs are some of the leading culinary arts schools in the world. You'll find the specialized Hospitality and Restaurant Management program offered on many of their international campuses.
Culinary specialists that seek to enhance their overall grasp on the industry might choose a restaurant management course of study at one of the fine culinary institutions operated by Le Cordon Bleu.
Schools offer a variety of programs that emphasize particular areas of study.  Culinary training is often the first step for an individual who wishes to advance in the field.  Mastery of culinary techniques is an excellent entry into the restaurant business.  Many candidates are pursuing a desire to operate their own independent restaurants so management must be mastered, but the ability to produce consistently delicious food must present above all else.
Dozens of culinary academies exist across the country.  There are common courses of study that many institutions adhere to for the education of chefs, but individual schools also offer unique programs that might lend themselves to your anticipated specialty.  Due diligence should be given to investigating the many options that are available to students. Even a small sampling illustrates the diversity of the culinary programs that are offered.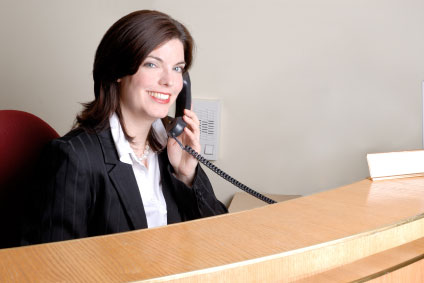 Southeast Culinary and Hospitality College
This college is located in scenic Bristol, Virginia.  The school is small and takes on only a small number of students each semester.  Class sizes are kept small and enrollment is limited, in order that each student will receive the highest level of instructor attention and hands on training that is possible.  The school is under the direction of Chef Richard Erskine, and offers flexible schedules and a dedication to teaching traditional as well as modern cooking techniques.
In addition to the traditional culinary degrees and certificates, Southeast Culinary and Hospitality College offers a Bartending Certificate that will be taught in an actual bar in the area. You'll learn 125 of the most popular drink recipes plus some of the newer ones. You'll learn how to open and close the bar, provide responsible service to patrons - and this includes knowing when to cut a customer off for their own safety and the safety of others - proper sanitation, plus the history of many of the drinks you'll be serving.
The Bartending Certificate is a 40-hour class that is given over a 5-week period and can be adjusted to fit your needs. There are weekday, weeknight and Saturday classes available. True culinary professionals understand the importance of pairing food with appropriate beverages.  Creative cocktail making has become an entire culinary category of its own.  Bartenders compete for recognition and esteem when they create signature cocktails.
Culinary Institute of Charleston, SC
This institute is a division of the Trident Technical College in hot and beautiful Charleston, only fifteen minutes away from historic downtown. The school offers an Associate's degree in Applied Science as well as a range of certificates. They have certificates in Baking and Pastry, and the Culinary Arts.
They also offer advanced certificates, from Culinary Arts and Baking to the Advanced Beverage Service Management.  Advanced study is beneficial for establishing a well-rounded culinary point of view.  By exposing students to a wealth of advanced techniques, the instructors are able to shape their culinary minds into a worldly viewpoint that epitomizes culinary greatness.
With the Advanced Beverage Service Management, you will learn wine and beer basics, the origin and styles of liquor products, proper food and beverage pairing to recommend to your customer as well as a course in building your own beverage business. The beverage category is important in that it boosts overall table sales and becomes a positive profit center when administered properly.  The first step is acquiring the knowledge that will be passed to servers and bartenders for tableside sales generation.
Culinary Arts and Tourism Institute
This school is a part of the Anne Arundel Community College in Arnold, Maryland. The school offers many of the customary degrees and certificates, but there are also unique internship opportunities that are available each year.  The internships are a great example of independent initiatives that are available only at specific institutions of culinary learning.
The primary internship offered by the school is the Italian Culinary Internship. Students who qualify for this internship spend ten weeks on the beautiful Amalfi Coast in Italy, working for local restaurants and getting the absolute best hands-on knowledge and immersion in Italian culture.  Italy is a culinary promised land so the positions are highly coveted.  The program has set the stage for many professional chefs to specialize in Italian regional cuisine.
The Institute also offers an internship in Hawaii. Students spend a portion of their summer break in Hawaii.  Students are housed on campus at a Hawaiian college and given jobs cooking in Hawaii's restaurants.  Hawaii is known for its excellent seafood culture so the positions provide valuable exposure to preparation and handling of various seafood items.  The specialties learned in this focused seafood program provide a great knowledge base for students who wish to open seafood oriented eateries.
Culinary Degrees & Certificates
There are so many different schools that provide training for the culinary field that we can't possibly list them all here. The important thing to remember is that among the variety of culinary programs offered, there are a number of standardized 'core' curriculums that can be pursued.  By attaining a level of competence in a degree program, a chef is insuring his or her professional future.  The standard degrees and certificates provide universal declarations of proficiency that are accepted by most employers.  Students may choose from accreditation that includes the following.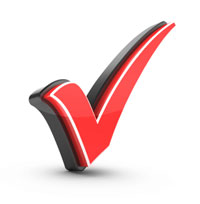 Associate's Degree in Applied Science
Associate's Degree in Applied Science in Le Cordon Bleu
Bachelor's in Applied Science
Baking and Pastry Certificates
Culinary Arts Certificates
Advanced Culinary Arts Certificates
Beverage and Service Management Certificates
Bartending Certificates
Most schools require that applicants have at least a GED in order to apply for their curriculum. Others require SAT scores in a range high enough to meet their criteria.
The culinary arts require a very hands-on education. It's difficult to learn how to create a soufflé that doesn't fall, or a crème brulee that doesn't scramble without being in the room with a professional chef on hand to guide you.   Successes and failures are easier to identify in real time, with tangible evidence to analyze.  Some online courses are usually offered, but the value of in person training cannot be underestimated.
More often than not, the Bachelor's Degree is offered online, the reason being that the person who already has an Associate's Degree has enough knowledge to be able to take it to the next level without having someone alongside to assist them.  Many Bachelors degree candidates are working chefs who are seeking to increase their credentials and expand their technical knowledge bases.  Cooking on the line for a living provides a valuable practical education, which is supplemented by the materials covered in the Bachelor's degree curriculum. Online courses are flexible and meet the needs of your schedule.
Some bartending certificates are offered online as well.  The same realities apply to the bartending discipline as to other culinary fields.  There is no substitute for being in the actual environment where your trade is plied.  Many certificates are earned in actual bar settings that provide all the advantages and pitfalls of real life employment situations.  Online classes serve a valuable function in that they provide a conduit for transferring large amounts of information in a rapid and efficient way.  Volumes of culinary knowledge can be accessed with relative ease through online education, but it should be viewed as a supplement to actual hands-on training, rather than a substitute for it.
Curriculum for the Major
The Hospitality and Restaurant Management major, regardless of school, covers some common curriculum. Emphasis is on conveying a broad understanding of the industry and as a hospitality AND restaurant manager it becomes your job to marry both components.
Typical coursework covers:
Basics of culinary and pastry arts
Professional kitchen skills
Station chef roles
Waitstaff training and maximizing waitstaff sales
Inventory and cost management for both the front and back of the house
Management of staff
Engagement with guests and customer relations
Money and cash handling
Marketing for hospitality industry
Hospitality operations
Menu Creation
Vendor relationship building
Industry trend analysis
The goal of the major is to provide a comprehensive understanding of the various facets of the hospitality and restaurant industry.  Trained graduates may eventual settle into a specialty that incorporates a narrow set of hospitality skills, but the broad based knowledge that is gained through the major program is a valuable and deep pool that can be tapped throughout a culinary professional's career. 
Without a wide frame of reference, a chef or other restaurant professional may be stymied by a particular aspect of their field.  The various disciplines of the culinary arts are closely connected, so a single weak area may provide enough of a domino effect to undermine the entire operation.

Getting a Job in the Business
This industry's professional demands depend upon a number of factors.  Some culinary localities are seasonal, so staff demands will vary greatly depending upon the time of year.  Other trends might require experts who are trained in particular specialties.  For example, coastal restaurants will generally demand a body of experience that includes some form of specialized training in the preparation of seafood.  Other variables that influence the culinary outlook in a certain time and place include the following.
Country or region
Economy
Season
Type and size of facility
Culinary specialties offered by the house
Culinary trends
Your experience and education
A degree in hospitality and restaurant management can give you leverage when it comes time to look for a job.  Job placement assistance is an important feature of many degree programs.  Schools that offer career guidance have established relationships with hospitality providers. 
Job help might make the difference for students who complete a certificate or degree program, so it should be considered when choosing a school. Many programs require students to participate in externships within the industry. Participation can be a key to professional networking and may even result in permanent employment.
Hospitality and Restaurant Managers may work in/for:
Restaurants
Hotels
Resorts and Spas
Convention centers
Catering companies
Cruise lines
Casinos
Careers and Income in the Culinary Field
There is no shame in considering the bottom line before embarking on a particular course of study. One function of an advanced degree or certificate is to enhance your upward mobility. Upper level jobs pay more, so climbing the ladder with a degree under your belt gives you a tactical advantage over your contemporaries.
Careers in the industry range from food and beverage managers to chefs.  Sous chefs and pastry chefs are specialists that work under the executive chef who runs the kitchen.  Chef jobs are available in all areas of hospitality.  Cruise ships and destination casinos are known for their elaborate and delicious culinary creations.  Tourist regions in exotic locations are host to many hungry visitors throughout the year, so culinary jobs are bountiful.  Catering is an important sector of the industry that provides a proving ground for many aspiring chefs.  Resort properties run by large hospitality companies have excellent pay structures. The size of the enterprises lends itself to some of the most competitive salaries available to chefs.
Fifty to one hundred thousand dollar chef salaries can be expected at reputable properties.  Food is used by hospitality operators to distinguish their property from others, so skilled chefs are well compensated for their creative efforts.  Education is the driving force behind a chef's salary progression, so it should not be underestimated as an important aspect of a chef's total resume.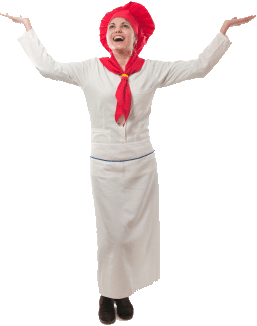 Fast food managers can expect to start in the thirty to forty thousand dollar range.  Such jobs are often sought for their excellent benefit packages.  Management structures at hotels include food and beverage directors and a series of subordinate managers.  The business is very competitive, so low level managers are not paid particularly well.  Managers at this level work long hours that often include nights and holidays.  The motivation for such individuals is related to someday becoming food and beverage directors.  At this executive level the pay is similar to that of executive chefs. An advanced hospitality degree is required for advancement to the position of food and beverage director.
Executive chefs with successful track records can write their own ticket moving forward.  Pay can easily exceed one hundred thousand dollars per year for seasoned professionals.  Some chef jobs offer challenges and benefits that draw certain individuals.  Resorts in exotic tropical locations are appealing venues for many culinary professionals because they provide an opportunity to experience a variety of cultures while gainfully employed.  Cruise ships offer unique vacation environments to adventure seeking chefs.  The culinary standards found at resorts and other vacation centers is high, so there is an added benefit from the experience and education they provide.
Other culinary professionals are drawn by the desire to operate independently within the industry.  Restaurateurs are spawned from both culinary and management backgrounds.  Chefs and restaurant managers start restaurants and catering companies to serve their desire for autonomy. A broad-based educational background is particularly well suited to an entrepreneur because of the many facets of the business that must be mastered.  Earning potential has no ceiling in the entrepreneurial hospitality realm.  Large franchise chains are often born of a single restaurant so the sky is the limit!
Other professionals act as private chefs for individuals and entities that can afford such services.  The White House is a coveted employer for chefs wishing to add the illustrious credential to their resumes.  Other accomplished chefs are employed by celebrities or wealthy business people to act as their everyday cooks.  Compensation varies across this sector of the culinary economy, but people who can afford to have private chefs can afford to pay them well.
Find A Culinary School near Ashburn With Open Eligibility Today!
Majors
---
Culinary Training
Top Schools
Degree Types
Career Information