Patisserie and Baking Majors
Culinary students preparing to embark on a career in food preparation are faced with an early choice.  The hierarchy of most kitchens delineates between sweet and savory specialties.  The culinary arts encompass a wide range of disciplines that must be administered by true masters of their craft.  Early in his or her career a chef will generally declare a field of study that will guide their educational path toward the preparation of sweet or savory foods. The passion for savory or sweet is pretty clear-cut among chefs and so too is the education for each.
Cakes, chocolates, pies, tarts, cookies, soufflés, truffles, and other delectable creations are limited only by the creativity of the pastry chef, and have become a natural part of daily menus and special celebrations. Pastry chefs may also find a particular niche in bread baking.   Homemade morning breads and muffins are a mainstay at luxury resorts and hotel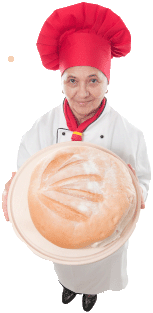 facilities.  At large properties, fully functioning stand-alone bakeries are run by accomplished pastry chefs.  Homemade yeast breads and quick breads are produced by in-house pastry shops that rival the world's finest specialty bakeries.
An expertly trained pastry chef brings a great deal to the relationship between senior kitchen staff.  The head chef and sous chefs are charged with the day to day operation of the kitchen.  And whatever the size of the kitchen, you can be sure that a pastry chef plays a prominent role in the development and execution of the menu.
A good head chef relies on the specialized training of his or her staff to propel a restaurant to its full potential.  The role of the pastry chef is no exception.  By consulting with a proficient baker who has been trained in the nuances of preparing sweet foods, an executive chef can precisely pair a variety of dessert creations with his or her main menu offerings.
Schools that Offer a Baking and Pastry Major
Pastry and Baking programs are promoted under a variety of names by the schools that offer them.  Patissier and Patisserie are classical French terms employed by some schools to identify their courses of study.  Do not be intimidated by the Euro-speak, they are just pretty words for baker and bakery. 
Pastry Arts is a common designation for the specialty since it mirrors the popular term, Culinary Arts, which refers to the savory side of the kitchen.  Baking Science, Bread and Pastry emphasis, Dessert Studies – Schools can call it whatever they want, so you must give due diligence to your job as program researcher.  Define you goals and distill the myriad of educators to a reasonable pool of candidates that can get you where you want to go. Don't limit your selections to a particular kind of institution.  Proficient bakers are graduated by a variety of school types like: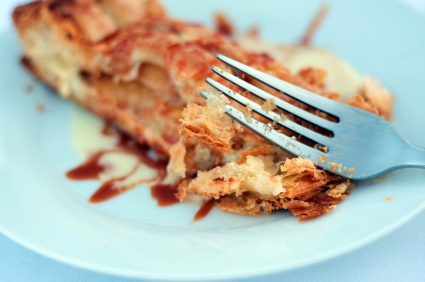 Pastry Chef Curriculum
Several credential options are available to would-be bakers.  Certificates and Diplomas are specialized degrees that can usually be completed in a year or less.  Choose such a program if your goal is to get the essential skills under your belt and join the workforce ASAP.
Associate's Degrees in Pastry Arts generally require a two-year commitment.  Certainly honing your baking chops is at the core of the program, but two-year degrees also require proficiency in subject like math, English, and communication.  Management skills are also imparted because your pastry chef job may require you to supervise others. Advanced studies that usually involve studying under a renowned master baker are available beyond the Associate's level.
Wherever you land, you can be sure that these items will surface on your pastry school syllabus at some point:
Basic Culinary Arts skills including kitchen techniques and proper professional equipment use
Basic savory food preparation and presentation
Chocolate making
Cost and inventory control
Menu development
Quick breads
Baking techniques, both classical and modern  
Yeast Breads and various types of dough
Confections like candy, fudge and petit fours
Cakes, tarts, pies, and spun sugars
Cookies and bars
Baking for events and competitions
Ice Cream and caramels
Cost control and inventory management are parts of most curriculums, but if you ultimately want to be an Executive Chef or Kitchen Manager, you'll want to round out your pastry training with some expanded exposure to advanced management principles.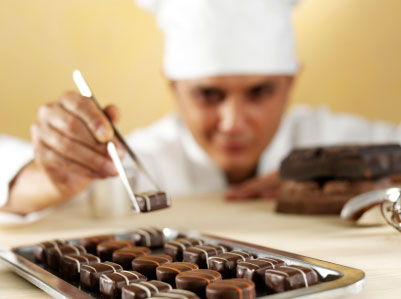 Careers for Pastry and Baking Majors: Where Will I Bake?
Cafes, bistros and upscale bakeries are the stomping grounds of many accomplished pastry specialists, but opportunities for creative patissiers exist at hotels, convention centers, resorts and spas, cruise lines, casinos, and all manner of restaurants.
Creative entrepreneurs are found plying their trade in specialized pastry venues like cupcake shops, chocolate stores and other stand-alone confectioneries.  Opportunities exist for reputable bakers as private/personal chefs for heavy-hitting clients around the world.  Prestigious roles in places like the White House bakery are reserved for proven industry standouts, but such jobs are within your grasp if you exhibit the talent and perseverance required to get noticed in your field.
And always be mindful that a comprehensive pastry education might comprise only one facet of your complete cooking education.  Pastry specialists emerge in all areas of the hospitality industry as managers, executive chefs, and even TV celebrity chefs.  Just ask these notable pastry pros.
Elizabeth Faulkner – Ms. Faulkner is one of the hottest names in the pastry game in 2011.  She has been featured on multiple televised cooking programs, and was a recent finalist on the Next Iron Chef.  Her early education was in the fine arts, which translated well to her career as a culinary artist.  She has operated a bakery and restaurant since 1997, which has successfully transitioned from a stand-alone bakery to a well-rounded culinary landmark.  Her pastry creations have become known for the high level of creative artistry that they incorporate.
Michel Roux – Author and twenty-year pastry specialist who offers over one hundred of his delectable recipes in his book called Pastry: Savory and Sweet
Jacques Torres – Operates Jacques Torres Chocolates in New York City.  He is also Dean of Pastry Arts at the French Culinary Institute in New York City.
Chad Robertson – Owner/operator of Tartine, a celebrated bakery in San Francisco.  Robertson has been honored by the James Beard Foundation as a "Best Pastry Chef in America" winner.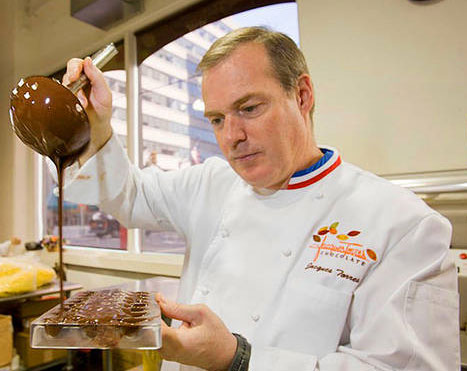 Find A Culinary School near Ashburn With Open Eligibility Today!
Majors
---
Culinary Training
Top Schools
Degree Types
Career Information