Types of Cooking Schools and What They Offer
If you have considered cooking as a career option, you might contemplate enrolling in a Cooking School training program. There are lots of ways to log your culinary education, but you can be sure that the fast-paced hospitality industry is a competitive marketplace.  Your passion for cooking is a great start, but your mobility in the food and beverage industry relies on your education.
It's important to refine your employment goals before you set out on an educational path.  The industry employs culinary arts and hospitality graduates in a wide range of positions.  If you are a hands-on culinary technician, your educational track will focus on internships and other learning opportunities that keep you in the kitchen.
If you are a management candidate, aspiring to run the kitchen or supervise another hospitality area, then your education includes a liberal dose of business training.  Entrepreneurs are similarly served, but with an emphasis on start-up concerns.
Wherever you see yourself in the hospitality workforce, there is a degree program that is custom tailored to advance your career.  Your dream job is the focus of your knowledge quest, but there are practical concerns that must also be considered.
Certificates and Diplomas are single-year programs that get you on the job in a hurry.  Associate's Degrees usually require 2 years to complete.  Bachelor's Degree candidates can expect to achieve proficiency in general educational areas like math and English, through wide-reaching four-year liberal arts curriculums.

What Will I Learn?
Wherever you land for your Culinary Arts training, there are fundamental curricular areas that define your education.  Classical preparations and strong fundamental techniques provide the basis for most degree tracks.  You'll learn slice, dice, and chop in a professionally equipped kitchen, but that's just the beginning. Here is what you have to look forward to...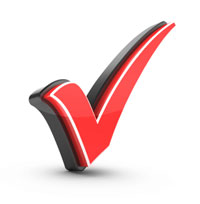 Baking
Grilling
Sauté
Pastry Creation
Garnishing
Menu Planning
Kitchen Safety
Business Operations
Hospitality and restaurant management degrees are supplemental to culinary arts training, but many educators offer this training as part of their program. Most schools offer flexible hours to accommodate working students, with classes that commence in the daytime,evenings and on weekends.
Your Culinary Arts education is imparted by experienced chefs, and your hands-on learning is done under the direct supervision of experts. Many culinary schools operate student-run restaurants and catering facilities to simulate post-graduation employment readiness.
Popular Cooking Schools and Programs
Educators vary in size, scope, and specialty.  Some culinary arts schools are standalone cooking schools that focus on graduating only kitchen professionals.  Other programs of study that include hospitality management and other industry training are also present at these schools.
Community and technical colleges offer perhaps the most travelled path for cooks and chefs.  Two-year Associate's degrees impart the industry-best standard practices in culinary fundamentals.  Basic core subjects like math, English and communication are often present in Associate's curriculums.
Four-year universities are broad-range educators that are sometimes devoid of culinary arts programs. Dietetics and nutrition studies prepare graduates for institutional food service roles, and degrees within these disciplines are often included in university course catalogs.
An incredible variety of specialized cooks training is available in small format cooking schools across the world.  Topical studies assume some level of technical competence, and focus instead on narrow areas like regional cuisine, or even a particular dish.  Chef's learning never ceases, so these short study modes provide continuing education for even the most seasoned industry pros.
The degree type you are seeking goes a long way toward placing you in the proper school.  Paired with an understanding of your career aspirations, your desired degree might shed light on which schools you should investigate.
What are the top culinary schools?
Explore Top Culinary Schools
French cooking provides the curricular basis for most courses, program majors and degrees. Schools such as the French Culinary Institute, Le Cordon Bleu and other International Culinary Arts schools each focus a large part of their coursework on classic French technique and cuisine. Chef training is standardized in this way, to establish solid fundamentals that can be built upon with specialties and mastery of multinational cuisine.
Your Culinary Arts credential, earned form e reputed institution, attests to your ability to create consistently good food, using proven techniques.
The best and most popular cooking schools encourage students to be creative within established best-practice standards. Your culinary bag of tricks relies on your extensive exposure to varied gastronomic influences.  An effective educator facilitates your ability to work among diverse industry professionals, to help you define your own unique culinary point of view.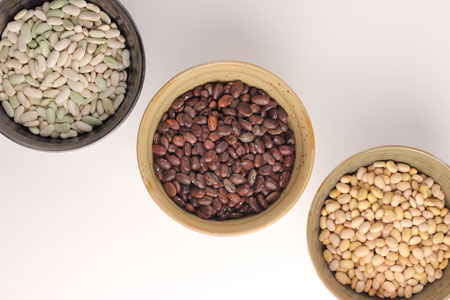 Specialized Culinary Schools
Top cooking schools have multiple locations, so you might be able to pursue your dream close to home.  The coasts are hotbeds of culinary innovation, so for the most progressive exposures, consider one of the large New York or California schools.
Schools naturally emphasize regional flavors and local food trends in their curriculums, so if you want the best available education, go to school in a place that captures your individual area of interest. An aspiring seafood specialist, for example, would be well served by a coastal culinary arts school.
As ubiquitous as are French cooking school curriculums, plenty of other ethnic and culturally distinct cuisine is included in contemporary mainstream culinary academics. Chinese, Thai and Japanese cooking are each ultra-specialized in their own way. You will cook Asian food in any culinary arts program, but to expand your point of view, find an authentic Chinese cooking school. 
By immersing yourself in narrow topical areas, you learn amazing things about unique culinary cultures of the world. Flavors, cooking techniques, and even some of the tools, are unique to particular ethnic food traditions. Some courses that focus on fair trade programs also help you better understand the background of the food.
Pastry schools are typically contained within larger culinary arts schools, but there are noted professional programs that leave the savory aside, in favor of intensive pastry and confectionery training. Most chefs choose between culinary arts and pastry arts courses of study at an early point in their careers.  For most, it is a natural distinction that emerges as a result of intrinsic tendencies.
Cooking Courses
Most cooking classes include one or two hours of classroom training, combined with practical hands-on laboratory sections. Common class topics covered in cooking school programs: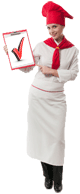 Professional Cooking
Restaurant supervision
Pastry Arts
Safety and Sanitation
Knife Handling
Catering and Banquet Operations
Restaurant Ownership and Entrepreneurism
Hospitality Management
Cooking School Programs that Convert to Distance Education
Another cooking education is served online. Because your culinary chops are cut on the job, you will most likely be a working student during your culinary arts training.  Online courses can be perfect complements to more conventional in-person classes.
Your chosen school should offer student internships workingat the best area restaurants. Studying online allows you to maximize your internship and apprenticeship opportunities by keeping you deployed on-the-job, rather than behind a desk.
Career Options
You have more options than you may think. Culinary Arts graduates work in restaurants, hotels, spas, resorts, casinos, hospitals, schools, and in roles on cruise ships, with catering companies and in a myriad of other settings.  Entrepreneurialism remains high among culinary professionals, with restaurant ventures and personal chef opportunities leading the way.
It takes hard work, dedication and a certain amount of flexibility, but employment opportunities in theculinary field continue to emerge. Entry level earning potential might be limited to the hourly wage of line-cook or food-prep specialist, but for chefs and sous chefs there is no limit to upward salary mobility.
Find A Culinary School near Ashburn With Open Eligibility Today!
Culinary Specialties
International Cuisine
Specialty Schools
Online Options
---
Culinary Training
Top Schools
Majors
Degree Types
Career Information