Japan's Top Culinary Arts Programs: Learn from the Real Iron Chefs
Don't take an opportunity for chef schooling in Japan lightly.  Native Japanese cuisine is distinct, especially when sampled in its birthplace and rightful environment. The ingredients used are unusual and the attention to presentation detail is uncommon among other nationalities. 
Even among Western culinary cultures, Japanese techniques and dishes hold a special significance.  Most of us have never been to Japan, yet our familiarity with elements of Japanese cooking speaks to the widespread appreciation it has achieved. Japanese cuisine continues to inspire cooks in the US with new methods, new flavors, new combinations, and aesthetically advanced presentation.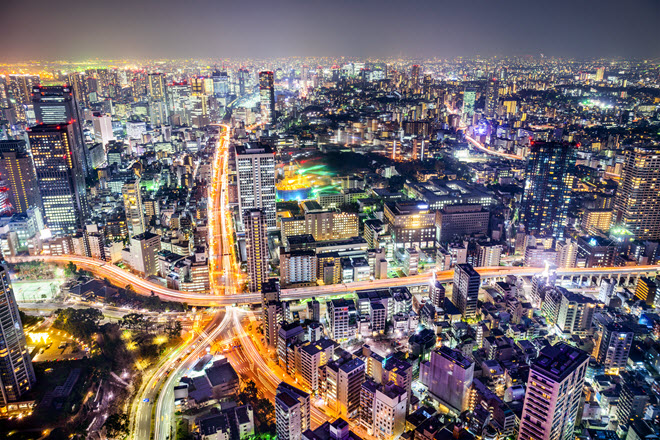 Consider the country's culinary lexicon, familiar to Westerners for its frequent application in modern cuisine:
Tempura is a traditional Japanese method of preparation wherein various vegetables and/or meats are breaded with batter, then deep fried to a golden brown.
Sushi is a representative term that refers to rolled rice and seafood creations that incorporate vegetables and sauces to various degrees.  Raw bits of high grade fish and seafood are often refered to as sushi, by Westerners, but the correct term for such authentic offerings is sashimi.
Miso is a fermented paste used by Japenese cooks to amplify flavors and add saltiness.  Some is made from rice or barley, but the most common is fermented soybeans.  Miso soup is a common early course in a traditional Japanese meal.
Soy Sauce is a familiar condiment that was first brewed in China, but frequently associated with Japanese cuisine.  It is another fermented soy product that is innoculated with a particular fungus before fermentation.  Its sweeter cousin, mirin, has also gained popularity outside Japan.
Sukiyaki is actually an innovation aimed at outsiders visiting the country, but has become commonly assimilated as a Japanese dish.
To learn traditional Japanese culinary practices from genuine chef masters, if even for a short time, is a culinary student immersion that should be eagerly embraced when possible.
Pop Culture Iron Chefs
One of the most compelling and entertaining culinary pop culture television shows, Iron Chef America came to its prominance from Japanese roots. This 1990's reality TV cooking competition introduced the world to teams of renowned Japanese chefs competing in dramatic kitchen "battles" with unique food elements. Famous Iron Chefs:
Masaharu Morimoto
Chen Kenichi
Hiroyuki Sakai
The show made its way into American culinary iconography when Bobby Flay was pitted against Iron Chef Morimoto.  Drama ensued when Chef Flay received an electric shock from his ill-prepared kitchen, during filming.  Flay jumped aboard his cutting board after the match, inciting Morimoto, whose culture does not permit such unsanitary indescretions to question Flay's professionalism.
Sampling Japan's Food for Culinary Inspiration
The food and types of restaurants are so distinct from anything in Western culture and promise unending culinary inspiration if Japanese cuisine is in your cooking future. Even the yatai—or street vendors—dish up inexpensive eats, including ramen, which is nothing like the freeze-dried version available for pennies in American grocery stores.
If you're bold enough to venture a chef school in Japan then drink up everything and put it to good academic use.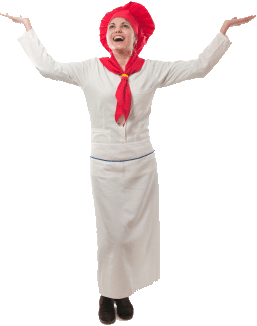 Popular Cooking Schools in Japan
Le Cordon Bleu Tokyo-- Located in the Daikanyama district, this Le Cordon Bleu campus continues its tradition of training chefs in classic and regional French cuisine. The school is located in an upscale district, containing a smattering of French restaurants and bistros. Programs offered include: Diplomas in Cuisine, Bakery or Patisserie; and Certificates in Basic Boulangerie, Basic Cuisine, Initiation Cuisine, Basic Patisserie, Intermediate Patisserie, Superior Patisserie, Superior Cuisine, Advanced Boulangerie, or Intermediate Cuisine. You may also choose from a few dozen short courses that highlight particular areas of culinary studies.  Short-term course examples within the Bakery and Pastry Arts specialty include: patisserie ecriture, patisserie pochage, and patisserie foncage. Instruction is available in Japanese or in French language classes.
Le Cordon Bleu Kobe -- This cosmopolitan port city is the second campus location in Japan. Kobe is a familiar term for modern gourmands, as it is also where infamous Kobe beef comes from. At Le Cordon Bleu Kobe students learn the fundamentals of the French culinary tradition, including classical technique and regional fare. Faculty includes well-known French and Japanese chefs, who offer instuction in their native languages... Choose your course of study from the following programs/majors: Diplomas in Cuisine or Patisserie; Certificates in Initiation Cuisine, Basic Patisserie, Basic Boulangerie, Basic Cuisine, Intermediate Cuisine, Advanced Boulangerie, Intermediate Patisserie, Superior Cuisine, Superior Patisserie.
Hattori Nutrition College – The school is most recognized outside Japan for its participation in the wildly successful Iron Chef  television programming. The school played a key role in producing the show, by supplying accomplished  assistant chefs from within its student pool.  Hattori's kitchen facilities rival anything seen in Kitchen Stadium and include state-of-the-art chef demonstration arenas.  Stainless steel industrial kitchens, and the latest professional equipment, provide up to date training for those who study at Hattori. To garner the most from your time in the college's kitchens,  you're encouraged to possess a clear understanding of Japanese language and culture.
Yamato Noodle School – Offers intensive noodle training courses covering Ramen, Udon & Soba. They offer intensive 3 & 5 day courses in English Singapore along with Japanese courses in Kagawa & Tokyo, Japan that come with English translation services. They also provide restauranteurs a range of artisan noodle making machines.
Find A Culinary School near Ashburn With Open Eligibility Today!
International Culinary Training
---
Culinary Training
Top Schools
Majors
Degree Types
Career Information