Sydney Cooking Academies
Sydney, New South Wales, Australia is a diverse, cosmopolitan city with a robust and progressive culture, for residents and tourists.  It is the most populous city in Australia, and one of the world's major international centers.  Sydney's gastronomy reflects the presence, and historical influence, of a range of cultures.
Asian food plays a key role in shaping the food profile in some areas of Sydney, but the progressive fine-dining scene is not limited to any particular national cuisine.  Attractions like the Opera House, and world-class museums attract tourists, each year numbering in the millions.  The resultant hospitality industry is thriving, and provides a strong employment sector for wayward culinary professionals.

Who wouldn't want to go to culinary school in Sydney, Australia? It is a cosmopolitan outpost of culinary innovation in its own right, and also plays host to some of the most desirable culinary arts educators in the world. Local cuisine draws from an amalgam of ethnic traditions, including Spanish and Italian influences that provide a high-concentration of learning opportunities for emerging chefs.
As a culinary student in Sydney, a requisite part of your education includes pointed sampling at the coastal restaurants, which have come to define the city's food scene.  Seafood is a key player in the forward-thinking cuisine created by Sydney's best chefs. Whenever possible, sample from their menus, and offer your services for special events.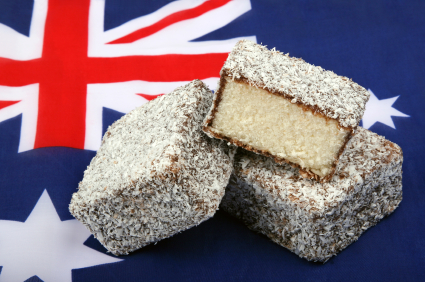 Local chefs participate in a myriad of promotional food events and regional festivals.  As a festival kitchen staffer, you are front and center, for understanding local culinary trends.  Networking with like minded professionals, and showcasing your kitchen chops, are secondary benefits that come with the knowledge provided by these work-study opportunities.  Events like the Sydney Festival, a cultural gathering, are full of hungry guests, waiting for your epicurean inspirations.
Taste of Sydney is a March food festival showcasing dozens of area restaurants and other food related industries.  Live music and other entertainment provides the backdrop for food sampling, from festival restaurant kitchens filled with young culinary talent. Quarter Twenty-One Cookery School is an inspired festival feature that hosts guest chef instructors, for the purpose of demonstrating their favorite preparations.
Crave Sydney is a food festival that highlights all aspects of the hospitality industry, from the World Chef Showcase, to the Grower's Market of locally produced vegetables, beef, pork and seafood.  There is a chef demonstration stage at the market, to lend inspiration to your purchases. At night, the festival is transformed into an Asian style hawkers market, encouraging visitors to sample wide ranges of small bites.  The New South Wales Wine Festival runs concurrently, providing an epicurean intersection of profound good fortune. 
What You Can Do with a Culinary Arts Degree from a Sydney Cooking School
Career options are varied for professional chefs; especially those with international cooking degrees, from reputable culinary arts educators. Every major city has a place for innovative, internationally trained chefs. If you possess drive, creativity, motivation and dedication, you'll easily parlay your Sydney Culinary Arts education into your dream job.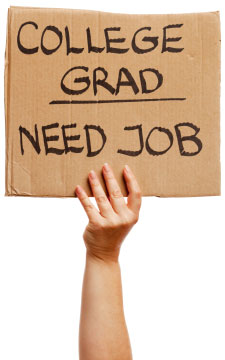 Define your chef's dream clearly, and then place yourself on the most direct path to your ideal job. Culinary degrees at the Associate's level prepare you for entry- or mid-level kitchen jobs. Your extensive on the job experience, earned working a variety of kitchen stations during school, provides the real world preparation needed to hit the ground running with your degree.
Advanced studies provide greater access to higher-level jobs like Executive Chef and Sous Chef.  A Bachelor's Degree in Culinary Management is favorable preparation for advanced positions.
Popular Sydney Culinary Arts Schools
Le Cordon Bleu Sydney Culinary Arts Institute – Born of the world-famous Le Cordon Bleu, Paris curriculum, the LCB-Sydney programs offer the same top-notch framework for comprehensive hospitality education. Choose from degrees in Basic Cuisine, Intermediate Cuisine, or Superior Cuisine.  For interested parties, Basic, Intermediate and Superior Patisserie degrees are one-track courses of study that fully illuminate the baking, confectionery, and chocolate making arts. Certificate de Chef de Partie, and Diplome de Direction de Cuisine provide world-class credentials for aspiring chefs and pastry chefs vying for coveted Le Cordon Bleu Degrees. The Sydney curriculum adheres to the French school's fundamental format, imparting a thorough understanding of classical French techniques and preparations. Student chefs learn from professional chef instructors who have logged experience in the world's most prestigious kitchens. The curriculum provides opportunities to work in valuable, hands-on externships, with top local culinary talent.
Sydney Cooking School is the educational endeavor of two experienced professional chefs.  The courses are designed as entertainment, and team-building exercises, but there is enough substance in the coursework to challenge aspiring chefs of various proficiency levels.
Sydney Seafood School is located at the Sydney Fish Market & was founded in 1989 to help create demand for unusual fish species. It has developed into a leading school serving over 12,000 guest each year.
Paris International Cooking School, Sydney offers an ambitious array of daylong culinary courses, designed to illuminate focused food production areas.  Home gourmands, or seasoned cooks expanding their culinary viewpoints will appreciate the content of courses specializing in areas like Greek Cuisine, Vegetarian Cooking, Iberian Food and Classical French Provincial fare.
Find A Local Culinary School With Open Eligibility Today!
International Culinary Training
---
Culinary Training
Top Schools
Majors
Degree Types
Career Information