Excellent International Culinary Programs in Britain
The UK has produced generations of excellent chefs and cooks, so the presence of a strong culinary arts education system is a testament to Britain's enduring gastronomic traditions.  TV food culture has elevated some accomplished English chefs to celebrity status recently.  Among them are Jamie Oliver; formerly known as The Naked Chef, and recent author of the Ministry of Food, and quick-tempered Gordon Ramsay of Hell's Kitchen fame.
However, food TV should not diminish the accomplishments of so many UK-educated chefs who have left their marks on England's epicurean landscape.  The land of noon tea and crumpets, bangers and mash, and Yorkshire pudding hosts a handful of excellent culinary arts schools, each amply equipped to launch your international culinary career.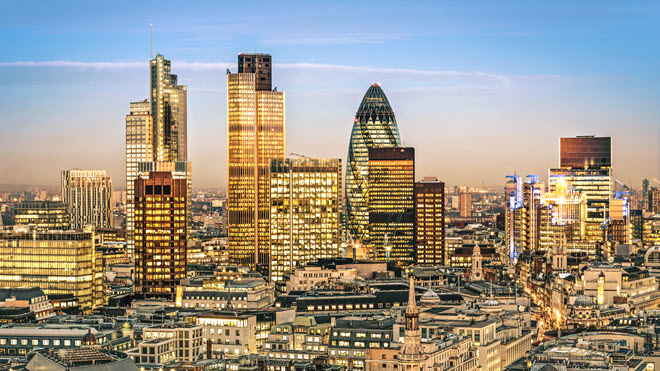 British Hospitality
The demand for exacting and well-educated chefs continues to grow, as the hospitality industry soars in Britain. Thriving tourism, and heightened food awareness among locals, is turning English attentions toward epicurean excellence, creating employment opportunities for student chefs. Modern culinary arts school graduates work in restaurant, hotel, and casino kitchens.  Positions as caterers, private chefs, owner/operators, and even instructors are also growing in numbers.
Large-scale cooking academies are present in the UK, but there are also a series of "cookery schools" operating in Britain that offer many smaller, focused courses.  Culinary learning takes many forms, so a requisite part of your career planning is to gain a familiarity with these school's and their offerings. Private cookery lessons are often taught by accomplished chefs, who bring diverse experiences to their academies.
Student Chefs Learn London Cuisine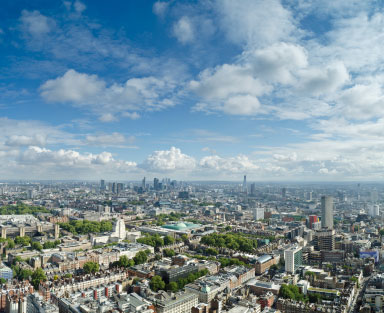 As a culinary arts student, don't miss out on the real education that awaits you, on your exploratory tour of British cuisine.  Simple traditions of bread and cheese are alive and well at many meals, but the progression of British food culture has come to include ethnic influences from around the world.
The staples of a Londoners diet are present, including fish and chips and baked meat pies, but curries and other Asian interpretations challenge the bland perception of old-school English fare. Sample the traditional dishes like roasted and stewed meats with boiled potatoes, but also include inventive new dishes prepared by the most celebrated London chefs.
Your unique culinary point of view is born of your experiences and exposures, so don't hesitate to engage with the regional food scene.  At job hunting time, you'll have a clear understanding of your place within the local employment market, and you'll have some contacts within the industry.
Top UK Cooking Schools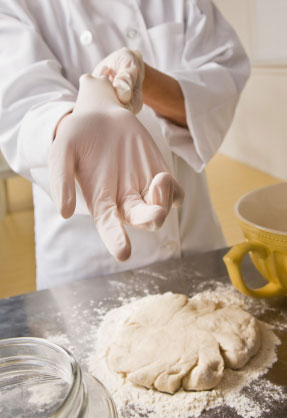 Le Cordon Bleu London is home to one of the most prestigious international cooking programs. This classical French Culinary Arts curriculum originated in Paris, France, but has since been added to the cooking school line-ups of half a dozen International cities.  The educator also operates more than thirty campuses in North America. The London campus continues to teach from the same coveted Le Cordon Bleu coursework that established the original school's prestige and popularity. Study programs include: Le Cordon Bleu Cuisine Diploma, Le Cordon Bleu Patisserie Diploma, and Le Cordon Bleu Grand Diplome.  The LCB Grand Diplome is the gold standard for Culinary Arts training, providing a topical synthesis of the school's two Diploma programs.
Tante Marie, located outside of London, in Woking, is convenient to Heathrow airport. Chef Gordon Ramsay puts his stamp of approval on this world-class culinary curriculum.  In fact, the study tracks at the school are designed by Ramsay and his staff of chefs, to prepare students for real world employment.  The range of programs offered by the school does a good job of attracting a variety of students.  Two-week immersion classes or complete Cordon Bleu Certificates can be acquired through Tante Marie.  The Cordon Bleu Diploma or Intensive Cordon Bleu Diploma can be combined with the Confederation of Hospitality and Tourism Level 4 Diploma in Professional Culinary Arts.  Tante Marie, the UK's longest established Culinary Arts academy teaches classes with no more than 10 students per kitchen, assuring each individual's access to instructors.
Westminster Kingsway College – London –  Chef Jamie Oliver is an alum of this well-appointed, career-centric Hospitality Degree program.  The school's expansive degree catalog surely has a program that is within the scope of your culinary dreams, whatever they may be. Refine your dream, and then place yourself on the best educational path to reach your career goals.  Choose from these courses study: Bachelor of Arts, Honors in Culinary Arts and Business Management, BA Honors in Hospitality and Business Management, Hospitality Diploma, Hospitality Management, International Chef Certificates 1 and 2, Professional Chef, and Patisserie. The School of Hospitality at Westminster Kingsway just marked its 100-year anniversary of educating culinary professionals.
The Academy of Culinary Arts is Britain's largest industry association for Executive Chefs, Pastry Chefs, and Restaurant Managers.  The Association is educationally oriented, administering an apprenticeship program for chefs, as well as several proactive initiatives to return culinary education to primary school curriculums.
Padstow's Seafood School – Padstow – specializes in teaching seafood and shellfish preparation, and related culinary principles.
The Bertinet Kitchen – Bath – is where aspiring chefs go to learn to bake consistently delicious bread. This small specialized school offers classes by the day or week.
Leicester College – Leicester – Hospitality and Catering
Southgate College – London - Hospitality and Catering
Stratford College – London – Hotel Management and Catering
University of West London – London School of Hospitality and Tourism – Culinary Arts and Professional Cookery are taught by way of the school's Undergraduate, Post-Graduate and Further Education Curriculums.  Apprenticeships serve as continuing, or primary education opportunities and the institute also puts forth a series of Specialist short courses.
University College Birmingham – College of Food – internationally renown program with a number of prestigious accreditations. They offer all students, from school-leavers to postgraduates, an array of first-class facilities, outstanding industry links and a commitment to helping them achieve their career goals.
Seasoned Cookery School - Catton Hall Estate in South Derbyshire
Find A Culinary School near Ashburn With Open Eligibility Today!
International Culinary Training
---
Culinary Training
Top Schools
Majors
Degree Types
Career Information