International Cooking Schools in Thailand
Outside Thailand, the flavors of curry, jasmine rice, coconut milk, tamarind, lemon grass and spicy chilies drive appreciation for Thai cuisine. If you're a cook, amateur or professional, and passionate about Asian cuisine, there is no better place to whet your appetite for Thai cooking skills than at a cooking school in Thailand.
Although international cities dish up excellent Thai plates, in noted restaurants, much of the cuisine presented is an amalgam of Thailand's various regional food traditions. But when you actually immerse yourself in gastronomic fundamentals that are particular to specific Thai regions, you becomethoroughly acquainted with the distinctive flavors and varied ingredients that are found across the country.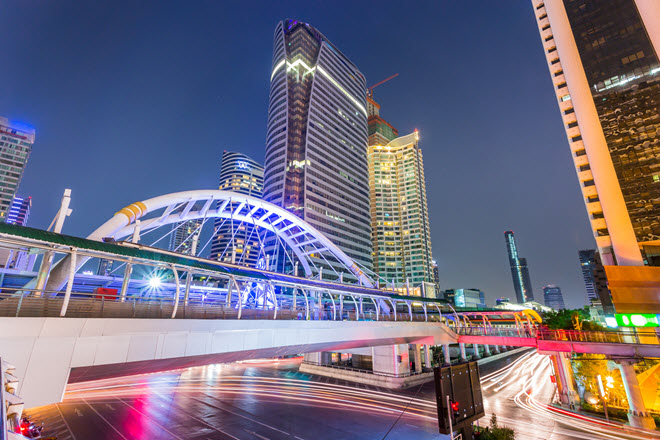 Find a Cooking School in Thailand
You'll find few academic culinary experiences in Thailand, but those that do exist are well-equipped to expand your expertise in this particularly vibrant gastronomic area. Most Thai cooking schools are local experiences. Your culinary education in Thailand includes a mash-up of culture, cooking and eating authentic Thai meals -arguably the perfect combination of epicurean pursuits. No Thai chef is truly educated until he or she consumes the authentic flavors of this vibrant culinary outpost.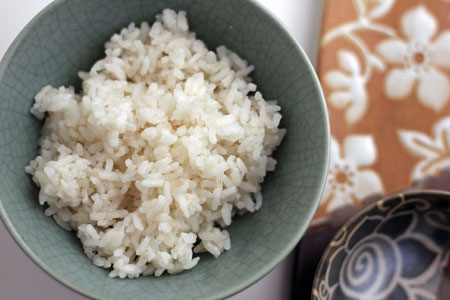 Best yet, if you can get into a school that is taught by a top Thai chef, such as the program in the Oriental Thai Cooking School, then you have the enviable opportunity to observe and learn culinary techniques unavailable anywhere else.
Popular Cooking School Programs in Thailand
The Oriental Thai Cooking School –This widely acclaimed culinary arts school in
Thailand is that located inside the world-famous Mandarin Oriental Bangkok hotel. Cooking school programs are run on a week-long schedule, from 9 a.m. to 1 p.m. daily. This offers guests the freedom to indulge in Bangkok's sights, sounds and local flavors, after nailing down some serious insight into Thai cooking. Dishes include: Phanaeng curry beef, pumpkin with coconut milk, crab pastry shells, sweet and spicy soup, syrup-poached sweet potatoes, pan-fried mackerel and tamarind sauce and a host of other tantalizing delights. Course menus change seasonally. This type of immersion program may be short, but the cooking skills and techniques (paste, frying, stews, soups) you learn may be applied to many other dishes and cuisines where you work as a chef or cook.
SITCA – Samui Institute of Thai Culinary Arts -- Learn Thai cooking on one of the country's islands, Samui. This intimate school welcomes serious amateur cooks, student chefs and professionals seeking an epicurean immersion in Thai culture and cuisine. Participants learn firsthand, the fundamentals of Thai cooking, starting with procuring ingredients at local markets.
Most dishes can be adapted for vegetarian concerns, and if less-accessible indigenous ingredients are used in class, substitution suggestions are included, allowing you to reproduce the dishes in your home kitchen.  Upon completion, authentic Thai meals are shared with family and friends.
Techniques for preparing fresh dishes each day include making chili pastes, stewed dishes, stir-frys and soups. Professional chef training programs include one- and two-week intensives that promise to convey critical details of Thai cooking that will change the way you think about Thai food. The school has been features in Frommer's Guide to Thailand, and other publications. Curricular options also present classes in intricate Thai vegetable carving.
Baipai Thai Cooking School, located in Bangkok, offers small classes that present Thai cooking in an intimate setting.  The school is accredited by the Ministry Of Education of Thailand, and programsare designed to technically challenge even the most experienced chefs.  Instruction is friendly to cooks of various levels of experience, and down-to-earth protocol is accessible enough to engage passionate home cooks.
Thai dishes are shared in a completely hands-on mode of study, taught at a charming two-story cooking facility that is located of the beaten path, in a residential Bangkok neighborhood.  An informal home-style kitchen fosters confidence and provides a relaxed, fun environment for students to imagine creative dishes and learn to incorporate Thai cooking techniques into daily cooking.
Find A Culinary School near Ashburn With Open Eligibility Today!
International Culinary Training
---
Culinary Training
Top Schools
Majors
Degree Types
Career Information