The New England Culinary Institute
Vermont is the epicenter of the sustainability movement, so it's no surprise that a Culinary School based in Vermont's capitol is right in the thick of the farm to table frenzy. The new president of The New England Culinary Institute (NECI), Dr. Robert Myers, grew up on his grandfather's working farm where they grew everything they ate. That feature, as much as his credentials as a college administrator, landed him the job of succeeding founder Fran Voigt as president of the Institute.
How The New England Culinary Institute was Born
NECI was founded by Fran Voigt and his wife, Ellen Bryant Voigt, Louise Gluck, and Gluck's husband, John Dranow. The first classes were held in the basement of what is now the Capitol Plaza Hotel and Conference Center on Main Street in Montpelier. The initial class, taught by Chef Michel LeBorgne, boasted seven students.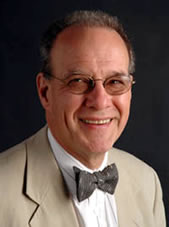 The core philosophy of the school from its inception was to keep class sizes to a ratio of no more than 10 students per teacher and to open restaurants to give students the hands-on experience working in a variety of commercial kitchens. At that time neither of those specific benefits was available at most culinary schools in the US. "Equipment and buildings don't teach," says founder Fran Voigt. "People do."
Combining apprenticeships similar to those used in Europe into the core curriculum, along with American academics and entrepreneurship training, was a winning combination. Graduates of NECI agree, since the post-graduate placement ratio is higher than that of most other culinary schools.
The school has grown from seven to over 500 students, and from a single program to eight.
NECI's Culture and History
The school's stated mission is "To be the recognized leader in delivering hands-on, standards-based education in the food and beverage industry."
To accomplish this, the Institute has dedicated itself to the principle that "all students should be recognized as individuals who have a right to learn and develop academically and personally in a supportive environment." A few of the ways that the school most effectively does this is to:
Encouraging progressive development of intellectual and personal skills through varied and challenging experiences, curricular, co-curricular and through internships.
Supporting students in their understanding of their role in society through the embracing of diversity, global awareness and community involvement.
Modelling best practices in the food and beverage industries by use of the school's restaurants as learning laboratories.
Exposing students to as great a number of career paths within the food and beverage industry as is possible.
Maintaining strong relationships with the food and beverage industry to ensure an up to date and relevant core curriculum, to enhance internship and employment opportunities for students, and to promote graduate success.
It was once explained by Voigt that students in the culinary arts program have a final exam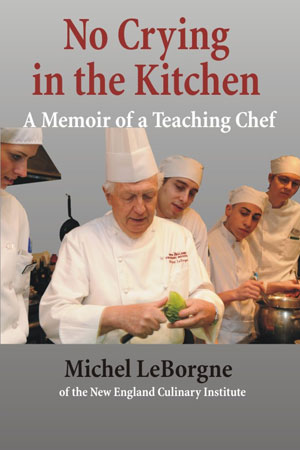 that takes 700 hours to complete. These future chefs are required to take a paying job for around 20 weeks, then prepare a report to evaluate the quality of the food service in the establishment in which they worked and suggest changes they would make.
The original tone for the culinary arts program was set by Master Chef Michel LeBorgne, the first chef and teacher hired by the fledgling school. Though he was an exacting taskmaster he also taught with a fabulous sense of humor. LeBorgne's career had followed a very traditional path in his native France, from cooking school to a series of rigorous apprenticeships in some of the top Paris kitchens where LeBorgne worked from the bottom on up. But with the Nazi invasion and the later rebuilding of the country, there were limited opportunities in France. Things were different in America due to the advent of Julia Child and other celebrity chefs bringing good french cooking to American shores.
LeBorgne sensed that there would be more opportunity for him in the US. There was. He worked in some of the top French kitchens in New York. But he tired of the back room battles and eventually took a position in the food services staff at Yale University, where he worked for a dozen years. And then he was offered the teaching position at NECI. He saw it as an opportunity to put his stamp on a new generation of French chefs. And he did, with humor and personality. He also knew that Voigt and Dranow needed him desperately. They did. LeBorgne's experiences are well documented in his autobiography entitled "No Crying in the Kitchen" and published by The Public Press in 2009.
Master Chef LeBorgne was well-loved and respected by all who passed through his classes.
The school was originally started as a vocational program, but as the needs of the students became apparent, and in answer to needs of employers for multifaceted food service professionals, NECI created a bachelor's degree program in hospitality and restaurant management. This was first offered in 1994, and was designed as a 15 month intensive education beyond the associate degree to fasttrackto a bachelors. In 1995 the Certificate in Professional Cooking program was introduced to provide trained cooks for the food service portion of the industry.
2002 marked the first class who could opt into an associate's degree program in hospitality and restaurant management. The associate degree program in baking and pastry arts followed in 2004, along with certificate programs in these areas.
In 2006 the bachelor's degree in hospitality and restaurant management was offered fully online for the first time.
In response to employers in the food and beverage industry NECI began offering a bachelor's degree in culinary arts in 2007. Most recently specialization options have been offered within both bachelor level programs, allowing students to concentrate areas of their program on topics of interest to them and to focus their expertise on skills currently needed within the contemporary food and beverage industry.
As the school grew and took on more students the Institute opened or purchased a number of local Montpelier eateries to give students the venues for hands-on training. NECI operates the National Life Bakery and coporate cafeteria, La Brioche Bakery and Cafe on Main Street, and the Main Street Grill and Bar. An arrangement with the administration of Vermont College has given the Institute management over the VC college cafeteria, and Institute students cook there while Vermont College is in session.
In 1987 NECI expanded and opened another campus in Essex. A popular restaurant in Burlington was also acquired. Both have recently closed down in a restructuring move that is incorporating the Essex campus into the Montpelier location. The restructuring was already in the works to adapt to changes, but the recession forced some of those changes to happen earlier than they had originally planned.
The changes planned for the school will not change the basic DNA of small class sizes and apprenticeships. But there will be more degree programs planned and more options for students when they graduate. Since many NECI grads are finding food-related jobs that aren't in the kitchen there will be more ancillary disciplines added to the curriculum to reflect the changing job market and the current overabundance of cooking schools and cooking school graduates.
Also, the school will go with its strength, which it sees as its location right in the heart of Sustainability Central. Urban schools cannot offer the same experience, giving NECI grads a leg up on the competition as the slow food movement and sustainability aspects come to the foreground within the industry. NECI has always been active on the sustainability front after having helped to found the Vermont Fresh Food Network, which fosters partnerships between growers and chefs. More online coursework is also planned for those who wish to limit their time on campus in the pursuit of their degree. Currently an online hotel and restaurant management program is serving between 65 and 80 students on average. A second online program in culinary arts will be added.
The two biggest changes planned for the school are the switchover to non-profit status and the expansion of the Montpelier campus. At this time there are no plans to close any NECI restaurant or open a new one. The plans for the expanded campus is to accomodate the growing school enrollment and allow for a larger residential student body. This will also allow for the commitment to locally grown produce and the culinary focus on sustainability. A more college-like structure and curriculum, accreditation and an increase in building space are all planned for the near future.The campus will stay in Montpelier, and more space is being sought.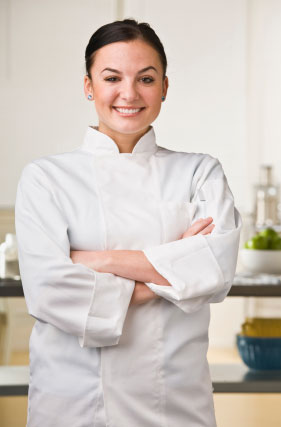 Some of the other changes coming for the school: Expansion of the curriculum to include more traditional college courses, as a supplement to food related classes.
Seeking regional higher educational accreditation to allow students to transfer credit to and from other schools.
Capping the enrollment at 750 students - It's currently around 600.
Shifting program start dates for incoming non-tradtional students to January and April. High school grads entering will have start dates in July and October.
New kitchen workshop space to accomodate higher enrollment.
Fran Voigt will stay on for the next few years as CEO to help Dr. Meyers make the transition into his job as president of the Institute. Meyers began in January of 2010.
There are some things that won't change. The school is small by design, because "hands-on learning doesn't work in large lecture halls" Meyers has said. The school has, so far, been responsive to change and will continue to be, by being student-centric and responsive to their needs.
Faculty Highlights- a brief overview
Chef Paul Sorgule is the provost of NECI. Academic credentials are from SUNY, Paul Smith's College, and Rochester Institute of Technology. He is the former Executive Chef of the Mirror Lake Inn and Resort in Lake Placid, NY.
Chef Adrian Westrope is the executive pastry chef instructor. Academic credentials are from the Barking College of Technology, London UK. Professional pastry demonstrator and teacher worldwide.Author and co-author of 6 specialty cake decorating books. Former director R&D Company working with leading bakery manufacturers, and former confectioner of Woods Bakery, Essex UK.
Chef Will Bohmann, associate dean of culinary affairs. Academic credentials are from NECI and University of Wisconsin. Vermont State Chef on a mission to Milan Italy on behalf of NECI, former food service director of the Vermont World Trade Office, former Chef de Partie for the Inn at Shelburne Farms in Shelburne, VT.
Chef Lyndon Virkler, faculty development coordinator. Academic credentials are from The Culinary Institute of America in Hyde Park, NY, from Middlebury College in Middlebury, VT, and from Vermont College of Union Institute and University in Montpelier, VT. Former working chef Sam Ruperts Restaurant in Warren, VT, former sous chef for The Metropolitan Club in Washington, DC, former saucier for La Bergerie in Old Towne Alexandria, VA, former line cook at Le Bagatelle in Washington, DC.
NECI Alumni Highlights
Chef Alton Brown, the main commentator on Iron Chef America, creator and host of the Food Network shows Good Eats, Feasting on Asphalt, and Feasting on Waves and a regular contributor to Bon Appétit and Men's Journal Magazines. Bon Appétit named him cooking teacher of the year in 2004 and Atlanta magazine followed in 2005 by naming him best food guru.
Chef Steve Corry, Partner with his wife in Five Fifty Five in Portland Maine, named one of Food & Wine's top ten best new chefs in 2007. Former chef at DomaineChandon Winery in Napa Valley, CA.
Chef Gavin Kaysen, executive chef at Cafe Boulud in NYC. Former Executive Chef of El Bizcocho in San Diego. In 2007 he represented the US at Bocuse d'Or. and competed on The Next Iron Chef. He appeared as a guest judge on Top Chef in 2009. In 2008 he was named Rising Star Chef of the Year by the James Beard Foundation.
Educational Programs offered by the New England Culinary Institute
Bachelor of Arts Degree in Culinary Arts - three specializations offered Wine and Beverage Studies

Sustainability
Baking and Pastry Arts
Associate's Degree in Culinary Arts

Bachelor of Arts Degree in Hospitality and Restaurant Management
Online Bachelor of Arts Degree in Hospitality and Restaurant Management
Certificate in Professional Cooking
Certificate in Professional Baking
Certificate in Professional Pastry
Find A Culinary School near Ashburn With Open Eligibility Today!
Top Schools
More Popular Schools
---
Culinary Training
Majors
Degree Types
Career Information