Texas Culinary Academy
Update:  The Texas Culinary Academy became a Le Cordon Bleu College of Culinary Arts property & subsequently shut down. 
The following publication serves as a historical reference about the school.
The Texas Culinary Academy was located in cosmopolitan Austin, TX. The city provides a worthy backdrop for a chef's education, with a strong hospitality industry and progressive restaurant scene.  Mexican cuisine is present, but so too are various ethnic flavors like Asian and Italian.  The Four Seasons and other upscale luxury hotels operate in downtown Austin, nearby to a diverse entertainment and dining district.
BBQ and Texas steaks occupy an iconic place on the landscape of American food, so there is no shortage of classic Southwestern barbecue joints in Austin. But savvy foodies will also find a progressive and innovative fine-dining scene that rivals those of other great cities.  Anyway you slice it; the city embraces the spirit of culinary education, so Le Cordon Bleu programs, at the TCA are right at home.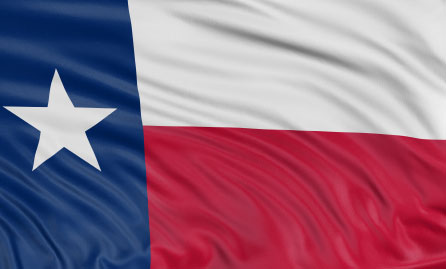 School Profile
History of School
The Texas Culinary Academy began educating as a chef-apprenticeship program set up in Austin by Ronald F. Boston in 1981. In 1999, and after being known as Le Chef College of Hospitality Careers for several years, it formally changed its name to Texas Culinary Academy (TCA). TCA now offers its students the world renowned Le Cordon Bleu programs, which have a history dating back to 1895, when a cooking school of that name was founded in Paris.
The first Le Cordon Bleu cooking class was held in January of 1896 on the rue St Honoré in Paris, not far from the Palais Royal. The cooking class was an immediate success. The school's founder released his recipe collection 'La Cuisiniere Cordon Bleu' at the end of the 19th century, propelling the Le Cordon Bleu cooking style around the world. It eventually landed in America, and today runs many campuses across the US. The courses offered by
TCA / Le Cordon Bleu today convey an innovative blend of classical 19th century French and modern American cooking styles.
Facilities and Accreditation
TCA concentrates on educating students in international baking, culinary and patisserie arts and does so by conducting smaller classes where students benefit from hands-on instruction.  Individual attention to detail is facilitated by recreating professional kitchen settings, where budding chefs feel the real pressures of working in a commercial kitchen.
Instructors are drawn from a pool of highly qualified industry professionals who are prepared to instill classical European cooking techniques, alongside innovative American trends.  Chef/instructors bring experiences from their professional careers in restaurants, hotels and resorts back to the classroom, where students are exposed firsthand, to the realities of the industry.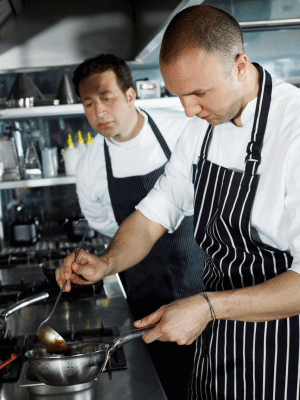 Practical learning is the crux of a hospitality education so the TCA facility includes two student-run campus restaurants that are open to the public: Ventana and Bleu River Grill. These restaurants offer meals of 2, 3 and 4 courses that are prepared by culinary students, and served to paying customers, who also provide feedback.
Students oversee all aspects of the restaurants' function, which imparts a broad understanding of front-of-the-house procedures and the overall mission of any restaurant – customer satisfaction. By training in all areas; from running the kitchen stations to managing the waitstaff, students gain a wide base of experience in the aspects of modern hospitality that are sought by employers.

TCA also gives its students the opportunity to shine at various internationally-themed culinary events throughout the schoolyear. The annual Asia Food Fest and Mediterranean Food Fest are focused exercises that indoctrinate wayward cooks into the ethnic practices of cooks around the world.  Tasting and developing a palate are important parts of any chef's studies, so events are also designed to challenge students to identify successes and failures in the kitchen.

TCA is accredited by the Accrediting Council for Independent Colleges and Schools and is also regulated and approved by the Texas Workforce Commission, Career Schools and Colleges division.
Contact Details
TCA can be contacted at 11400 Burnet Road, Suite 2100, Austin, TX 78758 (tel: 1-888-559-7222 and website: http://www.chefs.edu/austin/index.asp).
Academic Programs
TCA offers instruction in both the theoretical and practical aspects of the culinary arts, including classical cooking techniques, recipes, industry technology, and traditional kitchen practices that lead to success on the job.  The message is convey by way of a two-step teaching method applied by TCA staff, that consists of the course instructors first demonstrating a particular technique, then handing it over to students who copy it.
The one-two punch drives the message home in the same way students are expected to absorb new menus and techniques once they are working in fast-paced professional kitchens.  The intangibles of a great chef are drawn from first-class observational skills and the ability to apply sound theoretical knowledge to real-time cooking situations.
Some of the things that good chefs are required to do on the job, in the hospitality industry, are practiced daily in the student kitchens at TCA/Le Cordon Bleu:
Prepare breakfast, lunch and dinner items using ingredients that are wholesome and nutritious
Demonstrate fundamental baking abilities required to prepare and serve pastries and sweets
Manage people in the kitchen and restaurant
Select and prepare meat, seafood and poultry items for service and choose accompaniments for each dish
Use and care for equipment found in the kitchen, including dish service equipment and small electrics
Exhibit an understanding of sanitation and safety and apply the principles to food preparation
Display skills in knife, tool and equipment handling and apply the skills to safe food preparation.
Produce a variety of cold food products and buffet designs
Apply fundamentals of baking and pastry making to a variety of sweets like candy, quickbreads, and spun sugar products
Understand quality customer service
Prepare buffet presentations including carvings and decorative presentation pieces
Transition from employee to supervisor through internal advancement
Engage in menu planning and layout a variety of restaurant types and service options
Apply laws and regulations relating to safety and sanitation to all areas of the commercial kitchen
Students choose from general Culinary Arts educations, or focused Pastry and Baking tracks that still lay down the kitchen fundamentals, but include an expanded curriculum in the sweets category, to better prepare students for careers as bakers and confectioners.

Three credentials offered by TCA are:
Associate's of Applied Science Degree in Le Cordon Bleu Culinary Arts, which is accredited by the American Culinary Federation. This comprehensive program prepares students for careers working the various kitchen stations in restaurants, hotels, conference centers, cruise ships, and casinos. Management jobs as Executive and Sous Chefs are also targeted by graduates, as well as Banquet Chef and Pastry Chef roles that include supervisory responsibilities.  Beyond the kitchen, there are opportunities for Associate's Degree holders to manage restaurants, food and beverage departments, or even front of the house areas like hotel front desks.
The Certificate in Le Cordon Bleu Culinary Arts
The Certificate in Le Cordon Bleu Patisserie and Baking
The academy also offers classes to the food savvy public in the form of educational seminars and demonstrations aimed at home cooks who want to raise the bar in their own kitchens. Bleu Cooks Cooking Classes for the Casual Gourmet is a program that rotates topics through a series of fun, community classes that benefit from the guidance of a professional school.
Summary of Courses Offered
Associate of Applied Science Degree in Le Cordon Bleu Culinary Arts
This degree program prepares students for positions like catering manager, kitchen manager, apprentice chef and executive chef. The curriculum includes core courses in culinary arts, as well as specialized pastry preparation and food service management training. Students obtain general instruction in the following areas:
classical cooking methods;
international and American regional cuisine;
concepts in pastry and baking; and
food science.
The degree program has four basic objectives and students do not graduate without fulfilling all of the course requirements. The basic objectives that should be pursued by all students at TCA/Le Cordon Bleu:
to acquire basic kitchen management skills including front-of-the-house, inventory control and purchasing skills;
to acquire the skills of an entry level cook (including stamina and hand/eye coordination) and to learn the classical techniques of food preparation;
to acquire a grounding in areas of general education like marketing and interpersonal communication and to understand how they apply to the culinary arts field; and
to acquire an understanding of the principles of food identification and an appreciation for the diversity and history of international culinary styles.
The Certificate in Le Cordon Bleu Culinary Arts
This credential is essentially an abridged version of the Associate's Degree of the same name. The Certificate coursework touches on all of the topics covered in detail by the Associate's curriculum, in a way that prepares graduates for immediate employment as a line cook or other kitchen specialist.
The Certificate in Le Cordon Bleu Patisserie and Baking
This credential is for students who embrace the sweet side of food production and want to be employed as pastry chefs or assistant bakers. The coursework offers a firm grounding in all aspects of the culinary arts, but focuses on pastry and baking. Course activities revolve around baking specialties like creating and decorating all styles of wedding cakes, chocolate making, petit fours, quickbreads, and spun sugar decoration. Individual course areas include: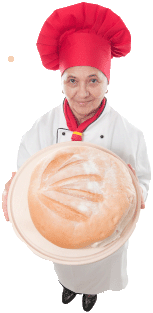 classic European pastry production;
the design and creation of chocolate/sugar showpieces;
artisan bread production; and
the making of fine patisserie.
To graduate and obtain a Pastry and Baking Certificate, students must fulfill all course requirements and adhere to the program's main objectives of:
acquiring the practical skills necessary to be able to create and prepare pastries in the style of international creations, centerpieces and plated desserts; and
acquiring a general competency in fundamental baking skills and basic theoretical knowledge as it applies to patisserie and baking.
Although TCA does not appear to offer any online courses at present, its on-campus programs cover a well-rounded curriculum that provides an education in all aspects of hospitality and the culinary arts. A Le Cordon Bleu degree or certificate earned through TCA is a proud credential that carries a lot of clout among employers.
Gain instant credibility by placing your culinary education in the hands of a 100-year old institution that knows how to impart exactly the right combination of ingredients to ensure your success in the hospitality industry!
Find A Culinary School near Ashburn With Open Eligibility Today!
Top Schools
More Popular Schools
---
Culinary Training
Majors
Degree Types
Career Information