Arizona Culinary Institute
The Arizona Culinary Institute is best known for small specialized classes and a personalized teaching style designed to bring out the best in each individual student.  Hands-on, focused and comprehensive Diploma programs fast-track graduates to employment in the vibrant hospitality industry.
School Overview
ACI specializes in teaching the traditional French Method of cooking in a focused way that emphasizes hands-on training. The school offers a program of individual special interest classes and Diplomas in Culinary Arts, Baking and Restaurant Management. 
By pressing students through the program in as little as 9 months, the school's faculty imparts a complete education in half the time of other programs.  The resulting economy is attractive to students who need to save money during school and get on the job as quickly as possible.
School Founders and Staff
The Arizona Culinary Institute (ACI) was founded by Robert E. Wilson, J. Fyfe Symington III and Jerry Moyes. Wilson is the institute's current president and has a background that includes graduating from the Culinary Institute of America and holding the positions of Chief Instructor and Director of Information Technology at the Scottsdale Culinary Institute. Symington, the institute's executive chairman, and Moyes are the former governor of Arizona and the Chairman and CEO of Swift Transportation respectively.
Today the school is staffed by fine chefs who include Randall Foote, Glenn Humphrey, Santos Villarico and Matthew Mattox.  The curriculum differs from an Associate's Degree program in that it is a specialized culinary course of study that does not include subjects like English, Literature or Algebra.  Fully 80% of class time is spent in the kitchen working to establish technique and recipe mastery that gets students ready for kitchen jobs.
Contact Details
The Arizona Culinary Institute can be contacted at 10585 North 114th Street, Scottsdale, AZ 85259 (tel: 866-294-CHEF and website.
Scottsdale provides a livable environment for students who are on a culinary path to excellence: 
The downtown is home to a wide variety of restaurants and a trendy nightlife that steers an eclectic mix of cuisine. 
The temperate climate of the area facilitates activities like biking, horseback riding and playing golf.  Where active people are out and about, appetites crave innovative cuisine that is on the cutting edge of the food revolution. 
Tourism supports a robust hotel and resort industry that is riddled with student opportunities for on the job training and career employment.
Facilities and Beyond
ACI has managed to put a lot into its 18,000sq.ft. complex including five custom-designed kitchens, a library, three classrooms, a teaching restaurant, and an indoor/outdoor student recreation area. Students are able to practice their newly acquired skills in the Basic Culinary Arts Kitchen, the Advanced Baking and Showpiece Kitchen as well as the Front Line Kitchen. Also available for use are the Saucier Kitchen and the dedicated Bakery.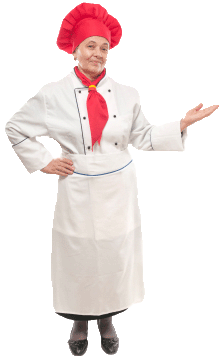 All kitchens are designed by qualified architects so students get to experience exactly what it's like to work in a professional kitchen environment. The du Jour Restaurant is open to the public and is the ideal venue for teaching students how to manage, market and cater in a real-life upscale restaurant setting.  Guest satisfaction is the ultimate barometer of hospitality success, so there is no substitute for paying customers when it comes to honest feedback.
Civic responsibility is conveyed to students through a program that donates hundreds of pounds of food each week to a local program that helps feed hungry people in the area. The school is also a sponsor of the annual Wine Women and Jazz event that raises awareness and funds for an Arizona women's advocacy group.
Job placement is the key to a successful culinary arts education so ACI is broad to boast a placement percentage in the high nineties every year.  The school's professional instructors maintain a database of thousands of industry contacts that provide a deep pool of employment opportunities for standout students.  The international reputation of the school opens culinary doors throughout the United States and other countries.
Not only does ACI offer job placement services for students after graduation; they also offer a variety of student loans, scholarships and other benefits to assist students with the cost of their studies. Tribal benefits, veterans' benefits and scholarships awarded for academic excellence are only a few of the financial aid programs that the institute offers. The following student loans are also featured on the school's website:
The Federal Pell Grant that caters specifically for students who are enrolling for their first undergraduate degree;

The Federal Stafford Loan that can be awarded both as a subsidized loan and an unsubsidized loan;

The Federal PLUS Loan that can be used by a student's parents to cover any costs not already covered by existing loans; and

The Alternative Student Loans that are also known as the Private Education Loans and that can be used along with any other type of financial aid.
Summary of Courses Offered
Special Interest Individual Classes
These are called individual classes not because they are taught one-on-one but rather as they each last for only one session. They are all highly specialized and they are open to both ACI alumni and current students who are looking to supplement their core diploma classes. Several classes are offered every month and typical ones include:
Middle Eastern Cuisine;

Modern Advanced Cooking Techniques (Molecular Gastronomy);

Canning and Preservation;

Chocolate Sculpture Techniques; and

Advanced Pasta Techniques.
Diploma in Culinary Arts, Baking and Restaurant Management

Students can earn this diploma in just 9 months and ACI's teaching method is such that, almost from their first day of training, students are put to work in the kitchens so that they can amass as much practical experience as possible. The program's curriculum consists of 10 Blocks of Instruction, including an internship, and ranges from learning the basics of how to find their way around a kitchen to advanced cuisine preparation for the du Jour Restaurant.

Block 1: Basic Culinary Arts (5 credits, 3 weeks and 105 hours):
This block comprises an introduction to Classical French Cooking Theory including the Mother Sauces and the Principles of Escoffier. Skills like knife handling are also taught, as is practical sanitation.

Block 2: Basic Culinary Arts II (5 credits, 3 weeks and 105 hours):
This level sees the introduction of Garde Manger, food presentation skills and mise en place. Students also continue to learn about basic sauces, stocks and soups;

Block 3: Saucier and Meat Fabrication (4 credits, 3 weeks and 105 hours):
Here students learn stock making as well as how to make advanced soups and derivative sauces. Culinary French is also taught, as are charcuterie and forcemeats like galantines and pates.

Block 4: Basic Baking (4 credits, 3 weeks and 105 hours):
Apart from learning about bakery sanitation, weights and measures and safety precautions, students will also be taught to make croissants, pies, pastries, brioche, icings and frostings.

Block 5: Management, Wines and Spirits (2.5 credits, 3 weeks and 36 hours):
This block includes information on such diverse topics as dram shop laws, wine history, restaurant staffing and operations, budgeting, marketing and liability insurance.

Block 6: Nutrition (1.5 credits, 3 weeks and 24 hours):
This comprises a basic overview of nutritional principles and dietary needs including dietary substitutes, current food trends, dietary supplements and menu selection.

Block 7: Advanced Baking, Pastry and Showpieces (4 credits, 3 weeks and 105 hours):
Here the plating, presentation and appearance of desserts is emphasized and students will learn sugar work, chocolate work and how to prepare wedding cakes and fondant.

Block 8: Restaurant Operations (4 credits, 3 weeks and 105 hours):
Here the students staff the du Jour Restaurant and gain experience in holding each position and performing all restaurant-related functions and tasks.

Block 9: Advanced Cuisine - du Jour Restaurant (4 credits, 3 weeks and 105 hours):
This block sees students prepare American, international and European cuisine to be served at du Jour.

Block 10: Internship (9 credits, 12 weeks and 420 hours):
This is a paid position at a restaurant or other culinary location.
Getting There From Here
Students who complete a program of study at Arizona Culinary Institute graduate with a respected diploma in the field of culinary arts and hospitality.  Culinary Arts graduates hold their own in any restaurant or hotel kitchen with real world skills that keep their careers moving forward. 
The school provides an attractive, intensively focused course of study that gets you through the curriculum in a relatively short time, and puts you on the job with a stellar placement rate.
For cooks, bakers and other hospitality professionals, the far-reaching reputation of the school provides fertile grounds for employment across the US and internationally.  Your degree from Arizona Culinary Institute can be applied in a wide range of hospitality settings like, cruise ships, golf resort, luxury hotels, casinos, and fine dining restaurants across the world.
Find A Culinary School near Fairfield With Open Eligibility Today!
Top Schools
More Popular Schools
---
Culinary Training
Majors
Degree Types
Career Information