Types of Kitchen Jobs: Cooking, Food Prep and Working the Line

Kitchen Cooks
Within any commercial kitchen, duties like prepping ingredients and cooking menu items are delegated to a corps of cooks and kitchen assistants. Depending on the type and size of a kitchen, the formal French 'kitchen brigade' might be strictly employed, or a variation of this hierarchy might define the structure of the staff. 
The Executive Chef is always at the helm, and he is usually aided, at the management level, by one or two assistants known as Sous Chefs.  On the cold-side and hot-side lines, there might be single staffers responsible for filling orders, or there could be many line cooks working together to meet the demand.  Regardless of the size and scope of an operation, kitchens are team environments that require a united front, in order to operate successfully.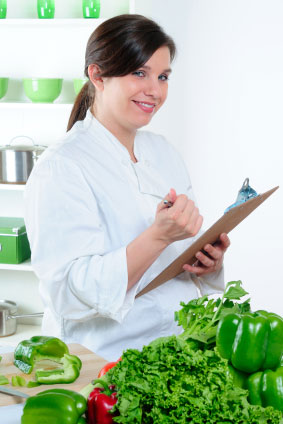 Chefs direct high-level culinary creation and are responsible for the final presentation of each menu item that leaves the kitchen. Executive Chefs place their reputations in the hands of their chosen assistants, who carry out essential tasks that reflect their boss' wishes.  Without consistent performance from their underlings, chefs simply could not manage to cover all the bases.
Kitchen Cooks
Restaurants employ a variety of specialized cooks, who rotate through stations as needed.  Experienced professionals sometimes settle into roles that speak to their strengths, while others remain Jacks-of-all-kitchen-trades. Career-mobile cooks aspire to eventually land chef jobs and take direction the way students take assignments, expecting to better their skills and culinary savvy with each new dish.
The formal brigade defines kitchen roles precisely, but even in casual restaurants,station cooks take direction from head cooks who pass culinary knowledgeto them on the fly.  Common role players found in restaurants, from fine-ding to fast food:
Fry Cook is responsible for fried menu items and duties related to keeping fryers and their oils in operational condition.  Onion rings, Calamari, Chicken Cordon Bleu and a host of other deep-fried delicacies are put forth by this specialist.
Sauce Chef specializes in sauces and marinades.In most commercial settings, the saucier is responsible for a variety of additional tasks, such as sautéing food and preparing soups and stews.
Roast Chef oversees roasted dishes and braised menu items. This includes steaks, veal, lamb and other similar items. The rotisseur may also be responsible for obtaining prime meat from local suppliers and arranging deliveries from purveyors.  Many meats are also braised, which involves searing them on the outside lock in moisture, then cooking them slowly to bring out their flavor.
Grill Cook manages the kitchen grill, preparing meat, fish, poultry and vegetables.
Line Cook is a common name for any cook that works a kitchen station, assigned to a specific phase of the cooking process.
Short Order Cook is commonly found working a large grill in a fast food or casual restaurant. Often, short order cooks are experts at precisely turning over food orders, single-handedly preparing dozens of meals at one time.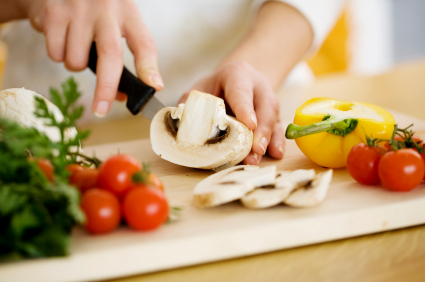 Cooking and Food-Prep Jobs
To understand the labor flow within a kitchen, it helps to think of duties as being split down the middle, to distinguish between cooking and prepping roles.  At large properties, entry-level workers and new hires are typically placed in food prep roles that really don't involve a great deal of cooking.
Chefs and cooks employ a variety of cooking techniques, using tools like grills, ovens, rotisseries, and range tops.Prep workers; on the other hand, wash, cut, clean, portion, and generally make food items ready to be used in the cooking processes.
Your formal Culinary Arts education is a preliminary phase for earning your stripes as a valued kitchen employee.  On the job experience is essential, so don't be quick to turn down a food-prep job with a desirable company.  The industry promotes from within, so put your culinary skills and professionalism on display, in an entry-level position, and you will be rewarded with rapid advancement
Find A Local Culinary School Today!
Culinary Training
Top Schools
Majors
Degree Types
Career Information
Fun