Major in Wine, Spirits and Beverage Management
Within the hospitality industry, the beverage sector is an essential profit center for many employers.  That's good news for students, because job opportunities are prevalent anywhere wine, liquor and beer are sold.  In restaurants, adult beverages are an extension of the food menu, so a high level of importance is placed on pairing the proper libations with the chef's creations.
Wine has traditionally been emphasized as an important gastronomic category, so the art of studying wine varietals and grape growing regions is nothing new.  But the surge in craft brewing and the advent of boutique distilleries has awakened a beverage consciousness in beer and spirits too.  At the same time, once overlooked wine producers like Chile, Argentina and Australia have found their niche in the consumer wine industry, creating a stronger need for educated wine professionals.
Whether you are a wine snob or a beer geek, there are career programs available to further your employment goals.  It pays to define your dream job before moving forward with your education, since certain programs are better able to fast track your employment path.
Career beverage managers combine a specialized knowledge of wines, beers, and spirits with skill sets that include marketing, sales, inventory control, buying, food pairing and much more. Education comes in several forms within the discipline, so refining your focus will pay job-search dividends.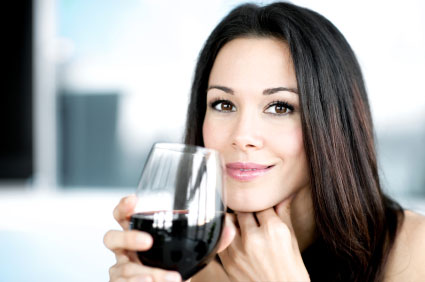 Types of Schools that Offer Beverage Management Majors
Hospitality degrees are available at the Associate's level and beyond, so consider your commitment options on the front end of your educational journey.  A Bachelor's Degree will place you in a higher management position upon graduation, but it will take four years to complete in most cases.
Certificates and Associate's degrees will get you on the job faster, but your upward mobility might be compromised. On the other hand, there is no substitute for valuable on-the-job experience gained while you are not sitting in a classroom.  Weigh your options and nail down the type of degree you want – it will help you choose a school.
Culinary Arts schools like French Culinary Institute and Le Cordon Bleu provide world class educations in hospitality.  They are primarily concerned with creating kitchen professionals though, so as a beverage management candidate, dedicated chef schools might not present the best path forward for you.  By all means, investigate these reputable programs, but do so with an informed frame of mind toward your future.
Look to Community Colleges and Technical Schools for programs that are management based.  Some schools offer Beverage Manager programs that are specific to the alcohol-service end of the industry.  Other schools structure management programs in a broader way that still include beverage training, but are not specifically designated as such. 
Some closely related degree programs that lead to successful beverage careers include:
Food and Beverage Management
Restaurant Management
Culinary Arts with beverage specialty
Hospitality Management
Sales
Business
Ask questions of program administrators at prospective schools, to make sure their curriculums will get you where you want to go.  Don't be afraid to think outside the box in pursuit of your beverage career.  Jobs in sales and other drink-related roles, including entrepreneurship, require business savvy - a broad education in general economics and management might be required for securing your dream job.
What You'll Learn From a Beverage Management Curriculum
Exact coursework is determined by individual schools, and the beverage emphasis is also applied in different ways. In some cases beverage management training is a specialized add-on for a restaurant management major or a culinary arts major. Expect the following skills and courses to be part of a comprehensive beverage management curriculum:
Background training in culinary arts and/or pastry arts
Training in wine and food pairing
Beer and spirits menu creation
Inventory and cost control
Beverage service and presentation
Local, state, and national liquor laws, tax laws and related regulations
Business principles like marketing, sales, communication and management of human resources
Restaurant, hotel, and resort operations
Schools that are dedicated to your success should provide access to internships, externships and apprenticeships in hospitality roles. This type of experience is important for resume building, real-time learning, and establishing professional industry contacts.
Specific segments of the beverage industry are addressed through specialized training programs for Sommeliers and beer professionals known as "Cicerones."  Certifications and seminars are valuable for their ability to expand your understanding of specific information not covered in school.
Careers in the Beverage Management Field
A great deal of our total adult beverages consumption occurs within hospitality settings like bars and restaurants, so these are fertile grounds for employing beverage professionals.  But other jobs like beer and wine sales and various entrepreneurial beverage opportunities also exist for educated wine, beer and spirits experts.
Think outside the box when you're ready to land in a professional beverage industry job.  Boutique wineries along with craft and microbreweries account for some emerging employment opportunities worth exploring.  Beverage education is also a niche for some workers who share a passion for the drink.
Some careers sought by wine, beer and liquor experts, as well as hospitality management graduates: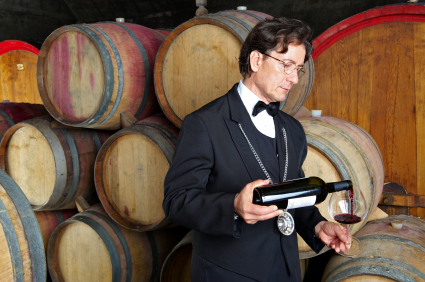 Hotel Beverage Manager
Lounge/Restaurant Manager
Wine Sommelier
Wine, Beer and Spirits Distributor/Sales/Owner
Microbrewery Manager
Winery Manager/Operator
Casino Beverage Director
Cruise Line Beverage Manager
Beverage Manager – Fine-dining Restaurant
Food and Beverage Director
Bartender/Bar Manager
Distillery Operator
Responsible Beverage Service – Course Instructor
The bar tab is important to the bottom line for most hospitality providers.  Increasing sales through creative marketing and innovative beverage menu planning is a task shared by professionals at all levels of the industry.  By preparing yourself with the most relevant beverage education possible, you are upping your career ante in an employment sector that promotes from within.
Standout beverage managers are rewarded with Food and Beverage Directorships and General Manager jobs.  Ownership of a bar-based enterprise is also within your grasp, provided you acquire the fundamental business skills you'll need to stay in the black.
Find A Culinary School near Ashburn With Open Eligibility Today!
Majors
---
Culinary Training
Top Schools
Degree Types
Career Information