Search By City for Popular Chef Training Programs
Economics drive retail and hospitality spending, but one industry that does remain strong amid a variety of prevailing conditions is the food service sector. While economic forces do have an impact, people need to eat- even when times are hard.  Inspired menus and comfortable hospitality continue to draw guests for major-metro restaurants and hotels.
The food awakening that has swept the world- thanks in part to food TV, has inspired unprecedented curiosity about culinary arts professions.  Chefs have earned celebrity status that elevates the job in the minds of adoring viewers, and sets the stage for robust returns in the restaurant business.
The Epicurean fruits of fine food cannot be enjoyed without skilled and creative chefs who continue to push the food service industry forward. Job demand for new chefs is steady, but the industry is competitive.  The value and importance of Culinary Arts education is clearer than ever, as would- be Executive Chefs vie for top positions.
Big cities are great learning venues for chef candidates, because cutting edge food trends are at your fingertips, even as you gain your formal cooking school credentials. Internships, apprenticeships and post-graduate employment opportunities abound in metropolitan areas, in close proximity to some of the world's best culinary academies.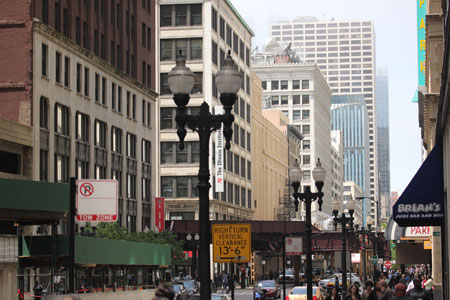 Cooking As Sport
American culture is fueled by sport and competition, and now the phenomenon has spilled into the culinary arena. Major network programming -- The Food Network, Fox, and Bravo -- now affords a chance to cheer on our favorite TV chefs, on popular shows like Iron Chef, Hell's Kitchen, and Top Chef.  Competitors duke it out in culinary sport, carrying on in dramatic and unscripted throwdowns that put cutting edge culinary innovators on display.
For the first time in TV history, cameras go into professional commercial kitchens, where we get first hand looks at exactly what goes on in the fast-pacedculinary world.  Combined with your passion for cooking, celebrity chefinspiration is more than enough to get your career fire is stoked.  And as our foodie sophistication grows, so does the importance of a good culinary arts education.
Excellent culinary arts programs might be closer than you think. In addition to worthy community and technical college programs, you'll find excellent stand-alone culinary arts educators in many major cities.  Answer some career questions before you launch, in order to place yourself on the most direct educational path to your dream job.
What types of degrees/programs do nearby culinary schools offer?
Are you willing to relocate in pursuit of your dream?
What are your ultimate career goals – are you management material?
Will you attend culinary school full-time or part-time; days or evenings?
What are your financial aid needs, and which schools are best prepared to meet them?
Are you looking for a liberal arts degree – complete with proficiency requirements in curricular areas like English, math and science?  Or is a vocational culinary arts program that focuses only on culinary technique and theorymore suited to achieving your desired professional goals?
Types of Culinary Arts Programs
Each cooking school dishes up its Culinary Arts curriculum in its own way. Compare and contrast your educational opportunities with an eye toward satisfying your own unique requirements.
Bachelor's Degrees include Liberal Arts trainingthat lends itself to management and entrepreneurial employment. Common Bachelor's degrees in Hospitality focus on culinary arts or restaurant/hotel management.  Such study tracks facilitate technical learning, but still impart the mobility advantages of traditional 4-year college degrees. Johnson and Wales University operates one of the better known programs.
Associate's in Applied Science Culinary Arts degrees provide the most travelled paths for culinary professionals. Plentiful program options include general culinary arts, baking and pastry chef, restaurant management tracks and a host of other specialty disciplines within the hospitality field.
Certificate and Diploma programs offer accelerated and usually abbreviated studies in general culinary arts, professional cooking, and baking and pastry arts.  Programs are completed in less than one year, allowing you to get on the job full-time.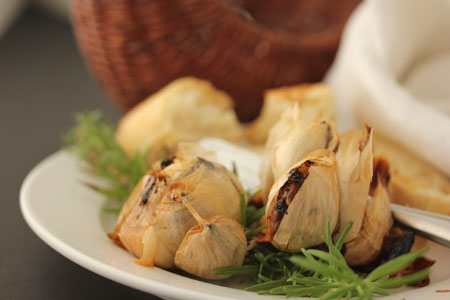 How You Learn to Cook in Culinary School
Cooking requires technical prowess as much as creativity, consistency and innovation. You'll find that each culinary arts school employs its own educational strategy, but some measure of theoretical and practical learning will always be a part of the curriculum.
Student-run restaurants are features of successful cooking schools, where up and comers serve the public from working, professional kitchens. Testing your mettle under pressure is a real-world lesson in the high energy culinary field.  Professional chef faculty should also be present at your school, to offer guidance and help you build your own culinary point of view.
Skills courses in knife handling and other culinary techniques such as grilling, sautéing, roasting, braising, steaming, and baking provide a foundation for preparing all types of cuisine.  These are the building blocks for culinary artists, so even certificate and diploma programs are rich in basic skills classes.
As fundamental skills are mastered, classical recipes and traditional ingredients are worked into your curriculum, providing opportunities to put your skills to work in practical settings.
Explore the City Culinary Culture
Wherever you study, a requisite part of your off-campus education involves exposure to the local culinary scene.   Find the top rated local restaurants, and familiarize yourself with executive chefs who work there.  Dissect their menus, with an eye toward local flavors and creative use of indigenous ingredients.
Understanding regional food trends helps you find your own place in the area workforce.  By developing relationships with other local professionals, you are placing yourself on the inside track to culinary employment.  Festivals and regional food events provide high concentrations of creativity that illuminate gastronomic trends.  Whenever possible, attend or even participate in producing food at these events.
Your culinary education carries an experience requirement that turns metropolitan areas into prime learning grounds.  Take advantage of your surroundings with internship and apprenticeship roles, working with noted chefs in your city.  Your pursuit of gastronomic knowledge might eventually take you around the world, but it all starts in the backyard of your culinary arts school.
Explore the best culinary schools in these major cities, right now:
Find A Culinary School near Ashburn With Open Eligibility Today!
Popular School Locations
---
Culinary Training
Top Schools
Majors
Degree Types
Career Information