Best Culinary Arts Schools in Las Vegas

Could you imagine a more dynamic city in which to study the art of cooking or restaurant management? Las Vegas is home to some of the most magnificent casino resorts and restaurants in the world. If there is any city that has an ongoing demand for talented and passionate chefs, pastry chefs and restaurant managers, it's Las Vegas.
Expect that the culinary schools you find in Vegas emphasize dynamism and passion—characteristics you'd have to possess to succeed locally.
Besides world famous restaurants you have the unrivalled opportunity to explore the culinary work of award-winning Executive Chefs, the pros that direct much of local cuisine. Chefs Todd English, Michael Mina, Philip Lo, and Andre Rochat are just a few of the outstanding Executive Chefs and Chef/Owners pinned to the Las Vegas culinary world.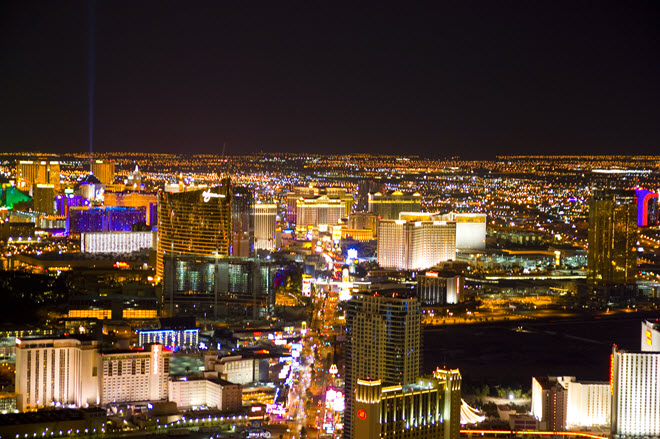 Explore the Las Vegas cooking schools. You'll learn the skills you need to get a good entry-level job in a kitchen or restaurant as chef or management pro.

Local Community Schools

The Art Institute of Las Vegas
This incredibly popular program is located in various metro areas throughout the country, each with its slightly unique take on the regional culinary scene. Here in the Las Vegas program you can expect to find a competitive curriculum focused on training chefs and pastry chefs to think and act dynamically and with unwavering creative vision. Face it the program draws on the level of professional talent in the surrounding city—which is world-class again and again. Choose from the following degree programs: Associate of Science degrees in Culinary Arts or Baking and Pastry; and Bachelor of Science in Culinary Management or Food and Beverage Management.
Art Institute of Las Vegas
2350 Corporate Circle
Henderson, NV 89074-7737
702-369-9944
The Culinary Arts Program provides training for careers in both the culinary and pastry arts. The program is designed to teach students the knowledge and skills to be successful in their chosen field through hands on practical training in on-campus restaurant and kitchens, foodservice management courses and related skill development courses.

Associate of Applied Science Degrees and Certificates of Achievement are offered in both Culinary Arts and Pastry Arts, each of which are accredited by the Accreditation Commission for Programs in Hospitality Administration and the American Culinary Federation (ACF).
College of Southern Nevada
6375 W. Charleston Blvd.
Las Vegas, NV 89146
702-651-5000

Non-accredited Cooking Schools in Las Vegas
They provide various training for entry-level and incumbent workers in the Las Vegas hospitality industry. As a labor-management trust, the Academy has invaluable partnerships with the Culinary Union 226, Bartenders Union 165, and 28 major properties on the Las Vegas Strip. The goal is to provide high-quality training that will enable people to have great careers in the hospitality industry, with good wages, opportunities for career advancement, and health and retirement benefits.

All classes are licensed by the Nevada Commission on Post-Secondary Education.
Culinary Academy of Las Vegas
710 West Lake Mead Blvd.
North Las Vegas, NV 89030
702-924-2100
Find A Local Culinary School Today!
Popular School Locations
---
Culinary Training
Top Schools
Majors
Degree Types
Career Information