Denver Culinary Schools and Programs for Next Generation Chefs

As a destination for next generation chefs, Denver is hot. Why? Up until now few have realized the potential for fine food in this growing metro area. Sophisticated palates are now catching on. But as a newbie chef you can beat the crowd.
Denver may be most well-known for its Mile-High Stadium, which usually conjures images of football, tailgate parties and stadium eats like hotdogs and cheap beer. But there are many really good upscale and casual restaurants in Denver. Combine that with a growing economy and you have in place all the elements necessary for a food revolution. And that means high demand for chefs, entry-level, mid-level, cooks, and dishwashers. And before you snub your nose at dishwashing jobs remember that many of the master chefs at work today count the dishwashing job among their first food industry position.
Explore the leading culinary schools in and around Denver.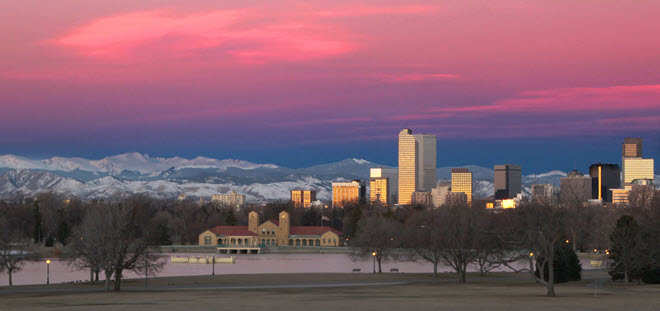 Cook Street School of Fine Cooking
Cook Street is a unique culinary program that delivers an intimate curriculum with emphasizes the cuisines and cooking styles of France and Italy. This 5-month program is geared toward producing professional cooks, but could be managed by serious enthusiasts, as well. The program promises that you'll cook more than students do in any other school. Check out the Paid Apprenticeship program Cook Street offers as part of its career assistance. They recently sent us the following updated description of their programs:
Cook Street's Culinary Arts Programs are rigorous, technique-driven approaches to cooking that pay homage to traditional French and Italian cuisine while utilizing modern and fusion interpretations. In our Culinary Arts Programs you will learn the fundamentals of food and wine needed to excel in your culinary future. Our 12-week and 18-week accelerated Culinary Arts Programs will allow you to enjoy 80% of your time cooking versus less than 25% in traditional programs. Upon completion of Cook Street's programs you are eligible to take your education to the next level and join us on our European Culinary Tour bringing a Cook Street core focus of European classic techniques to life.
Johnson and Wales University
If you're looking for a full liberal arts education plus a culinary career, JWU is where it's at. This four year program not only is famed for turning out well-trained entry- to mid-level chefs, but it also makes sure you get the education you need to succeed in managing and planning in the food service industry, as well. JWU puts you to work in student-run restaurants and you may choose from over 8 different Associates and Bachelors degree programs available on the Denver campus.
International Culinary School at the Art Institute of Colorado
The International Culinary School in Denver is just one of many locations throughout the U.S. convenient to major metro areas. The school counts among its accomplishments a stellar list of alumni, a near Who's Who of the culinary world. Learning is designed for serious chef students, whether fresh out of high school or changing careers. You get a rock solid base in international cuisines and cooking techniques. Since applied learning is key to a student chef, you will work-study in Assignments Restaurant, the student restaurant, which openly invites the public to dine. As a student chef you are able to work on your skills under the direction of faculty chefs. Programs include: Diplomas in the Art of Cooking or Baking and Pastry; Associates of Applied Science Culinary Arts or Baking and Pastry; and Bachelors in Culinary Management.
Find A Local Culinary School Today!
Popular School Locations
---
Culinary Training
Top Schools
Majors
Degree Types
Career Information