Denver Culinary Schools and Programs for Next Generation Chefs
As a destination for next generation chefs, Denver is hot. Why? Up until now few have realized the potential for fine food in this growing metro area. Sophisticated palates are now catching on. But as a newbie chef you can beat the crowd.
Denver may be most well-known for its Mile-High Stadium, which usually conjures images of football, tailgate parties and stadium eats like hotdogs and cheap beer. But there are many really good upscale and casual restaurants in Denver. Combine that with a growing economy and you have in place all the elements necessary for a food revolution. And that means high demand for chefs, entry-level, mid-level, cooks, and dishwashers. And before you snub your nose at dishwashing jobs remember that many of the master chefs at work today count the dishwashing job among their first food industry position.
Explore the leading culinary schools in and around Denver.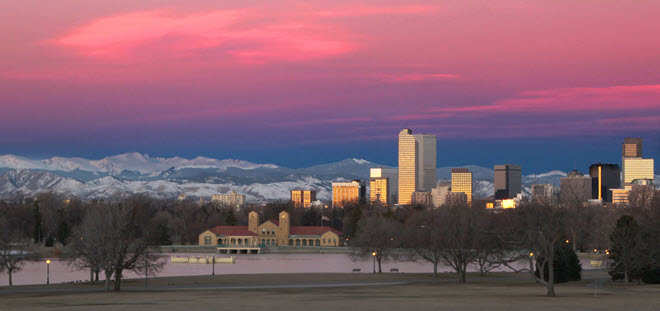 Cook Street School of Fine Cooking

Local Community Schools
JWU Denver's College of Culinary Arts offers a range of programs that bring together an integrated arts and sciences curriculum, with expert instructors and top of the line facilities. The school also provides a broad array of workplace experience opportunities. that lends its graduates with the experience and skill necessary to flourish in the food service industry worldwide.
Johnson and Wales University
7150 Montview Boulevard,
Denver, CO 80220
877-598-3368
Cook Street School of Culinary Arts
Founded in 1999, Cook Street School of Culinary Arts started out as a contemporary culinary center that delivered a one-of-a-kind professional and recreational experience found nowhere else in the United Startes. Its accelerated professional training program, gives gustatory enthusiasts and amateur cooks a unique opportunity for intensive hands-on studies on food and wine.
Cook Street School of Culinary Arts
43 W. 9th Avenue
Denver, CO 80204
(303) 308-9300
admissions@cookstreet.com
Emily Griffith Technical College
Among Denver's top culinary schools, Emily Griffith Technical College offers its students the extensive hand-on training and work experience necessary to start a career in the food service, hospitality, catering, and insitutional food service fields or try their hand at opening and managing their own restaurants. Besides lectures and demonstrations, students also learn from hands-on work experience at Emily's Cafe, the school's on-campus eatery. The school also offers a free culinary quick start program that provides learners with the basic skills for line or prep cook work.
Emily Griffith Technical College
1860 Lincoln Street
Denver, CO
(720) 423-4702

Non-accredited Cooking Schools
Founded in Seattle, Sur La Table owns and operates several specialty stores throughout the United States. Culinary enthusiasts can attend cooking classes where they can learn expert techniques to kick their dishes up a notch.
Sur la table
121 Clayton Ln,
Denver, CO 80206
(303) 780-7800
slt112@surlatable.com
Find A Culinary School near Fairfield With Open Eligibility Today!
Popular School Locations
---
Culinary Training
Top Schools
Majors
Degree Types
Career Information