Orlando Culinary Arts Schools: Career Programs for Student Chefs
When you think of Orlando, think big time resorts, sun, sand millions of tourists each year, plus some of the most dynamic restaurants in the country.
Be a Chef at Disney World
Disney imagined a fantastic world in which everyone can feel free to be a child. And Orlando's Disney World is world famous for over the top technology and spectacle. But Disney World also collects together some of the finest restaurants in the world. Here celebrated chefs and some of the leading restaurant managers provide uncompromised dining experiences and a global collection of flavors.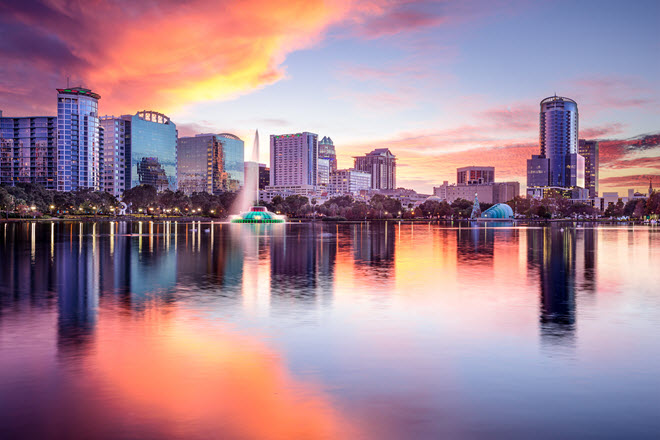 Study in the food service industry in Orlando and parlay your opportunity to hone your skills at Orlando resorts and restaurants. You may even be able to bring out the inner performer. Disney's food service needs 365 days a year include:
A few hundred master chefs, including executive chefs, assistant chefs, pastry chefs, specialty chefs, and guest chefs.
Thousands of cooks.
Hundreds of food prep workers to chop, clean and more.
And with over 300 restaurants you better bet Disney hand-picks some of the most savvy restaurant managers they can find.
Award winning chef-owned restaurants like Wolfgang Puck's Café and Emeril Lagasse's Emeril's Orlando and Tchoup Chop punctuate the culinary landscape.

Local Community Schools
Keiser University's culinary arts program boasts of a comprehensive curriculum that provides students with a professional knowledge of food preparation and handling and an advanced understanding of cooking. Besides laboratory and classroom experience, students also receive externships to provide them with real-world work experience in the food service industry.
Keiser University
900 South Babcock Street
Melbourne, Florida 32901
877-636-3618
The Culinary Arts and Hospitality programs at Valencia College emphasize the importance of hands-on experience both through internships and simulated commercial environments in campus such as the instructional kitchen. The curriculum is designed to prepare students for the real-world challenges of becoming chefs and restaurant managers.
Valencia College
500 W Livingston St
Orlando, FL 32801
407-582-1507
The Culinary Arts diploma program at Florida Technical College gives students a wealth of opportunities to learn and hone the skills needed for entry-level careers in food service.
Florida Technical College
12900 Challenger Parkway
Orlando, Florida 32826
855-201-4759
info@ftccollege.edu
Lake Technical College's professional Culinary Arts and Hospitality program boasts of a high placement rate at 96 percent. Graduates can expect to go on to work not only at Disney but also other well-known companies and brands in the area.
Lake Technical College
1565 Lane Park Cut-Off
Tavares, Florida 32778
352-742-6463

Non-accredited Cooking Schools in Greater Orlando
Publix Aprons Cooking School aims to provide learners with a place to practice, get inspired, and have fun while developing their culinary skills. Cooking classes at Publix covers a range of international cuisines and techniques and even occasional appearances from celebrity chefs. Cooking enthusiasts can also book private cooking classes for special occasions and events.
Publix Aprons Cooking School
7524 Dr Phillips Blvd
Orlando, FL 32819-5148
407-226-9796
Kids Cooking Connection provides fun, safe, and educational culinary classes that introduce young gourmands to the joys of cooking their own healthy and nutritional meals at home.
Kids Cooking Connection
13790 Bridgewater Crossings Boulevard, Suite 1080
Windermere, FL 34786
407-791-3346
Find A Culinary School near Ashburn With Open Eligibility Today!
Popular School Locations
---
Culinary Training
Top Schools
Majors
Degree Types
Career Information