Cooking and Culinary Schools in Pasadena Train Chefs and Pastry Chefs

Pasadena, California is a city of approximately 150,000 people located 10 miles to the northeast of downtown Los Angeles. The city is well known for hosting the annual Rose Bowl and Tournament of Roses Parade.
With its proximity to one of the larger metropolitan areas in the United States it is a culturally diverse area. Within the city there are two colleges that offer a degree in the culinary arts. The first is the Pasadena City College and the second is Le Cordon Bleu College of the Culinary Arts.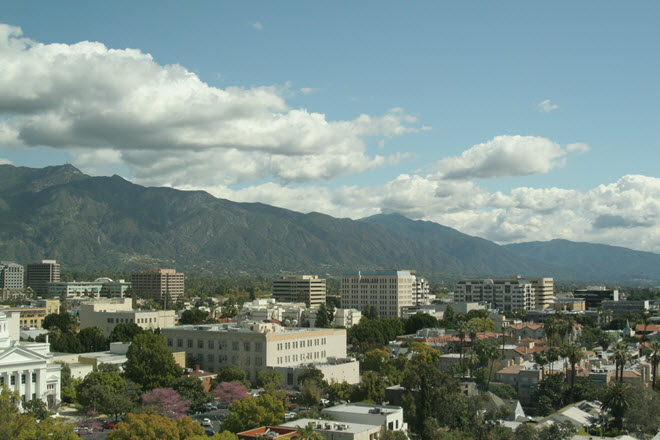 Pasadena City College – Culinary Arts Program
The Culinary Arts Program at Pasadena City College offers students a chance to learn about the various food industries. Graduates from this program will have the ability to seek employment at hotels, health care facilities, cafeterias, restaurants and in education. The program teaches individuals as cooks, bakers, as well as managerial training. The program can be completed in four three month semesters with the required 40 units. Each semester focuses on a different aspect of the food industry allowing for to students to learn all the various aspects of their chosen field of study.
Introduction to Culinary Arts/Food Services
This course focuses on learning the basics of food preparation including proper tool usage through both demonstration and hands-on experience. It also provides a history of food services and provides the students with a knowledge of safety and sanitation requirements within the food industry.
Introduction to Food Services Production
This course focuses on menu development for both breakfast and lunches and provides the student experience and information on how to garnish foods, and preparing various soups and sauces.
Quantity Cooking Techniques
This program teaches students how to cook for large groups of people as may be found within such places as cafeterias and restaurants focusing on menu development, buffet preparation, and service.
Supervision of Food Services
This course provides the student with information for management of various food establishments including a study on food purchasing and cost control.

The four courses mentioned above are the required courses for attaining a Certificate of Achievement in the Culinary Arts from the Pasadena City College. There are several other optional courses also available to the students which can allow a student to gain hands-on experience in the food services as well as introductory and advanced courses in baking and pastries as well as catering. This college does not offer an online training course in the study of the culinary arts.
Le Cordon Bleu College of the Culinary Arts -Los Angeles
The internationally reknowned Le Cordon Bleu College of the Culinary Arts -Los Angeles offers several programs for students interested in learning the various culinary arts as well as restaurant and hospitality management. Once known as the California School of the Culinary Arts it has two campuses in Hollywood and Pasadena, California and both are a short distance from downtown Los Angeles. This school was founded in 1994, however, with the history and backing of Le Cordon Bleu the expertise and training of the culinary arts is supported by more than 100 years of culinary excellence from some of the best chefs in the world. The school offers several associates programs and one bachelor program in the culinary arts which are listed and described below.
Le Cordon Bleu Culinary Arts Program
This program provides hands-on experience for students wishing to learn classical cooking techniques, different types of cuisine found in different regions of America as well as internationally, different aspects of food science, and basic concepts in baking and pastry. Students learn the skills of the culinary arts through practical application in professionally equipped kitchens and through the demonstration and tutelage of professional chefs.
Le Cordon Bleu Patisserie and Baking Program
This program provides an intensive study in the art of artisan bread making, classic European pastries, the design and creation of chocolate/sugar show pieces and fine patisserie. The program is comprehensive and practical allowing students to learn in a creative environment where professional chefs will teach students to develop their own distinct style and creativity utilizing the knowledge and experience of their teachers.
Le Cordon Bleu Hospitality & Restaurant Management Program
This program provides the student with intensive study on all aspects of restaurant management including the practical and theoretical applications of management as well as studies on wine, hospitality management law, food and beverage management, as well as the allowing the student to learn about kitchen and dining room environments.
Bachelor of Arts in Le Cordon Bleu Culinary Management Online Program
This program is available to those students who already have an associates degree in the culinary arts or hospitality and restaurant management. It offers a more advanced view into the industry and includes studies on marketing, small business development, financial management, and facility and event management. It is offered as an online course and therefore allows for the student a greater flexibility in attaining their studies while allowing an individual to advance in their chosen career..
Find A Local Culinary School Today!
Popular School Locations
---
Culinary Training
Top Schools
Majors
Degree Types
Career Information