Leading National Culinary Arts Schools

Let's face it, some culinary dreams are born out of hunger for fame and celebrity.  The TV food culture has indoctrinated viewers into new ways of thinking about the culinary arts, and while the resulting attention to food is fun, a real life look at culinary careers may not be all glamour. 
Assess the educational landscape with realistic goals in mind, and plant yourself firmly on the path that leads directly to your dream job. Celebrity chef alumni certainly don't hurt a culinary school's reputation, but they don't paint the whole picture for students seeking to enter the exciting hospitality field.
Get in touch with your inner-chef when it's time to buckle down for an education in the culinary arts.  Visualize your own dream job so that you can refine your search for schools in a way that truly speaks to your needs.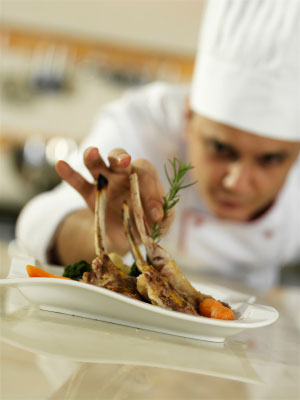 It is certainly appealing to work in an industry that offers a wide variety of career alternatives, but for would-be students the scope of the industry can be intimidating.  That's why it helps to search your soul and to do a little research when its time to start testing the waters, to identify the one right path that will get you where you want to go.
Hospitality management is a broad employment category that includes front desk managers, food and beverage directors, restaurant managers, chef/managers, and even hotel and restaurant general managers.  Similar responsibilities and the universal goal of providing quality guest experiences link the sectors, but the specific path to employment presents some options for students early on. 
Are you a hands-on foodie who can't wait to roll open your knife kit and get to work in the kitchen?  If so, then a traditional Culinary Arts education at the Associate's Degree level might be the exact program for you.  Mastering kitchen skills, classical cooking techniques, and important recipes is the name of the game in Culinary Arts degree programs. 
The hands-on curriculums are often supplemented with business and management training, but it is really all about the cooking.  Candidates for restaurant and hotel management jobs might be well-served by Hospitality Management Degrees that don't necessarily require knife skills, but if the kitchen is where you want to spend your time then zero in on some hardcore chef training.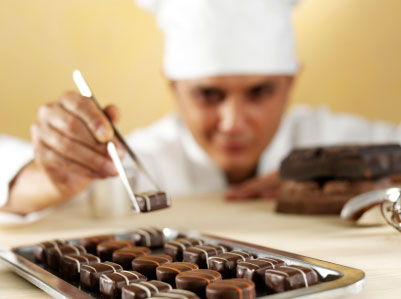 Your chef education should include a broad exposure to the various kitchen stations including grill, pantry and ala Carte preparation. Pastry and Baking is a distinct chef discipline that focuses on producing desserts and sugared creations like petit fors and chocolates.  Academically, your chef career can be intentionally launched down a pastry path if you choose an Associate's or advanced degree program that includes the pastry and baking emphasis.
Once you've pinned your aspirations, its time to find a program that's equipped to quench your culinary thirst and set you forth on a brilliant career as a chef.  Some of the factors you should be taking into consideration when sizing up culinary schools and doing side-by-side comparisons include:
Relevance of curriculum and courses. Most top chef schools have lengthy track records of dishing up relevant curriculums that train chefs in classical professional kitchen and restaurant techniques. The skills and know-how employers seek when hiring chef and pastry chef grads should be presented in a way that inspires confidence in program graduates as they enter the workforce.
Professional Chef Instructors.  The proof is in the pudding, so you'll want to study with successful and talented chefs.  The real world experience they bring back to your student kitchen provides insider access to the industry.  The nature of the culinary arts is one of constant re-education and cross-pollination of food knowledge and trends.  The more diverse your exposure to chefs working in the field, the greater pool of knowledge you have to draw from as you define your own culinary point of view.
Emphasis on hands-on and "immersion" studies. Popular and well-known school-owned and student-run restaurants, hotels and resorts put student chefs into work-study situations immediately. Do student chefs have the opportunity to work under the guidance of chef/instructors and/or guest chefs in realistic stressful kitchen environments? State of the art training kitchens provide dress rehearsals for the main event, which is real-time food prep for paying guests.
Internships.  The local food landscape is rich with learning opportunities no matter where you're going to school, so it is important to soak up as much exposure as possible with school run internship programs that get your foot in the door to the local food scene.  Making your mark as an intern is a great way to step into permanent employment.
Strong connections to the culinary community.  The hospitality industry naturally mines schools for talent, so it's important that your school have relationships with well-known restaurants and hotels that might be looking to employ you. Externships and work-study programs also help chef grads land good jobs.
Diversity of degrees and programs. Schools educate from the certificate or diploma level, all the way up to the Master's Degree level.  Culinary specialization creates the need for focused study in areas that should be present in your program. If your aspirations include a four-year degree, identify available options for advanced professional programs and for liberal arts degrees. Continuing education courses and career building programs are an attractive attribute that guide graduates' careers and keep them linked to their schools.
Education Designations
Certificate programs are focused courses of study that usually last less than a year.  Continuing education for chefs or vehicles for students who are just forming their culinary points of view, these intensive programs are a great way to master a specialty.
Associate's Degreesare based on a two-year curriculum that imparts a strong set of general education requirements like math and writing, alongside a specialized chef itinerary that hammers home the practical skills needed to succeed.  Pastry specialties are available in the Culinary Arts programs offered by many schools.
A Bachelor's might be the degree you aspire to if you are looking for management level employment in the Hospitality field.  Graduates are well schooled on the business and management practices required for budget and personnel management.  Food and Beverage directors and hotel General Managers are often educated at the baccalaureate level.
Food science, nutrition and dietetics are areas that include advanced studies at the Master's Degree level.  These experts often consult within the food industry as nutrition scientists and administer large-scale food programs at an institutional level.
Finding Top Chef Schools
Excellent programs for training chefs are dotted across the United States.  Technical and Community Colleges often put forth admirable curriculums that train cooks for all levels of kitchen employment.  Four-year degrees in Hospitality Management are becoming more and more visible on traditional university campuses.  Bottom line, education in the Culinary Arts is at your fingertips, so its up to you to grab on with your passion for the craft.
Regional education is a great resource, especially if you are a working kitchen staffer with access to a flexible local culinary program.  The connections and contacts that result from local interaction can't be underestimated, but noted national programs that specialize in the Culinary Arts also provide vast clearinghouses of information that is tapped by students worldwide.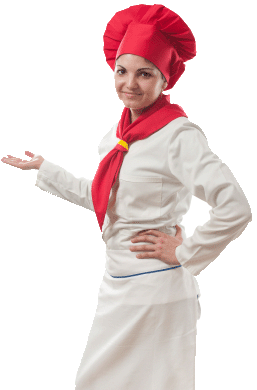 French Culinary Institute in New York – One of the most well respected chef institutions in the world has graduated several notable celebrity chefs.  Intensive instruction results in programs that are shorter in length than some others; enabling professionals to get to work faster.  Courses of study include:


Classic Culinary Arts & Classic Pastry Arts
Six Months: Train every day for a total of 600 hours.
Nine Months: The same 600 hour curriculum spread over evening and weekend classes
The Art of International Bread Baking
Day and evening programs available for the 240 hour 8 week intensive program.

Advanced Studies (partial list, constantly evolving)

Restaurant Management
Hydrocolloids
Fundamentals of Wine
Sous-Vide Intensive
Harold McGee Lecture Series

The Culinary Institute of America -  (CIA) is a private culinary institution with a main campus in Hyde Park, NY and satellite campuses in Napa Valley, CA and San Antonio, TX. The Hyde Park, NY campus offers Bachelor's and Associate's degree programs in culinary arts and baking & pastry arts with certificate programs in culinary arts and wines and beverages. The Napa Valley, CA campus hosts only the Associate's Degree programs.  Singapore provides an international presence for the school as its fourth location.   

Many of the students who attend the CIA receive some form of financial aid. Students may receive an Associate's or a Bachelor's degree in one of two tracks, culinary arts or baking & pastry arts. The faculty at CIA is highly qualified, with more chef instructors certified by the American Culinary Federation than any other college in the world. The student to faculty ratio is approximately 18-to-1.
Le Cordon Bleu Academy —Maintains about 35 locations globally and is one of the most respected cooking programs in the world.  Graduates comprise a Who's Who of stellar talent that can be seen at the top of their game on TV and in the finest food venues worldwide. Le Cordon Bleu shut down their US-based campuses, though students attending the American Intercontinental University can obtain a bachelors in business administration with an emphasis on hospitality management. Kitchen Academy also maintained two well-recognized West Coast campuses before being aquired by Le Cordon Bleu & subsequently closing.
Johnson and Wales University One of the top University programs for the Culinary Arts is offered through the prestigious Johnson & Wales University, which has its main campus in Providence, Rhode Island. This program, offered on four campuses throughout the US, has produced some of the most dynamic and notable chefs cooking in the world today. The Johnson & Wales programs stress balance between business management and the art of cooking.
New England Culinary Institute . East Coast locations are convenient to major metro areas for New Englanders who want a nationally recognized education in their own backyard.
National or online degree programs from well-established culinary schools provide one way forward for would-be chefs, or professional cooking schools can be searched by city or by state. Find out how and where you can put your passion for cooking to work building your education credentials. Learn everything you need to know about becoming an executive chef, sous chef, line chef, station chef, garde manger, or pastry chef at an excellent school.
Find A Culinary School near Ashburn With Open Eligibility Today!
Top Schools
More Popular Schools
---
Culinary Training
Majors
Degree Types
Career Information