A Pastry Chef is a Master Baker and Dessert Artist
Culinary students preparing to embark on a career in food preparation are faced with an early choice.  The hierarchy of most kitchens is based on delineation between sweet and savory specialties. 
The culinary arts encompass a wide range of disciplines that must be administered by true masters of their craft.
Early in his or her career a chef will generally declare a field of study that will guide their educational path toward the preparation of sweet or savory foods. The passion for savory or sweet is pretty clear-cut among chefs and so too are the educations for each.
It is true: many chefs become accomplished in all areas of food preparation, but by focusing on an individual discipline in the early stages of training, a chef is able to truly master the chosen aspect.  And certainly any kitchen is home to a great deal of crossover between savory and dessert applications.  So working chefs will absorb volumes of information from areas that are outside their primary areas of study.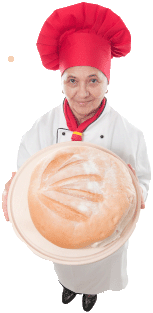 Cakes, chocolates, pies, tarts, cookies, soufflés, truffles, and other delectable creations are limited only by the creativity of the pastry chef, and have become a natural part of daily menus and celebrations.
Pastry chefs may also find a particular niche in bread baking.   Homemade morning breads and muffins are a mainstay at luxury resorts and hotel facilities.  At large properties, fully functioning bakeries are run by the pastry chefs.  Homemade yeast breads and quick breads are produced by in-house pastry shops that rival the world's finest specialty bakeries.
Front-line chefs who create savory delicacies are often recognized as key players in the culinary world, but the importance of pastry chefs should not be underestimated.  These unsung heroes of the kitchen are often responsible for the cold food preparation area as well as the pastry shop. Some cold food offerings fall under their domain alongside petit fors and other delicate dessert creations.
Job Description for a Pastry Chef
In a formal professional kitchen managed according to the French brigade system, a pastry chef or baker is one of a number of station chefs, sometimes called line cooks. But the job of pastry chef, patisserie, is a very important one.
In addition to preparing particular desserts, a pastry chef may also bake a variety of breads, and even be responsible for developing a comprehensive dessert menu in concert with the executive chef, whose job it would be to mastermind the overall menu.
An expertly trained pastry chef brings a great deal to the relationship between senior kitchen staff.  The head chef and sous chefs are charged with the day to day operation of the kitchen.  Depending on the size of the facility, there can be other senior staffers who are in charge of particular food preparation areas. 
Whatever the size of the kitchen, you can be sure that a pastry chef plays a prominent role in the development and execution of the menu. 
A good chef relies on the specialized training of his or her staff to propel the restaurant to its full potential.  The role of the pastry chef is no exception.  By consulting with a proficient pastry chef who has been trained in the nuances of preparing sweet foods, a head chef can precisely pair a variety of dessert creations with his or her main menu offerings.
General requirements and duties of a pastry chef include:

Responsible for creation of baked goods and desserts applicable to the restaurant menu.
Able to prepare a wide variety of desserts and bread items from scratch.
May be required to train or supervise others.
May be required to assume the role of supervisor in his or her absence.
Responsible for inventory and cost control.
Responsible for recipe creation and menu innovation.
Responsible for inventory and cost control.
Responsible for recipe creation and menu innovation.
Ability to work in a team-driven environment, take direction, offer direction and assist with problem solving.
Scheduling staff
Conducting food tastings for waitstaff and potential clients.
The culinary field is an environment in which learning never ceases.  Bright stars in the field are often gifted with extraordinary innate abilities, but most chef credibility is earned during the practical application of the craft. 
Education and training are extremely important components of a foundation that is conducive to ongoing learning.  The hierarchy of the kitchen is clear, but hard work and creativity are rewarded. 
Most new culinary school grads may meet a few of the requirements noted above, but should expect to be doing some entry-level work until they have proven themselves.
Salary and Career Outlook for Bakers
The BLS Occupational Outlook Handbook predicts 6% employment growth for bakers in the next decade.
| Bakers | Quick Facts |
| --- | --- |
| 2018 Median Pay | $26,520 per year / $12.75 per hour |
| Typical Entry-Level Education | No formal educational credentia |
| Work Experience in a Related Occupation | None |
| On-the-job Training | Long-term on-the-job training |
| 2018 Numer of Jobs | 191,100 |
| 2018-2028 Job Growth Outlook | 6% - average |
| 2018 - 2028 Employment Change | 11,100 |
Careers for Pastry Chefs
Pastry chefs work in a diverse array of kitchen and culinary environments including small and large standalone restaurants, bistros, hotels, convention centers, resorts and spas, cruises, casinos, and as personal chefs. A select few top performers even find employment at the White House.
Keep in mind that when looking for a pastry chef job you could stumble on a few that require quite different levels of experience. The number and scope of positions available often relates to the size of the kitchen.
In large convention and resort centers there are often many kitchens on a single property. It is not uncommon for the pastry shop to be run from an independent kitchen. When the bakery stands alone, the staff is structured in the same fashion as any other kitchen. An executive pastry chef is assisted by a sous chef-pastry in meeting the responsibilities of day to day operations.
Smaller kitchens might not be staffed with multiple managers, but a pastry chef graduate should be prepared to see a variety of positions, depending on the property. Common related positions in an active kitchen might include:
Executive Pastry Chef
Sous Chef- Pastry
Pastry Chef
Notable Pastry Chefs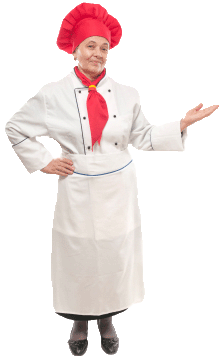 Elizabeth Faulkner – Ms. Faulkner is one of the hottest names in the pastry game in 2011.  She has been featured on multiple televised cooking programs, and was a recent finalist on the Next Iron Chef.  Her early education was in the fine arts, which translated well to her career as a culinary artist.  She has operated a bakery and restaurant since 1997, which has successfully transitioned from a stand-alone bakery to a well-rounded culinary landmark.  Her pastry creations have become known for the high level of creative artistry that they incorporate.
Michel Roux – Author and twenty-year pastry specialist who offers over one hundred of his delectable recipes in his book called Pastry: Savory and Sweet
Jacques Torres – Operates Jacques Torres Chocolates in New York City.  He is also Dean of Pastry Arts at the French Culinary Institute in New York City.
Salaries for Bakers and Pastry Chefs
Salaries in the culinary world for chefs and pastry chefs are very difficult to pinpoint. Many factors figure into the salary you could earn including:
Type of restaurant or facility in which you may work, for example an upscale casino restaurant in Las Vegas might offer between $50,000 and $70,000 to a management level pastry chef.
Region of the country and metro area.
Your experience in the field and your area of expertise.
Your reputation.
Your education.
Anticipate average pastry chef salaries to fall between $30,000 and $50,000 * depending upon the above variables.
*source, Payscale.com
Find A Culinary School near Ashburn With Open Eligibility Today!
Types of Chefs
---
Culinary Training
Top Schools
Majors
Degree Types
Career Information