Best Cooking Schools in Arlington

Arlington is conveniently located just outside the bustle of Washington, D.C., which arguably makes it a very good spot to pursue your cooking career. After all, this is the country's capitol area, the big hub of economy and politics. Not only is it heavily trafficked by U.S. tourists, but visitors from all over the world come to the Arlington and DC area. The addition of top-level diplomats and dignitaries that live and work in this exciting metro area means many top-notch hotels, restaurants and convention centers must also be maintained all with food service needs.
The D.C. area is a hot-destination for chefs and cooks of all kinds. Good news is: even when the economy goes south the food industry remains sound and even vital.
Diversity also is key in the food scene. The Arlington and D.C. area has it all: new American, steak and seafood, Asian fusion, fine Italian, French, Greek, and Indian.
Choosing a Culinary School in Arlington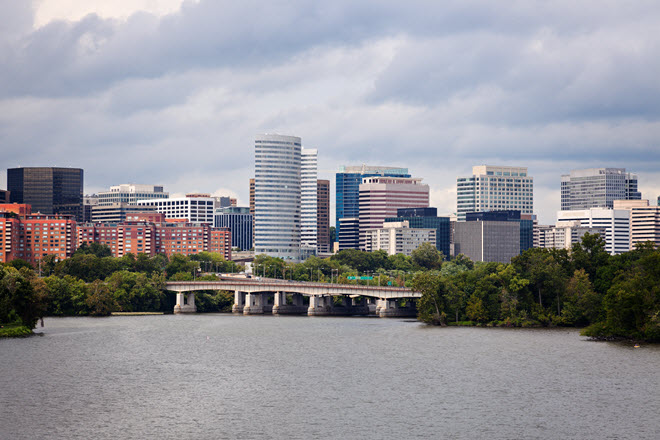 Think about it: some of the biggest conventions and most traveled sights exist in the D.C. and Arlington area. And new restaurants are on the uptake.
Compare culinary schools for the following factors before you make a decision:
What types of degrees does it offer?
Can I get career placement assistance?
Does the school offer scholarships or financial aid?
How long does the program take from start to finish?
Do I have the opportunity to practice in a real kitchen or engage in internships/apprenticeships?
Find out how you can get that chef's uniform on and take your place in a student kitchen in Arlington.
Local Community Schools
Covers the historical perspective of the cooking and hospitality industry. Includes career paths and opportunities for culinarians, culinary professionalism, people skills, motivational and organizational skills.
Virginia Community College
300 Arboretum Place, Suite 200
Richmond, VA 23236
(804) 819-4901
info@vccs.edu
The Culinary Arts seeks to prepare students for the evolving demands of the hospitality and culinary arts professions, by providing them with a framework for the lifelong learning required for career advancement. Their faculty bring their students the world of hospitality from a global perspective. The Stratford University Culinary Arts Degree empowers students with the hands-on skills to realize tangible improvements in craft and career, alike.
Stratford University
3201 Jermantown Road
Fairfax, VA (703) 721-4126
Prince George's Community College
The Culinary Arts Center provides three specialized kitchen labs and a spacious community kitchen where students learn to cook and serve what they make. Professional chefs, home cooks, and foodies are welcome to try any of their classes.
Prince George's Community College
301 Largo Road
Largo, MD 20774
301-546-7422
enrollmentservices@pgcc.edu
The Professional Culinary and Pastry Arts Programs and administrative offices are at their Gaithersburg campus. They also offer recreational cooking classes at L'Academie Kitchen, just steps from the metro in Bethesda, MD.
L'Academie de Cuisine
16006 Industrial Drive
Gaithersburg, MD 20877
301-670-8670
admissions@lacademie.com
Other Local Culinary-related Training Programs
Offers cooking instruction to enthusiasts of all skill levels, whether you wish to learn basic techniques or more intensive culinary skills. Their beautiful state-of-the-art kitchens are equipped for the optimal experience in cooking and learning, with sleek commercial equipment and flat-screen televisions for ease of viewing.
CulinAerie
1131 14th Street NW
Washington, DC 20005
(202) 587-5674
info@CulinAerie.com
Find A Local Culinary School Today!
Popular School Locations
---
Culinary Training
Top Schools
Majors
Degree Types
Career Information