Phoenix Culinary Arts Schools: Cooking Careers

Phoenix is a bustling southwestern city with strong growth in tech and medical/healthcare sectors. Add more and more sophisticated businesses and you have increasing demands for great food and the well-trained chefs to prepare it. But with the increase in business and industry a region will also gain ground in hospitality, primarily hotels, resorts and convention centers, all of which must have crews of chefs and cooks able to cook for an elite few or for an army at a moment's notice.
Explore the various cooking schools in the area. You'll find a few of the leading programs in the country, as well as a couple of local programs that focus more on cooking for the serious enthusiast versus college-bound pro chef. Keep in mind the various jobs in Phoenix you could be working in when you graduate: restaurant chef or cook, resort or convention center chef or line cook, hospital and medical center cook, or food and beverage management.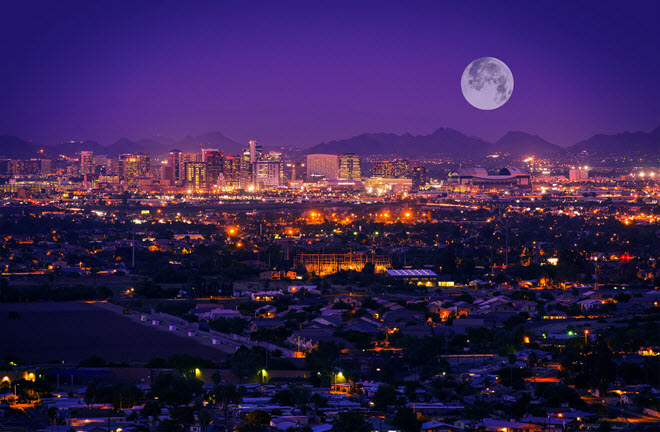 Check out the leading culinary schools in your area
Scottsdale Culinary Institute
Wealthy Scottsdale is located just outside metro Phoenix and is home to the Scottsdale Culinary Institute. The curriculum is based on the Le Cordon Bleu program in France, one of the most well-respected culinary learning programs in the world. Courses are designed to immerse you in the world of food, restaurants and hospitality industries and prepare you to meet the demands in the 21st century. Work alongside master chefs where you learn the fundamentals of classic French cuisine, traditional American dishes and the keys to many international cuisines and flavors. Earn an Associates degree in Le Cordon Bleu Culinary Arts, Patisserie and Baking, or Hospitality and Restaurant Management. Cap your 12-month program with a final 3 month stint in a hand's on externship in a real working restaurant.
The International Culinary School at the Art Institute of Phoenix
This popular culinary arts program has locations across the U.S. and graduates master chefs every year. Earn Associates degrees in Culinary Arts or Baking and Pastry Arts, or a Bachelors degree in Culinary Management. Programs range from 21 to 36 months for full-time students, but may be completed on a part-time basis. Curriculum is designed to give you all the skills you need to find an entry-level or mid-level job in a restaurant, institution or resort and move up from there. But you get intensive training in international cuisines, food preparation and kitchen tool handling, cost management, marketing and advertising and learning the basics of a few other business skills.
Find A Local Culinary School Today!
Popular School Locations
---
Culinary Training
Top Schools
Majors
Degree Types
Career Information