Where are the Best Culinary Arts Programs in Miami?

Miami is one big fusion. And the food is amazing. If you love to cook and you imagine yourself busting out with some edgy Latin-Cuban-American-Southern-Contemporary dish, Miami may just be the city in which to make that happen. Get cooking in South Beach.
Leading culinary schools like Le Cordon Bleu and Johnson and Wales are indicative of a rich food culture. Programs like these are not for hobby bakers and cooks, but for serious students of cuisine. When you want to know how to really chop with a set of Wusthof culinary knives you go to one of these top schools and cut your teeth in a real pro kitchen alongside real working chefs. And then you go and get yourself a real job—could be as dishwasher in a trendy South Beach kitchen- jobs that today's master chefs count among their first. And if you're real about cheffing in Miami then you'll do the time.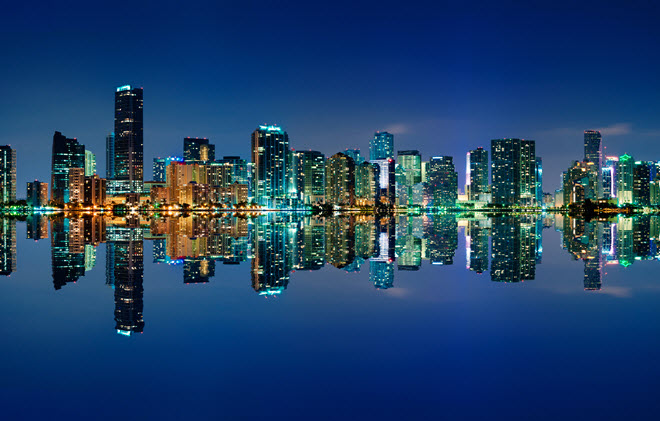 Before you make a choice on Miami culinary school check out the degrees available and the time you'll invest. If you're a career changer you'll need a school that offers evening and weekend courses, and you'll find most do because many chefs come to the career off another, before they realize they just love cooking too much to do anything else. Check out the faculty and the career assistance. Ultimate goal is the job you'll get after graduation and it's to your advantage to have a school that has community connections with local restaurants, job needs, and can also provide the necessary resume and interviewing tools you'll need to leverage a job.
Le Cordon Bleu College of Culinary Arts in Miami
Le Cordon Bleu is the same curriculum followed by the famous French Le Cordon Bleu Academy. This is intensive classic French instruction in the framework of an American culinary school. You are immersed in French technique then traditional American plus a generous dollop of international cuisine. Technique and ingredients are emphasized and you bring the creativity and passion. Whether you focus on savory or sweet you get solid professional world-class cooking know-how. Choose from degree programs in the following: Associate of Science in Le Cordon Bleu Culinary Arts or Diploma in Le Cordon Bleu Patisserie and Baking.
Johnson and Wales University
Here is a liberal arts culinary education unlike any other. J&W has been guiding students passionate about cooking for decades and teaching them supplemental skills they will need once in the professional culinary arena. Choose JWU and expect to carve out time for education. This intensive college provides instruction in culinary arts, pastry arts, and hotel and restaurant management. Degrees include: Associates in Baking and Pastry Arts, or Associates in Culinary Arts; and Bachelors in Baking and Pastry and Food Service Management, or Bachelors in Culinary Arts and Food Service Management.
Find A Local Culinary School Today!
Popular School Locations
---
Culinary Training
Top Schools
Majors
Degree Types
Career Information