Cooking and Culinary Schools in Scottsdale Train Chefs and Pastry Chefs
Scottsdale, Arizona, offers students great choices when it comes to culinary schools and there is something available for people who would like to attend one recreational class a week as well as those who would like to make the culinary arts their life's work.

The Arizona Culinary Institute and the Le Cordon Bleu College of Culinary Arts are the two major culinary arts schools in Scottsdale and students will have a hard time choosing between the two. Each have their own advantages as demonstrated by their teaching styles, academic programs and five-star facilities and students should thoroughly review both schools before deciding which one they would like to attend. The information listed below is merely a summary of what these schools have to offer.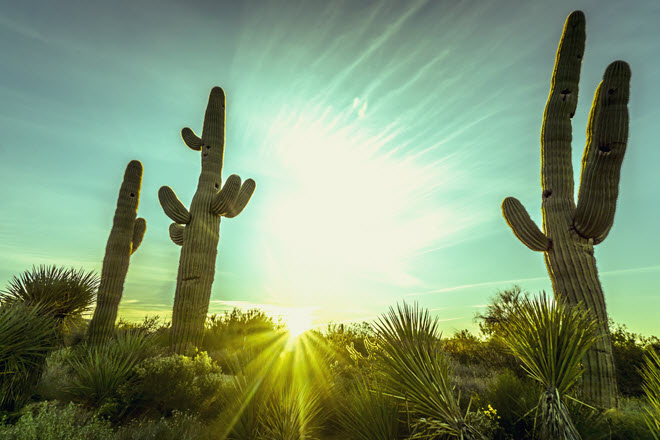 Local Community Schools
The Arizona Culinary Institute's program is designed for efficiency. It is an 8-month diploma program that utilizes small groups and personalized instruction from experienced instructors. The school focuses on hands-on practice, which comprises nearly 80 percent of its class activities. It offers affordable eight-month diploma and nine-week certificate programs and boasts of a 90 percent job placement rate.
Arizona Culinary Institute
10585 North 114th St.
Suite 401
Scottsdale, AZ 85259
866-294-2433
The Culinary Arts Block Program at Scottsdale Community College forcuses on teach students the ins and outs of casual and upscale cuisine. Students work rotating shifts through all areas of food preparation in house at the lunch and dinner service at the on-campus restaurants. It offers both an associates degree and a certificate of completion in Culinary Arts.
Scottsdale Community College
9000 East Chaparral Road,
Scottsdale, AZ 85256-2626
480-423-6000
Estrella Mountain Community College
Estrella Mountain Community College's Culinary program comprises several certificates and associates degrees focusing on different aspects of the food service industry. Students practice at the on-campus restaurant Regions. The Culinary Institute at the college also provides assistance to students in the Culinary Program through educational networks, scholarships, internships, and a multitude of other professional opportunities.
Estrella Mountain Community College
000 North Dysart Road
Avondale, AZ 85392
623-935-8000

Non-accredited Cooking Schools in Scottsdale

Sweet Basil Gourmetware & Cooking School
Besides being one of the leading gourmet cooking stores and market cafes in the city, Sweet Basil offers recreational cooking classes for culinary enthusiasts of all ages. Their hands-on classes provide learners with a fun and comfortable learning environment and expert guidance from professional chefs.
Sweet Basil Gourmetware & Cooking School
10749 N. Scottsdale Rd., #101
Scottsdale, Arizona 85260
480-596-5628
Classic Cooking Academy is among the most popular cooking schools in metropolitan Arizona. It offers both serious lessons through its practical and pastry lesson series and more casual single cooking classes. The academy offers cooking classes for private and professional groups.

Classic Cooking
10411 E. McDowell Mountain Ranch Road
Scottsdale, AZ 85255
480-502-0177
info@ccacademy.edu
Phoenix BBQ and Grilling School
The Phoenix BBQ and Grilling School has helped many food enthusiasts make significant improvements to their outdoor cooking experience since 1998. It offers weekend classes on the finer points of grilling, smoking, and outdoor deep fat frying from late October through mid-May.
Phoenix BBQ and Grilling School
100 W Hoover #3,
Mesa, AZ 85210
480-285-7661
Find A Local Culinary School With Open Eligibility Today!
Popular School Locations
---
Culinary Training
Top Schools
Majors
Degree Types
Career Information