Cooking and Culinary Schools in Scottsdale Train Chefs and Pastry Chefs

Scottsdale, Arizona, offers students great choices when it comes to culinary schools and there is something available for people who would like to attend one recreational class a week as well as those who would like to make the culinary arts their life's work.

The Arizona Culinary Institute and the Le Cordon Bleu College of Culinary Arts are the two major culinary arts schools in Scottsdale and students will have a hard time choosing between the two. Each have their own advantages as demonstrated by their teaching styles, academic programs and five-star facilities and students should thoroughly review both schools before deciding which one they would like to attend. The information listed below is merely a summary of what these schools have to offer.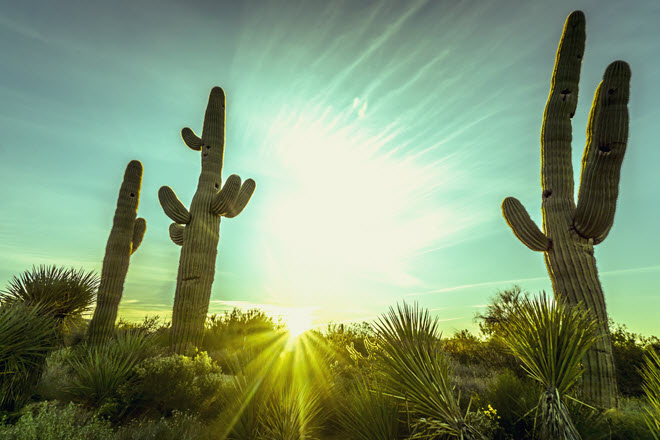 Local Community Schools
Located in Scottsdale, in the Northeast Phoenix Valley, the Arizona Culinary Institute's program is made to be efficient. The culinary school experience is designed to make good use of your time and resources in an 8 month diploma program. Their philosophy is simple: students learn best in small groups, receiving personal attention from seasoned instructors. And with ongoing events and happenings, they've built a real community of people passionate about cooking. With a variety of financial aid options available, they encourage prospective students to take a tour and apply to join them at the Arizona Culinary Institute.
Arizona Culinary Institute
10585 North 114th St.
Suite 401
Scottsdale, AZ 85259
866-294-2433
The Culinary Arts Block Program is designed to train students who wish to become culinary industry professionals for diverse food service operations. The program focuses on the preparation of casual and upscale cuisine for a variety of services, including full-service, buffet, banquet, and a la carte. Students rotate through all areas of food preparation and apply their knowledge and skills during lunch and dinner service aimed at their contemporary continental on- campus restaurants.
Scottsdale Community College
9000 East Chaparral Road,
Scottsdale, AZ 85256-2626
480-423-6000
Estrella Mountain Community College
The Culinary program at EMCC provides students with the creative and technical skills leading to a rewarding career in food service. EMCC offers several certificates and an associates focusing on different aspects of the art. Successful students will receive an Associate in Applied Science (AAS) in Culinary Studies or a Certificate of Completion in Baking and Pastry, Culinary Principles or Culinary Studies.

Classes are taught by instructors who have worked within the industry, using the latest tools and trends, sharing their personal knowledge and experience to prepare you to work in this very diverse field that blends creativity and cuisine.
Estrella Mountain Community College
000 North Dysart Road
Avondale, AZ 85392
623-935-8000

Non-accredited Cooking Schools in Scottsdale

Sweet Basil Gourmetware & Cooking School
Sweet Basil Cooking School started out small in 1993. They've grown since then, but the focus is still the same: offer mostly hands-on recreational cooking classes that are both fun and informative in a comfortable, relaxed atmosphere. Their professionally trained chefs with lots of cooking experience and also great teachers who not have the ability to teach cooking but enjoy doing so.
Sweet Basil Gourmetware & Cooking School
10749 N. Scottsdale Rd., #101
Scottsdale, Arizona 85260
480-596-5628
After 10 years of operation, Classic Cooking Academy has become one of the most popular cooking schools in metropolitan Arizona.

Their professionally trained instructors will guide you through your experience and there are multiple options to choose from. Their Practical or Pastry Series is for the serious in mind or attend one of their single cooking classes that were designed to balance hands-on learning and fun. Private and professional groups may also reserve their own cooking classes.
Classic Cooking
10411 E. McDowell Mountain Ranch Road
Scottsdale, AZ 85255
480-502-0177
info@ccacademy.edu
Phoenix BBQ and Grilling School
Teaching people how to improve on their outdoor cooking experience. Classes are most every Friday, Saturday, and Sunday from late October to mid-May. Take a 6 hour class and learn BBQ magic ~ become the person on your block that is the expert when it comes to BBQ.
Phoenix BBQ and Grilling School
100 W Hoover #3,
Mesa, AZ 85210
480-285-7661
Find A Local Culinary School Today!
Popular School Locations
---
Culinary Training
Top Schools
Majors
Degree Types
Career Information