Cooking and Culinary Schools in Scottsdale Train Chefs and Pastry Chefs

Scottsdale, Arizona, offers students great choices when it comes to culinary schools and there is something available for people who would like to attend one recreational class a week as well as those who would like to make the culinary arts their life's work.

The Arizona Culinary Institute and the Le Cordon Bleu College of Culinary Arts are the two major culinary arts schools in Scottsdale and students will have a hard time choosing between the two. Each have their own advantages as demonstrated by their teaching styles, academic programs and five-star facilities and students should thoroughly review both schools before deciding which one they would like to attend. The information listed below is merely a summary of what these schools have to offer.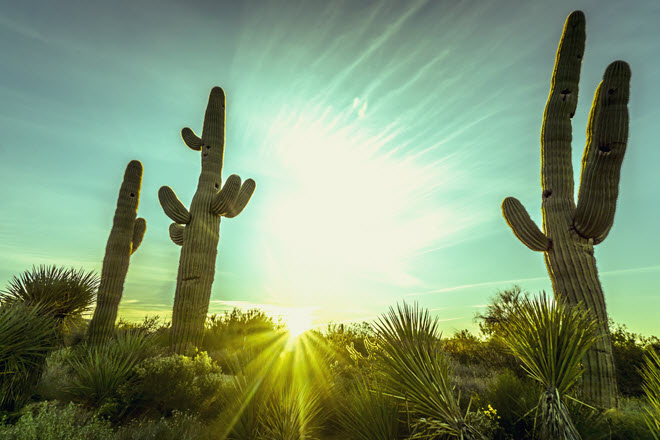 The Arizona Culinary Institute (ACI)
The ACI is one of the premier culinary schools in America today and offers students use of an unprecedented five state-of-the-art kitchens, a library, several classrooms as well as the student-managed du Jour teaching restaurant. ACI believes in the personal touch and so offers smaller classes where students can benefit from close contact with their instructors.

Students attend ACI in order to complete what is known as "The ACI Program", which consists of its Diploma in Culinary Arts, Baking and Restaurant Management. Diploma courses are also supplemented by special once-off classes which are known as "Events", where students can learn advanced techniques or styles of cooking not covered in their basic courses.

The ACI 18,000sq.ft. campus is situated at 10585 North 114th Street, Scottsdale, AZ 85259 (tel: 866-294-CHEF and website: http://www.azculinary.com/index.php) and those interested in learning more about the programs that they have to offer should not hesitate to contact them directly. Due to the extremely practical nature of their classes, however, none of them are available online.
Programs offered by the Arizona Culinary Institute
Special "Events"
Both ACI alumni and current students can attend these exciting evening classes, which cover subjects like:
Holiday baking and turkey preparation;

Advanced vegetable cookery;

Advanced cake decorating; and

Sushi class.
Diploma in Culinary Arts, Baking and Restaurant Management
This program is divided into nine different blocks of instruction, which, together, cover preparation of everything imaginable from artichokes to zucchini with restaurant management and an internship included for good measure. The exact course content includes:
Block 1 - Basic Culinary Arts I
Block 2 - Basic Culinary Arts II
Block 3 - Saucier and Meat Fabrication
Block 4 - Basic Baking
Block 5 - Management, Wines and Spirits
Block 6 - Nutrition
Block 7 - Advanced Baking, Pastry and Showpieces
Block 8 - Restaurant Operations
Block 9 - Paid Internship (at a restaurant or other culinary location)
All classes are a mixture of the theoretical and the practical and students will even be taught basic Culinary French vocabulary and phrases.
Le Cordon Bleu College of Culinary Arts
Established over twenty years ago, the Le Cordon Bleu Colleges of Culinary Arts are among the most prestigious cooking and hospitality schools in America and teach an innovative blend of time-honored French and modern American cuisine. The Cordon Bleu style of cooking originated in Paris in the late 19th century and achieved worldwide fame a short time later and the two Le Cordon Bleu schools in Scottsdale carry on that proud tradition today.

The Camelback campus is situated in Scottsdale's Phoenix Metropolitan area and features several classrooms and kitchens as well as the Library and Resource Center and the student-run restaurant, L'Ecole. The Sky Bridge location is a satellite campus found in Old Town Scottsdale and features kitchens, classrooms, the school's administration offices and the student-run L'Academie restaurant.

The Scottsdale colleges offer certificate and degree programs in culinary arts and management, restaurant management and hospitality as well as patisserie and baking. Further information concerning these programs can be obtained from the Camelback Campus at 8100 East Camelback Road, Suite 1001, Scottsdale, AZ (tel: 1-888-557-4222 and website: http://www.chefs.edu/scottsdale/). None of these programs are, however, as yet available online.
Certificate and Degree Programs offered by Le Cordon Bleu College of Culinary Arts
Certificate in Culinary Arts

Associate of Occupational Studies in Culinary Arts

Bachelor of Arts in Culinary Management
A culinary arts program at Le Cordon Bleu teaches students the basic skills that they will need to function as an entry level chef. The principles of food identification and preparation, the history of the culinary arts and how to stock and manage a kitchen are all taught as part of all programs. The associate degree will also include training in the marketing and interpersonal communication styles essential to the cooking industry and the bachelor's will include instruction in subjects such as team dynamics, management principles, contemporary catering issues, front-of-the-house operations and food and wine operations.
Certificate in Patisserie and Baking
Associate of Occupational Studies in Patisserie and Baking
The patisserie and baking programs provide students with both theoretical knowledge and practical experience in the fields of bakery and pastry preparation. Centerpieces, international desserts and plated creations are all on the menu and the associate degree students will also learn cake decoration and the skill of creating dessert showpiece displays.

Associate of Occupational Studies in Hospitality and Restaurant Management
This degree concentrates on the day to day activities required to run a successful restaurant and kitchen and, here, students will gain plenty of experience in the two teaching restaurants as well as acquire a sound theoretical knowledge of all restaurant-related concepts.
Conclusion
Those students who wish to pursue the culinary arts on a full-time basis in Scottsdale get to choose between two first-rate schools.
There are, furthermore, several opportunities for those who wish to study cooking on a less formal level and these include the courses offered by such schools as:
Andyfood Culinary Studio, which features demonstrations, hands-on classes and tasting sessions (website: http://andyfood.com/); and

Classic Cooking Academy, which specializes in the cooking class as a team building exercise and also offers full time classes in such specialty areas as Native American cooking (website: http://www.classiccooking.net/Main15/).
Find A Local Culinary School Today!
Popular School Locations
---
Culinary Training
Top Schools
Majors
Degree Types
Career Information