Washington, DC Cooking Schools for Student Chefs and Cooks
The DC area is about as diverse an area as you can get in the country. Here are diplomats from all over the world and top-level dignitaries. The nation's number one Executive Chef commandeers the White House kitchen. And in D.C. there is as much an emphasis on hospitality professionals as there is on chefs. The city, due to its huge visitor population, relies on scores of excellent hotels, each with a fine restaurant and dozens of chefs, line cooks and food prep assistants.
Unlike a few other regions of the country the food service and hospitality industries in DC are not slowed in periods of recession. Politicians continue their daily grinds and visiting dignitaries and diplomats are still in town. Celebrities also frequent the area. Demand for good food continues unabated in DC.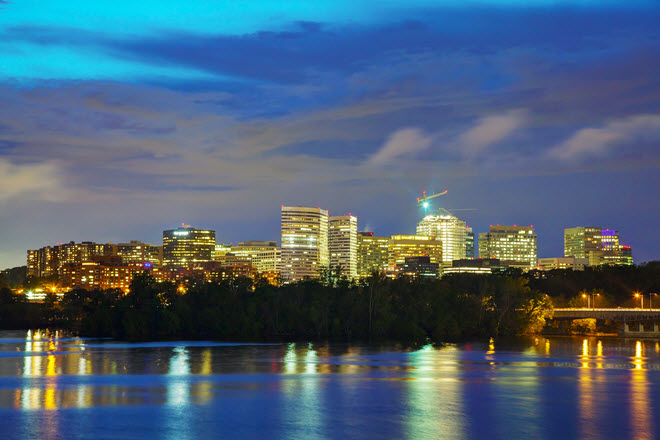 A few award-winning celebrity chef-owners have well-established restaurants in D.C., including Todd Gray's Equinox and Jeffrey Buben's Vidalia and Bis restaurants.
Growing a Culinary Career in DC
Find out what career opportunities are available to you when your passion for food goes beyond simple enjoyment to the creation of amazing dishes and the drive to cook no matter what. The culinary industry, despite economic hard times elsewhere, continues its uphill climb. The advent of food television has made it possible to recreate the image of a chef, even cast it as a competition that pits wit, skill, and physical endurance—witness the popular Iron Chef programs.
If you imagine yourself the next Iron Chef then find out what it takes to study for a degree in the culinary arts at one of DC's popular schools.
Local Community Schools
The Virginia Community College system offers several culinary arts programs spread out across its many colleges. The school at Reynolds Community College, for instance, offers a comprehensive program spread out over three specializations. The curriculum the system offers develops and polishes the skills students would need to seize career opportunities throughout the food service industry. Northern Virginia Community College, meanwhile, offers a Culinary Arts certificate program.
Virginia Community College System Head Office
300 Arboretum Place, Suite 200 Richmond, VA 23236
(804) 819-4901
info@vccs.edu
The Straford School of Culinary Arts aims to equip students with the skills, experience, and knowledge they need to take on the changing demands of the culinary arts professions. Students can enroll at the advanced diploma and associate degrees at different periods of the school year.
Virginia Community College
3201 Jermantown Road
Fairfax, VA
(703) 721-4126
Prince George's Community College
The Culinary Arts Center at Prince George's Community College gives students access to a spacious community kitchen and three specialist kithcen labs toprovides three specialized kitchen labs. The school's Culinary Arts program prepares learners to meet the professional demands of the modern food service industry and covers a comprehensive set of skills from cooking to management and sanitation.
Prince George's Community College
301 Largo Road Largo, MD 20774
301-546-7422
enrollmentservices@pgcc.edu

Non-accredited Cooking Schools in the Washington Metropolitan Area

As the foremost cooking school in the capital, CulinAerie offers lessons for food lovers across several skill levels. The school offers state-of-the-art kitchens and seasoned instructors with at least 15 years of experience behind them. Classes introduce learners to a broad assortment of dishes from a range of culinary traditions.
CulinAerie 1131 14th Street NW
Washington, DC 20005
(202) 587-5674
info@CulinAerie.com
ACF Accredited Programs
Certificate & Job Training Programs
Potomac Job Corps Center
1 Dc Village Ln SW
Att: Finance Department
Washington, DC 20032-5206
Phone: (202) 373-3095
Contact: Paula Lesko - lesko.paula@jobcorps.org
Find A Culinary School near Ashburn With Open Eligibility Today!
Popular School Locations
---
Culinary Training
Top Schools
Majors
Degree Types
Career Information