Washington, DC Cooking Schools for Student Chefs and Cooks

The DC area is about as diverse an area as you can get in the country. Here are diplomats from all over the world and top-level dignitaries. The nation's number one Executive Chef commandeers the White House kitchen. And in D.C. there is as much an emphasis on hospitality professionals as there is on chefs. The city, due to its huge visitor population, relies on scores of excellent hotels, each with a fine restaurant and dozens of chefs, line cooks and food prep assistants.
Unlike a few other regions of the country the food service and hospitality industries in DC are not slowed in periods of recession. Politicians continue their daily grinds and visiting dignitaries and diplomats are still in town. Celebrities also frequent the area. Demand for good food continues unabated in DC.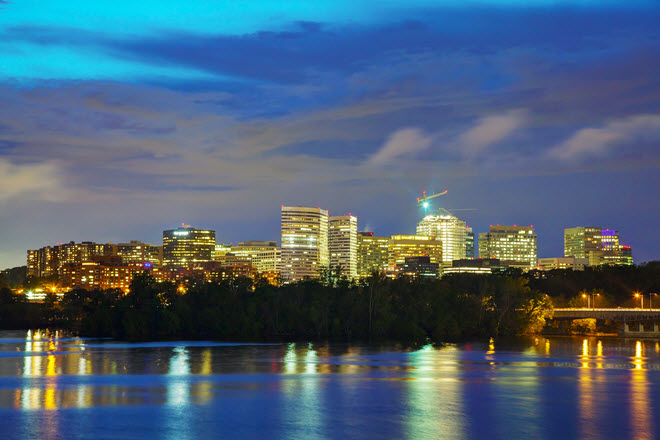 A few award-winning celebrity chef-owners have well-established restaurants in D.C., including Todd Gray's Equinox and Jeffrey Buben's Vidalia and Bis restaurants.
Growing a Culinary Career in DC
Find out what career opportunities are available to you when your passion for food goes beyond simple enjoyment to the creation of amazing dishes and the drive to cook no matter what. The culinary industry, despite economic hard times elsewhere, continues its uphill climb. The advent of food television has made it possible to recreate the image of a chef, even cast it as a competition that pits wit, skill, and physical endurance—witness the popular Iron Chef programs.
If you imagine yourself the next Iron Chef then find out what it takes to study for a degree in the culinary arts at one of DC's popular schools.
International Culinary School at the Art Institute of Washington, DC
This excellent program is just one of 30 locations dotted across the U.S. Here you study alongside master chefs and other budding chefs and industry professionals. This location is conveniently located in Arlington, just minutes from downtown D.C. Learn all the skills you need to fuel your passion for cooking as well as what you need to run a successful culinary business, manage a kitchen or even just control food and beverage costs. Earn an Associate of Arts or Bachelor of Science in Culinary Arts; Wine, Spirits and Beverage Management; Culinary Skills, or Baking and Pastry.
Find A Local Culinary School Today!
Popular School Locations
---
Culinary Training
Top Schools
Majors
Degree Types
Career Information