Los Angeles Culinary Schools Turn Out Top Chefs

Los Angeles is home to some of the most diverse cooking schools in the country. Hollywood, celebrity, tourism, and a rich cultural fabric are all factors that drive the food industry in L.A.
Hollywood is a Mecca for budding movie stars, but it is the same for new and experienced chefs. This huge metro area has needs for master chefs, apprentices, specialty cooks and a corps of private chefs in a market that boasts an elite population of celebrities and wealthy business owners and entertainment moguls.
With busy Hollywood as a backdrop explore the various cuisines and cooking schools available in the area. You'll have the opportunity to train as a chef or cook among some of the most celebrated chefs in America and in famous L.A. kitchens.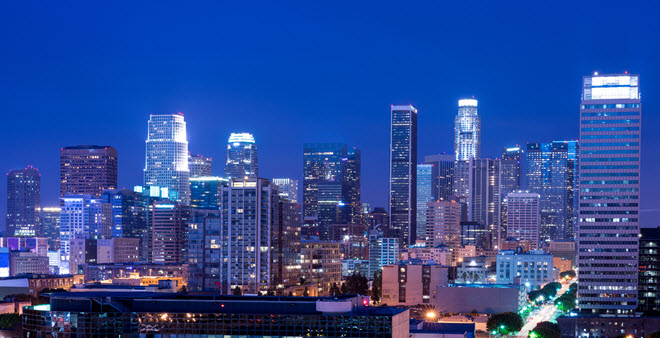 International Culinary School at the Art Institute of California – Los Angeles
The Art Institutes deliver one of the most popular culinary school programs in the country. Master chefs number among the alumni. The L.A. program offers Associate degrees in Culinary Arts and Baking and Pastry. This culinary program immerses students in international cooking methods, global flavors and combinations, as well as skill-building necessary for managing a busy kitchen and developing unique and innovative menus. You'll work at student restaurants, study with master chefs and have the opportunity to hone your skills during externships at L.A. restaurants.
Sushi Chef Institute
This is just one of a handful of sushi academies that specialize in training professional sushi chefs as well as enthusiasts. The American love affair with sushi began in California and here is where you should study this highly refined cooking skill. Sushi is as much about food and flavor as it is discipline and art. Sushi chefs are a dime a dozen, so set your sights higher with the skills and techniques necessary to establish yourself as an elite and master sushi chef. Learn to use the Japanese knives and tools needed for traditional sushi preparation and the fundamental sushi rolls that form the foundation for sushi. Cooking methods and other Japanese cooking techniques are required for budding chefs. Programs include Professional I and II for new chefs, and Advanced and Expert curriculums for experienced sushi chefs.
Epicurean School of Culinary Arts
Pursue cooking as a pro or as a home enthusiast. If you're eager to become a master chef this school divvies up its programs into Professional Chef I and II or Professional Baking Chef I, II, and III. Learn in courses that teach you how to work with seafood, meats, sauces and breads. Techniques include classic French and traditional American.
Various cities in Los Angeles county offer a diverse range of culinary programs which may be a bit closer to home. For example, Long Beach's Chef Tech offers chef & baking courses, as well as cooking camps for kids.
Find A Local Culinary School Today!
Popular School Locations
---
Culinary Training
Top Schools
Majors
Degree Types
Career Information