Best Orange County Culinary Arts Schools: Cook Laguna Beach Style

Future chefs: here in the OC lives "the good life." Along with that is a dynamic dining scene fueled by the visionary culinary skills of new and established chefs. Would you expect anything less?
Orange County is sandwiched between Los Angeles and San Diego and bordered by the Pacific Ocean. The area's rep is wealth and power and pre-Dotcom bust was once a powerful tech area. For career-driven culinary students the area is rich in money and where there is wealth, there is always excellent food and drink to be found. Tech slide aside, the OC is a Cali hotspot and as such is a destination for fine dining and upscale eats.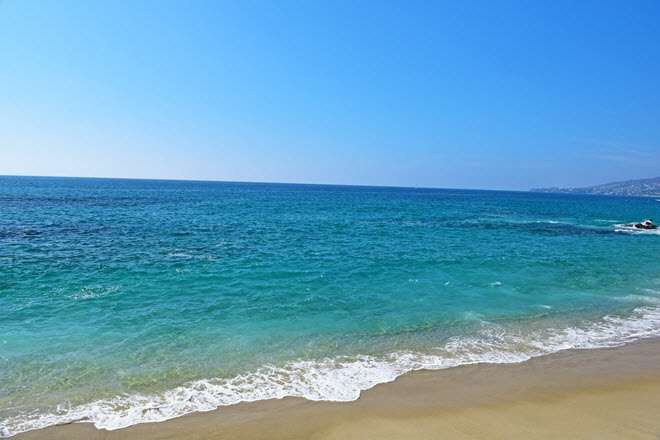 Let's not leave out the tourist trade. Disneyland makes OC home. Here is one of the nation's most trafficked resorts and in and of itself has a high demand for experienced food service pros, from executive chefs, to station cooks, dishwashers and "front of the house" hosts and wait staff.
Speaking of the OC's Disneyland, remember in what types of venues chefs and cooks are needed: restaurants, hotels, resorts, convention centers, institutions, hospitals and medical centers, spa resorts, and in corporate diningrooms. Orange County has all of these.
The Food and Chef Scene in OC
Remember, also that OC is right in the heart of some stellar food production. Originally this was a citrus Mecca and the California wineries spill down from Napa and Sonoma to include areas in this region, as well. But like most Cali communities flavorful, clean, and farm fresh foods take a front seat.
If you're dynamic, charismatic, excitable and energetic then bring your food inventiveness. Top chef-driven restaurants in OC include:
Ritz-Carlton, Laguna Niguel, executive chef Rob Wilson
Antonello, executive chef Franco Barone
Sage, chef-owner Richard Mead
Want to be an executive chef or chef owner in the OC? Get cooking at an OC culinary school.

Local Community Schools
Their professional programs train students to be seasoned culinary professionals as quickly and efficiently as possible. They believe that the ingredients to effective training include focused online curriculum, hands-on repetitious practice utilizing muscle memory and restaurant mentorship opportunities.
CulinaryLab Cooking School
17231 17th St B
Tustin, CA 92780
714-248-0203

Non-accredited Cooking Schools in Orange County
Features state of the art appliances and small intimate class sizes of up to 12 people with the exception of their French Macaron classes which have classes of up to 14 people. Unleash your inner chef with individual attention from the instructors.
Le Gourmet Culinary
541 W Chapman Avenue, Suite A,
Orange, CA 92868
714-888-5029
Office@leGourmetCulinary.com
Their camps and classes are appetizing adventures, where children between the ages of 5 and 13 create theme-based snacks and meals to share with family and friends. Their camp leaders will stir their way into your hearts and stomachs.

Empowering and enriching children's lives through cooking.
Culinary Kids
26895 Aliso Creek Rd Suite B
56 ​Aliso Viejo, CA 92656
949-292-4720
Find A Local Culinary School Today!
Popular School Locations
---
Culinary Training
Top Schools
Majors
Degree Types
Career Information