New York City Top Culinary Schools

Culinary arts programs are kicking with passionate next generation chefs, pastry chefs and cooks, all yearning to work in the best kitchens in Manhattan. There is no doubt that some of the most renowned chefs, famous restaurants and bakeries exist right here and attract global audiences to their tables. And some of the world's most memorable taste sensations have been borne in the Big Apple.
Learn how to cook for an army or just a few
Learn how to accurately portion meats and seafood
Shop for foods and ingredients in the most bountiful markets and groceries in the country.
Train to manage full staffs of cooks or work single-handedly
Learn to entertain and satisfy visitors, diners and travelers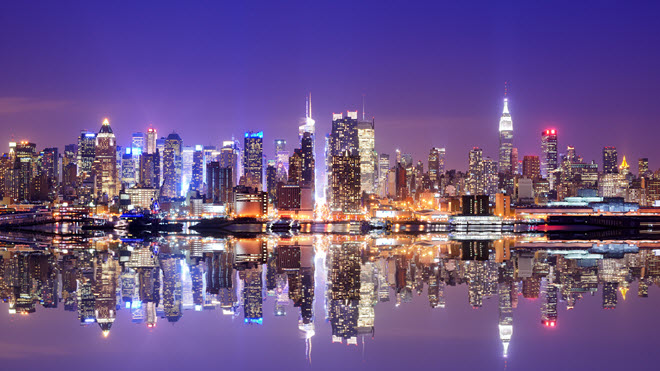 Top New York City Culinary Academies and Cooking Schools
The Institute of Culinary Education
Follow in the footsteps of some of the country's leading young chefs and culinary professionals, including Gina DePalma, Pastry Chef at Babbo's and Frank De Carlo, owner and chef of Peasant along with a few dozen other award-winning pros in the American food scene. ICE delivers an unmatched curriculum designed to intensively train passionate students in programs in Culinary Arts, Pastry and Baking and Culinary Management. The school has earned a reputation for winning awards and turning out students capable of hitting the ground running in some of the best area restaurants.
The French Culinary Institute in New York City
The FCI offers you a world-class culinary education in general French and American styles of cooking and cuisine creation, or an edgy program in Pastry Arts. Intensive immersion programs are custom-fitted to full-time or part-time students and you learn in the school's Manhattan restaurant, L'Ecole. Jump from here directly into externships with some of the leading NYC restaurants and work alongside top performing chefs. This type of education can lead to a top chef career anywhere in the world.
CIA has single-handedly turned out some of the more popular celebrity chefs—Iron Chefs Cat Cora and Michael Symon—as well as a crop of savvy and charismatic young Top Chefs for the celebrated Bravo reality T.V. program. Study for 38 months toward a Bachelor of Professional Studies Degrees in Culinary Arts, or for 21 months and earn the Associate in Occupational Studies in Culinary Arts. If you already have professional cooking and/or pastry arts experience, you may qualify for the Associate Degree Program for Advance Career Experience, a 15-month program that kicks your career to the next level. CIA offers intensive workshops and bootcamps designed for professionals, students and serious culinary enthusiasts.
Located in the heart of New York City, Natural Gourmet Institute is a professional culinary institute that offers courses designed to focus on both culinary technique and the connection between food and health. Founded in 1977 by Dr. Annemarie Colbin, Natural Gourmet Institute offers a professional chef's training program, certificate programs and recreational courses.
Find A Local Culinary School Today!
Popular School Locations
---
Culinary Training
Top Schools
Majors
Degree Types
Career Information