New York City Top Culinary Schools
Culinary arts programs are kicking with passionate next generation chefs, pastry chefs and cooks, all yearning to work in the best kitchens in Manhattan. There is no doubt that some of the most renowned chefs, famous restaurants and bakeries exist right here and attract global audiences to their tables. And some of the world's most memorable taste sensations have been borne in the Big Apple.
Learn how to cook for an army or just a few
Learn how to accurately portion meats and seafood
Shop for foods and ingredients in the most bountiful markets and groceries in the country.
Train to manage full staffs of cooks or work single-handedly
Learn to entertain and satisfy visitors, diners and travelers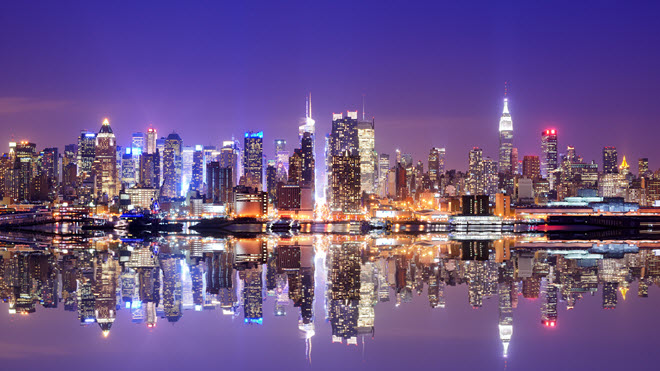 Top New York City Culinary Academies and Cooking Schools

Local Community Schools

Institute of Culinary Education
The Institute of Culinary Education is a recognized leader in culinary education, providing students with a dedicated faculty of chef-instructors, and a sterling placement record that places a strong emphasis on entrepreneurial ventures. Its award-winning curriculum is one of the leading culinary arts programs in the country.
Institute of Culinary Education
225 Liberty Street
New York, NY 10281
888-354-2433
The International Culinary Center
The International Culinary Center provides budding culinary professionals with the skills and credentials that will get them careers in a variety of positions. Besides an immersive curriculum that covers the essentials of Western cuisine, the Center also provides a professional extension course that introduces students to the fundamentals of farm-to-table.
The International Culinary Center
462 Broadway
New York, NY 10013
888-324-2433
The Culinary Institute of America in Hyde Park
Located a stone's throw away from the Big Apple itself, the Culinary Institute of America's location in Hyde Park is a premier incubator for leaders in the culinary field. The school offers both bachelor's and associate's degree programs in the culinary arts and professional development programs for food industry professionals. It also provides introductory courses for passionate gustatory enthusiasts.
The Culinary Institute of America in Hyde Park
1946 Campus Drive
Hyde Park, NY 12538-1499
845-452-9600
Natural Gourmet Institute at the Institute of Culinary Education
As among America's best culinary schools, the Institute of Culinary Education has behind it more than four decades of building successful culinary careers. The school has an esteemed set of six- to thirteen-month programs in the culinary arts, baking, and other fields within the food service and hospitality industry. In addition, it also offers several specialist continuing education programs for seasoned culinary professionals. The health-supportive plant-based culinary curriculum is the first of its kind in the country. It aims to promote wellness, nutrition, and sustainability, through cuisine that appeals to people who follow vegan, vegetarian, and plant-based lifestyles.
Natural Gourmet Institute
225 Liberty Street, 3rd Floor,
New York, NY 10281
888-354-2433
The Culinary Institute of New York at Monroe College is located just shy of New York City proper and its flourishing restaurant scene. The school boasts of state-of-the-art facilities simulating the facilities of restaurants and hotels and a faculty of certified chefs and other industry professionals. It has been named as one of the Top Ten Culinary Schools in the Northeast United States by Food Drink & Franchise and ranks among the Top 30 Best Culinary Schools nationwide by the staff of TheBestSchools.org.
Monroe College
434 Main Street,
New Rochelle, NY 10801
800-556-6676
The Chef Apprentice School of the Arts
The programs at the Chef Apprentice School of the Arts takes a novel approach to culinary arts training. Its courses eschew the theoretical backgrounds of other schools in favor of apprenticeships and externships with leading chefs across the city.
The Chef Apprentice School of the Arts
Random House Tower
1745 Broadway #17
New York, New York 10019
646-583-3270
The Culinary Tech Center delivers a curriculum that combines theory, practice, and comprehensive externships that expose students to a broad range of regional and international culinary traditions, giving students with the essentials skills they need to start their careers in the food service industry.
Culinary Tech Center
460 West 34th St.
New York, NY 10001
646-559-8551
The City University of New York offers a modest array of culinary arts and hospitality programs across its many campuses. Its campus at Kingsborough Community College offers both an associate degree in Culinary Arts and a certificate in Culinary Arts and Food Management.
City University of New York
55 West 125th St.
New York, NY 10027
urbanfoodpolicy@sph.cuny.edu
Hudson County Community College
With a history spanning more than two decades, the Hudson County Community College's Culinary Arts Institute is recognized for its award-winning curriculum, one of two programs that have received accreditation from the American Culinary Federation Accrediting Commission in the New York area.
Hudson County Community College
161 Newkirk Street
Jersey City, NJ 07306
201-360-4630
cai@hccc.edu
Brookdale Community College's culinary arts program brings together general education studies, hands-on professional food preparation, and career courses to prepare students for food service roles in a variety fields in culinary operations. Courses include faculty-led study-away programs in country.
Brookdale Community College
765 Newman Springs Road,
Lincroft, NJ 07738-1543
732-224-2345
The Culinary Arts certificate program of the County College of Morris introduces students to the basics of culinary arts training as either a prerequisite to further studies in the field or to bolster qualifications for entry-level positions in the food service industry.
County College of Morris
214 Center Grove Rd.
Randolph, NJ 07869
973-328-5629
sstepan@ccm.edu
The Nassau Community College Hospitality Business program offers both an Associate of Applied Science degree in Food Service Administration and Restaurant Management and a Food Service Technology Certificate. Students are required to do internships in both the hotel and restaurant management programs.  
Nassau Community College
One Education Drive,
Garden City, New York 11530-6793
516-572-7501
Located in Nyack, NY, the Hospitality and Culinary Arts Center of Rockland Community College offers both credited degree and non-credited culinary programs. Students can receive fast-track certification programs in the culinary arts and work in a state-of-the-industry learning kitchen and a pop-up student-run restaurants. Casual learners from the community and elsewhere, meanwhile, can take part of various cooking classes, including a summer culinary camp.
Rockland Community College
70 Main St.
Nyack, NY
845-574-4795

Non-accredited Cooking Schools
Home Cooking New York offers both private classes in home kitchens and public classes at their main kitchen. The school offers a broad array of leaning options for interested home cooks from introductory classes for basic cooking techniques and quick-to-prepare dinners to specialty classes focusing on world cuisine favorites.
Home Cooking New York
58 Grand Street, Studio #206,
New York City, NY
917-803-6857
jennifer@homecookingny.com
Taste Buds Kitchen caters to children by day and adults by night. This engaging cooking school offers classes held in a fully equipped kitchen. Because of its nut-free policy, Taste Buds is ideal for those with allergies and other food sensitivities. The kitchen facilities also possess adjustable seats and tables to accommodate people of many sizes.
Taste Buds Kitchen
109 West 27th Street
New York, New York 10001
212-242-2248
nyc@tastebudskitchen.com
Freshmade provides cooking classes and an entertaining and engaging learning and dining experience for kid, adolescents, and adults alike. Its classes and camps introduce families to the joys of eating healthy. Classes from Freshmade put health at the forefront and its kitchens and programs are allergen-free.
Freshmade NYC
636 Broadway
5th Floor Suite 516
New York, NY 10012
212-475-0500
Find A Culinary School near Fairfield With Open Eligibility Today!
Popular School Locations
---
Culinary Training
Top Schools
Majors
Degree Types
Career Information