New York City Top Culinary Schools

Culinary arts programs are kicking with passionate next generation chefs, pastry chefs and cooks, all yearning to work in the best kitchens in Manhattan. There is no doubt that some of the most renowned chefs, famous restaurants and bakeries exist right here and attract global audiences to their tables. And some of the world's most memorable taste sensations have been borne in the Big Apple.
Learn how to cook for an army or just a few
Learn how to accurately portion meats and seafood
Shop for foods and ingredients in the most bountiful markets and groceries in the country.
Train to manage full staffs of cooks or work single-handedly
Learn to entertain and satisfy visitors, diners and travelers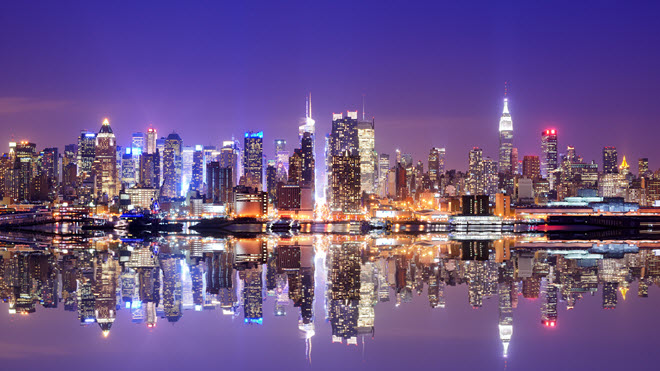 Top New York City Culinary Academies and Cooking Schools

Local Community Schools

Institute of Culinary Education
With a global curriculum, dedicated chef-instructors, a strong job placement record and a clear entrepreneurial focus, ICE is recognized by top chefs and hospitality professionals as a leading pathway to beginning or continuing a wide range of culinary and hospitality careers.

Recognized as one of the top culinary arts programs in the nation, their award-winning 650-hour comprehensive curriculum is designed to teach you the actual practice and art of cooking through theory, technique, palate training, speed and teamwork. These will be the essentials for success in your culinary career.
Institute of Culinary Education
225 Liberty Street
New York, NY 10281
888-354-2433
The International Culinary Center
As a global leader in professional culinary, pastry and wine education, ICC's mission is to train the next generation of culinary leaders and innovators, providing them with the credentials, confidence and connections to succeed in the food & wine industry.
The International Culinary Center
462 Broadway
New York, NY 10013
888-324-2433
The Culinary Institute of America in Hyde Park
One of the best incubators in the world for leading culinary professionals. Their students, faculty, and staff share a deep passion for all things food. In addition, they're only a short drive from New York City—home to some of the world's most renowned restaurants, theaters, hotels, chefs, and other culinary and hospitality venues.
The Culinary Institute of America in Hyde Park
1946 Campus Drive
Hyde Park, NY 12538-1499
845-452-9600
In 2019, the educational institutions collaborated to offer the Natural Gourmet Institute's unique health-supportive approach to cooking at the Institute of Culinary Education, which cultivates creativity and innovation in every kitchen classroom. Aspiring chefs and food enthusiasts can explore ICE's fifth and newest career program to customize their education in America's culinary capital.
Natural Gourmet Institute
225 Liberty Street, 3rd Floor,
New York, NY 10281
888-354-2433
CINY's curriculum is built on three principles: Pride, Passion, and Professionalism. Whether their students are looking to excel in culinary arts, pastry arts, or hospitality management, their courses will provide them with the technical, theoretical, and practical knowledge and skills they need to build an impactful career in their field of choice.

Students receive professional instruction and personal mentorship from a faculty of experienced industry professionals – many of whom are certified by the American Culinary Federation (ACF) – including Dean Frank Costantino, named Chef of the Year by the ACF Long Island Chapter, and pastry instructor Ebow Dadzie, who was named one of the 2014 Top Ten Pastry Chefs in the U.S. by Dessert Professional.
Monroe College
434 Main Street,
New Rochelle, NY 10801
800-556-6676
The Chef Apprentice School of the Arts
The CASA curriculum is specifically designed to build strong, relevant skills and knowledge of the culinary arts that go beyond mere fabrication and recipes. Prior to beginning their apprenticeships (externships), students meet with their mentors to discuss their career goals and previous experience. Whether that's no more than a keen interest in the craft, years of cooking or previous attendance at other culinary institutions, their structured, comprehensive curriculum makes it possible for the mentor to adjust lessons to suit the student's unique skills, experience level and goals.

There program is mentor-apprenticeship based, meaning students train one-on-one and receive direct instruction from their mentor, a well-respected chef in a reputable restaurant. Carefully planned lessons and reading materials are created by a master chef and designed to help build a solid foundation in the culinary arts. Subjects and skillsets are introduced in the reading, then developed hands-on within the professional kitchen environment, under the guidance of the mentor chef.
The Chef Apprentice School of the Arts
Random House Tower
1745 Broadway #17
New York, New York 10019
646-583-3270
Combining theory and practice, the Culinary Tech Center's curriculum provides students with the entry-level practical skills needed to successfully join the workforce. Each nationally accredited program concludes with a comprehensive externship, where students can gain experience working in a real-world environment and hone their teamwork and professional skills.
Culinary Tech Center
460 West 34th St.
New York, NY 10001
646-559-8551
Culinary arts and hospitality management degrees and certificates can help you turn your passion for cooking, travel, and service into a career with training and experiential learning at various academic levels.
City University of New York
55 West 125th St.
New York, NY 10027
urbanfoodpolicy@sph.cuny.edu
Hudson County Community College
The HCCC CAI is dedicated to affording all of their students the opportunity to acquire the knowledge and develop the skills that will help them succeed in the culinary field and hospitality industry. Every CAI faculty member takes a personalized approach to every student's hands-on learning experiences, and to guarantee personalized attention, their kitchen labs are limited to just 16 students. Further, their students learn in the College's Culinary Arts Institute/Conference Center, a 72,000 square-foot facility completed in 2007. The College's Culinary Arts Institute/Conference Center includes state-of-the-art kitchens and classrooms including bakeries, hot-food and cold-food kitchens and classrooms, an ice-sculpting studio, a fish-and-butchery room, mock-hotel hospitality suite, and a library of more than 4,000 cookbooks. (The Culinary Arts Institute/Conference Center kitchens may appear familiar — they have been featured in TLC's Cake Boss: Next Great Baker and Progresso Soup's "Ring-Ring" commercials)
Hudson County Community College
161 Newkirk Street
Jersey City, NJ 07306
201-360-4630
cai@hccc.edu
Brookdale's fast track Culinary training program combines general education studies, career courses, and hands-on professional food preparation.

Employment opportunities exist in food preparation and supervisory/chef positions in restaurants, food catering services, and institutional food services in schools, colleges, hospitals, nursing homes, and business establishment facilities.

The Culinary Arts A.A.S. program is accredited by the American Culinary Federation Education Foundation's (ACFEF) Accrediting Commission, 180 Center Place Way, St. Augustine, Florida 32095.
Brookdale Community College
765 Newman Springs Road,
Lincroft, NJ 07738-1543
732-224-2345
The Culinary Arts certificate program is designed to fulfill the needs of a student interested in basic culinary arts training. The courses provide a framework to further studies or to obtain an entry-level position in a food production environment. In addition, certification in the ServSafe food handling system can be obtained as part of the studies.
County College of Morris
214 Center Grove Rd.
Randolph, NJ 07869
973-328-5629
sstepan@ccm.edu
The professionally oriented program offers students the opportunity to specialize in course work related to the hotel, restaurant and nutrition industries, and culminates in the A.A.S. or A.S.degree. Students are prepared for professional and middle management positions in various areas of the industry. Hotel students may anticipate employment positions in guest services, hotel front desk, housekeeping and auditors. Restaurant Management students may find employment as food and beverage managers, food service directors, and banquet and catering managers. An A.S. in Food and Nutrition prepares students for careers in Nutrition Education and Dietetics. Students are exposed to current culinary laboratory and food production methods.
Nassau Community College
One Education Drive,
Garden City, New York 11530-6793
516-572-7501
The new RCC Hospitality and Culinary Arts Center is located downtown in the iconic river town Village of Nyack, NY. At its focus, the Center will offer credited degree and non-credited programming to students, community and tourists.

Moreover, the Center's objective will be to strengthen the local and national foothold of artisanal foods, craft beverages and agro-tourism originating from the Mid-Hudson Valley region, and to support community initiatives for Rockland County residents and their nearby friends.
Rockland Community College
70 Main St.
Nyack, NY
845-574-4795

Non-accredited Cooking Schools in New York
Offers both private classes in your home and public classes at their Grand Street kitchen. Their classes range from the basic cooking techniques (Culinary Boot Camp for Everyone, Six Basic Cooking Techniques, Quick & Delicious Dinners, How to Cook Fish) to cuisine-focused favorites (Indian, Thai, Korean, French Bistro, Middle Eastern, Northern Italian). Each 2 ½ hour class is centered around the preparation of a complete meal and culminates in a full sit-down dinner to enjoy in the intimacy of your home or surrounded by your fellow students their school.
Home Cooking New York
58 Grand Street, Studio #206,
New York City, NY
917-803-6857
jennifer@homecookingny.com
Is a custom-designed Kitchen Event Studio. They are a Kids Kitchen by day and BYOB Adult Kitchen by night. Clients enjoy cooking in a fully-equipped nut-free kitchen, complete with a pint-sized Pantry Store with their favorite cooking accessories.
Taste Buds Kitchen
109 West 27th Street
New York, New York 10001
212-242-2248
nyc@tastebudskitchen.com
Their private cooking classes provide a relaxing, fun, and engaging dining experience for your group. Each class ends with a sit-down meal where you can kick back with a glass of wine and enjoy the fruits of your labor. They work with you to choose a curriculum that is curated to best suit your group, taking all the dietary preferences and restrictions into consideration.
Freshmade NYC
636 Broadway
5th Floor Suite 516
New York, NY 10012
212-475-0500
Find A Local Culinary School Today!
Popular School Locations
---
Culinary Training
Top Schools
Majors
Degree Types
Career Information