Find the Right SoCal Culinary Arts Program for You

Southern California is a region brimming with an abundance of flavors and dynamic ingredients. But it is also crammed with some well-known and sizable metro areas, including Los Angeles, Hollywood, Pasadena, and San Diego.
Choose your cooking school carefully. Each subscribes to a slightly different teaching method--including Commis Method, Escoffier Method--and offer a varying array of courses. If you're a working adult and pursuing a culinary arts degree as a second career you definitely need a school that offers evening and weekend classes. Check out the course selections and even the faculty lineups before you make a final decision. But whatever you decide, any of the culinary arts schools in the Southern California region promise to deliver excellent degree programs that help you get your foot into very good chef and management jobs.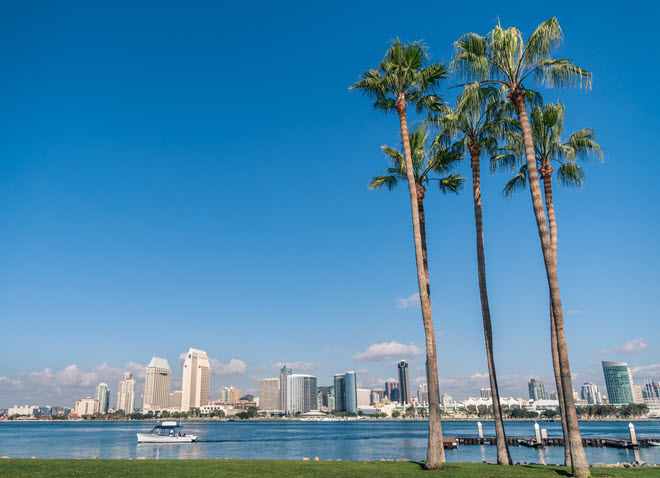 Local Community Schools

Institute of Culinary Education
With a global curriculum, dedicated chef-instructors, a strong job placement record and a clear entrepreneurial focus, ICE is recognized by top chefs and hospitality professionals as a leading pathway to beginning or continuing a wide range of culinary and hospitality careers.

Recognized as one of the top culinary arts programs in the nation, their award-winning 650-hour comprehensive curriculum is designed to teach you the actual practice and art of cooking through theory, technique, palate training, speed and teamwork. These will be the essentials for success in your culinary career.
Institute of Culinary Education
521 East Green Street,
Pasadena, CA 91101
888-718-2433
Their award-winning professional Culinary Arts program provides you with hands-on intensive instruction from industry-experienced chef instructors. From classic cooking techniques to intricate culinary skills, they will teach you the skills needed to be successful in a professional culinary arts environment.

They also provide you with relevant business classes and career development services to support you in any field of the culinary industry. Whether you are interested in a restaurant career or an alternate food-career path, you will find that their Culinary Diploma programs are designed to prepare you for success in the world of food today.​
New School of Cooking Pasadena Campus
525 E. Colorado Blvd.
Pasadena, CA 91101
844-895-4224
The School of Culinary Arts and Hotel Management Program develops skills and competencies for positions in the hospitality industry. This unique program mirrors industry standards by providing training in a realistic work environment. Students have the option of selecting either hotel or restaurant/culinary program tracks.

The School of Culinary Arts and Hotel Management Program provides students with measurable outcomes through training in the Cafeteria, Gourmet Dining Room and Coffee Shop, and through Catering, Purchasing and Receiving services, utilizing state-of-the-art equipment.
Santa Barbara City College
721 Cliff Drive
Santa Barbara, CA 93109
805-965-0581
The Chef Apprentice School of the Arts
The CASA curriculum is specifically designed to build strong, relevant skills and knowledge of the culinary arts that go beyond mere fabrication and recipes. Prior to beginning their apprenticeships (externships), students meet with their mentors to discuss their career goals and previous experience. Whether that's no more than a keen interest in the craft, years of cooking or previous attendance at other culinary institutions, structured, comprehensive curriculum makes it possible for the mentor to adjust lessons to suit the student's unique skills, experience level and goals.

Our program is mentor-apprenticeship based, meaning students train one-on-one and receive direct instruction from their mentor, a well-respected chef in a reputable restaurant. Carefully planned lessons and reading materials are created by a master chef and designed to help build a solid foundation in the culinary arts. Subjects and skillsets are introduced in the reading, then developed hands-on within the professional kitchen environment, under the guidance of the mentor chef.
The Chef Apprentice School of the Arts
6300 Wilshire Blvd. Suite #640
Los Angeles, CA 90048
800-794-2320

Non-accredited Cooking Schools in Southern California
Features state of the art appliances and small intimate class sizes of up to 12 people with the exception of their French Macaron classes which have classes of up to 14 people. Unleash your inner chef with individual attention from the instructors.
Le Gourmet Culinary
541 W Chapman Avenue, Suite A,
Orange, CA 92868
714-888-5029
Office@leGourmetCulinary.com
To teach people how to cook – to show them how to select quality ingredients, use the proper equipment and master the best techniques. They want to help people create wonderful food to advance in their careers or to simply share with their friends and family.
Chef Tech
3842 Atlantic Avenue
Long Beach, CA 90807
562-989-2467
Find A Local Culinary School Today!
Popular School Locations
---
Culinary Training
Top Schools
Majors
Degree Types
Career Information