Find the Right SoCal Culinary Arts Program for You
Southern California is a region brimming with an abundance of flavors and dynamic ingredients. But it is also crammed with some well-known and sizable metro areas, including Los Angeles, Hollywood, Pasadena, and San Diego.
Choose your cooking school carefully. Each subscribes to a slightly different teaching method--including Commis Method, Escoffier Method--and offer a varying array of courses. If you're a working adult and pursuing a culinary arts degree as a second career you definitely need a school that offers evening and weekend classes. Check out the course selections and even the faculty lineups before you make a final decision. But whatever you decide, any of the culinary arts schools in the Southern California region promise to deliver excellent degree programs that help you get your foot into very good chef and management jobs.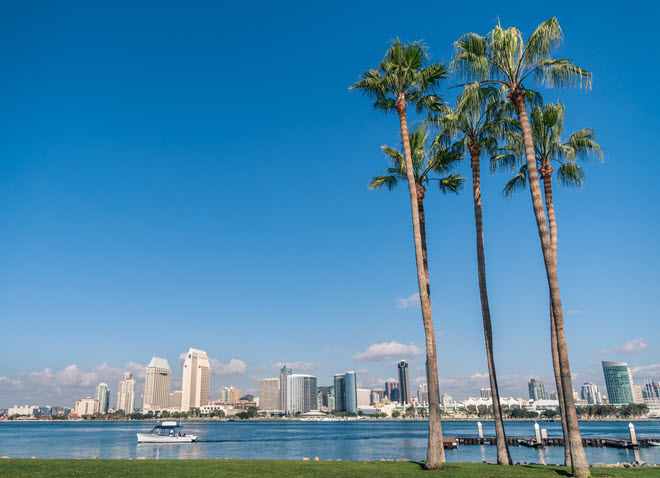 Local Community Schools

Institute of Culinary Education
The Institute of Culinary Education is a recognized leader in culinary education, providing students with a dedicated faculty of chef-instructors, and a sterling placement record that places a strong emphasis on entrepreneurial ventures. Its award-winning curriculum is one of the leading culinary arts programs in the country.
Institute of Culinary Education
521 East Green Street,
Pasadena, CA 91101
888-718-2433
The award-winning professional Culinary Arts program at New School of Cooking delivers students hands-on instruction from experienced chefs. Its courses include both standard cooking techniques and intricate culinary techniques, along business classes and career development assistance to support students as they enter the food industry. Besides its degree programs, it also provides 20- and 4-week cooking series classes and one-day workshops for casual learners; its cooking series programs also come in Spanish.
New School of Cooking Pasadena Campus
525 E. Colorado Blvd.
Pasadena, CA 91101
844-895-4224
The School of Culinary Arts and Hotel Management Program at Santa Barbara College hones students' skills and competencies to prepare them for a career in the hospitality industry. The program provides a realistic training environment that prepares students for the challenges of the workplace.
Santa Barbara City College
721 Cliff Drive
Santa Barbara, CA 93109
805-965-0581
The Chef Apprentice School of the Arts
The programs at the Chef Apprentice School of the Arts takes a novel approach to culinary arts training. Its courses eschew the theoretical backgrounds of other schools in favor of apprenticeships and externships with leading chefs across the city.
The Chef Apprentice School of the Arts
6300 Wilshire Blvd. Suite #640
Los Angeles, CA 90048
800-794-2320

Non-accredited Cooking Schools in Southern California
A kitchen design and remodeling company, Le Gourmet Culinary also offers cooking classes. Its culinary lessons offer individualized teaching from instructors, and modest class sizes, wirth up to 12 people in most classes and up to 14 people in their French Macaron classes.
Le Gourmet Culinary
541 W Chapman Avenue, Suite A,
Orange, CA 92868
714-888-5029
Office@leGourmetCulinary.com
Chef Tech is dedicated to teaching its learners—be they home cooks or culinary workers and professionals—the proper selection procedures and preparation techniques to create masterful crafted dishes to expand their repertoire and share with friends and family. It provides classes for a broad assortment of culinary enthusiasts both young and old.
Chef Tech
3842 Atlantic Avenue
Long Beach, CA 90807
562-989-2467
Find A Culinary School near Ashburn With Open Eligibility Today!
Popular School Locations
---
Culinary Training
Top Schools
Majors
Degree Types
Career Information