San Francisco Culinary Schools: Chef Training, Restaurant Management

Culinary arts is a passion and whether you are looking for a degree program right out of high school or taking a leap from another career this is a creativity driven industry. San Francisco is the dynamic backdrop for a number of popular culinary academies and cooking schools. Combined with breathtaking scenery, one of the most diverse populations in the country and a cultural smorgasbord, you can't go wrong learning the ropes as chef, professional cook or restaurant manager in this world famous city. AND you get the chance to work in some of the most well-known restaurants and hotels in the world.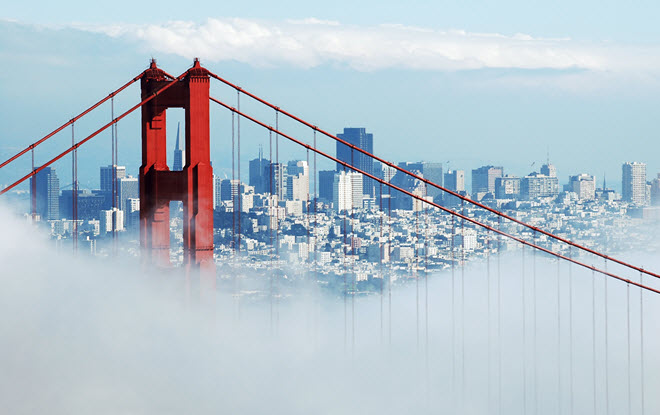 Food Service is Always In Vogue
Food and comfort are basic human needs, which means the culinary arts never go out of style even in the face of serious economic downturn. People still turn to food for comfort and satisfaction. Carve your niche.
Pursue a degree in culinary arts, cooking, or management right out of high school or take the leap as a second career. San Francisco culinary colleges offer top-notch faculty chefs, challenging curriculums, state of the art kitchens and equipment and provide job placement assistance.
Studying in SF
The city is extremely navigable via BART or taxi and many of the neighborhoods are walkable. And don't forget the temperate Bay Area weather.
Imagine yourself as Executive Chef, Sous Chef or pastry chef in one of the leading San Francisco restaurants or hotels:
The Fitzgerald Hotel
Nob Hill Hotel and Colombini Bistro
Scala's Bistro
Imagine the hundreds of restaurants, bistros, bakeries and hotels in which you may apprentice or learn the real ins and outs of your chosen trade. The surrounding countryside offers up some of the richest produce and fruits of the Earth particularly the amazing selection of fine California wines.
San Francisco Culinary Schools and Programs
California Culinary Academy
Le Cordon Bleu Program – of French fame—is a feature of the California Culinary Academy. The school specializes in training chefs in traditional and contemporary food preparation and kitchen management based on the strict curriculum and guidance of this famous French culinary program. You have the advantage of small group learning and gain access to internship opportunities available in the area. The Le Cordon Bleu Culinary Arts Associates in Occupational Studies is a 60-week intensive degree program.
San Francisco Baking Institute
SFBI provides programs specifically targeted to serious career-bound pastry chefs as well as serious home bakers. You want to learn how to shape and bake artisan breads and create stunning desserts and patisseries? Look no further. SFBI's unique small-classes are intensive full-day mini workshops designed for pros as well as "enthusiasts."
Find A Local Culinary School Today!
Popular School Locations
---
Culinary Training
Top Schools
Majors
Degree Types
Career Information