Ottawa Culinary Schools Train World Class Chefs
Ottawa is the Canadian capital city and beyond the scenic snowscapes, gives way to a hospitality industry full of culinary innovation. 
The thriving travel sector that continues to fuel the demand for good food provides educational opportunities for chef students who want to learn, then earn, in Canada.
Beyond food, Ottawa is huge thanks in large part to its industrial history, along with its wealth of tech companies.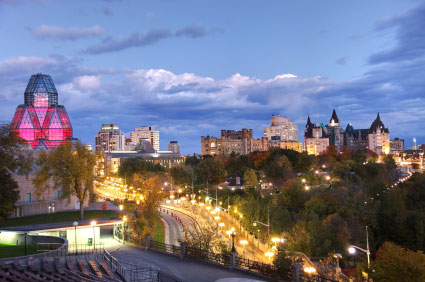 Education in the Local Ottawa Food Scene
Academic chef's training should be supported by a gastronomic foray into the Ottawa food scene. Dissect local menus, and whenever possible, engage with local chefs to bolster your understanding of regional cuisine and local trends.  Analyze chef output with an eye toward creative uses of sustainable, local, seasonal, and unique ingredients.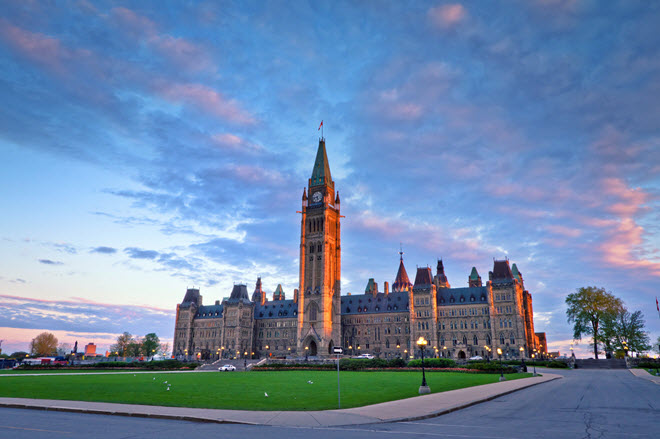 By investing yourself in the local food scene, you are setting the stage for future collaborations and employment opportunities with notable Canadian chefs. Dig in and take notes, Ottawa's executive chefs are your mentors, and someday your peers.  Sample from these and other Ottawa restaurants:
Navarra, chef/owner Rene Rodriguez
Courtyard Restaurant, Executive Chef Michael Hey
Foundation, Executive Chef Stephan Schuler
Choosing A Culinary School in Ottawa
Whatever your career aspirations, make sure your chosen school has the tools in place to propel your career in the right direction.  Location, reputation, and on-campus amenities are important considerations, but don't lose sight of the most important measure of culinary school success-preparing you for a decent job.  Look for these hallmarks of a good program:
Experienced chef/instructors, with diverse culinary backgrounds
State of the art teaching kitchens that mimic commercial facilities
Student-run restaurants and/or catering operations
Internship/externship placement, with respected industry pros
Career assistance and continuing education opportunities
Job boards and placement help
Chances to study abroad
Culinary libraries
Job placement is varied across the hospitality industry, so don't be pigeon holed by your chef's whites.  Think outside the box for employment opportunities in diverse settings.  Chefs work at:
Hotels and resorts
Casinos and gaming centers
Cruise lines
Banquet halls
Private homes and yachts
Fine-dining restaurants
Corporate facilities
Universities
Culinary Training in Ottawa
Le Cordon Bleu Ottawa Culinary Arts Institute - One of the world's most acclaimed culinary curriculums is available in Ottawa. Le Cordon Bleu, of Paris fame, teaches the same chef curriculum delivered to French chefs. The school offers an uncompromising program and earns international respect. Professional chef programs include: Diplomas in Cuisine, Patisserie and Le Grand Diplome (a combination of Cuisine and Patisserie); Certificates in Basic, Intermediate, and Superior Cuisine, and the same for Patisserie. An innovative program of Short term Gourmet Sessions provides intensive workshops that last from 1 to 4 days, covering topics like knife skills, French crepes, Spanish Tapas, boulangerie, chocolate, sushi, table etiquette, and an array of epicurean courses.
As a student chef in Ottawa, your learning takes on international flair, as you work alongside French trained chef/instructors and multicultural students, to prepare and present food for a discerning cosmopolitan clientele.
Carleton University - Specializing in Food Science and Nutrition is another food related path embraced by culinary-minded students.  The program does not include kitchen skills, from a production standpoint, but it graduates experts in food areas that influence the entire industry.  Sanitation and regulations are well represented in the Bachelor's curriculum. 
Small-scale cookery schools don't graduate world-class chefs, but they occupy a relevant niche for learning chef's skills.  Vegetarian and health-inspired academies are gaining popularity among conventional students wishing to expand topical knowledge in specific food areas.
Holistic Cooking Academy- Balancing food consumption with an eye toward continued good-health is important for home cooks and professional chefs.  The Academy trains individuals as teachers, so the message can be brought to professional kitchens in a seminar format.
The Urban Element – Fun-based instruction that brings people together in a united front against bad food. 
Find A Culinary School near Ashburn With Open Eligibility Today!
International Culinary Training
---
Culinary Training
Top Schools
Majors
Degree Types
Career Information