Chef School in Vancouver, BC
Vancouver, British Columbia is a coastal Canadian city with a decidedly cosmopolitan vibe. The city has earned a reputation as a culinary hot spot, with fine-ding and culinary education taking center stage.  The city is diverse in its ethnic composition, including a strong Asian contingency, which contributes to the epicuriosity of visitors and locals.
The city draws from a pool of visitors that embrace the international flavor and Hollywood influence that propels its progressive culture.  Seafood and other local ingredients are skillfully manipulated by chefs of note, who serve the discerning palates of indoctrinated foodies.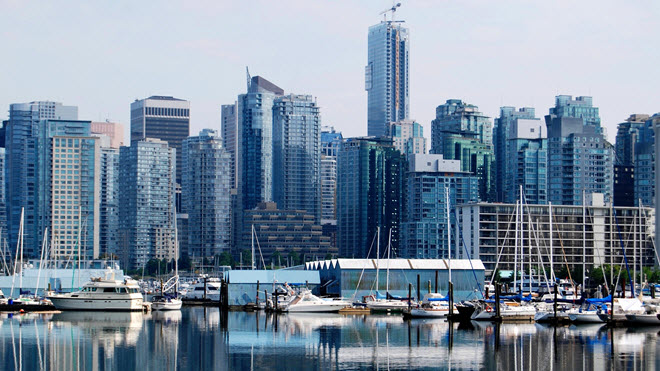 As a chef student, on a budget, you're invited to check out the array of annual food festivals, highlighting Vancouver's growing reputation for excellent food.
Eat! Vancouver – This 3-day June Festival showcases the area's fine gastronomic contributions.  2012 celebrates the festivals tenth year, with an amped-up celebration of Vancouver's culinary prowess.  International culinary competitions are fun to watch, and give student chef's something to strive for.  Wine and beer tastings, at the Grape and Hop stage, help with food pairing-an economic necessity for successful restaurants.  The Food Network Celebrity Chef stage brings TV personalities to life, and plays up the talent of local Master Chefs.
Street Food City – Surprising food, from surprising places!  Culinary graduates don't all land in fine-dining restaurants.  Some end up on the street – in a good way.
European Festival – The best European vendors play up their cultural heritage, with plenty of food for students to compare.
High concentrations of culinary talent are on display at regional festivals and food events.  Students benefit from attendance, but getting your hands dirty in a festival kitchen or student competition is the best way to soak-up the local flavor.  Networking and career positioning is also possible when emerging culinary points of view collide with established chefs.
Vancouver Chefs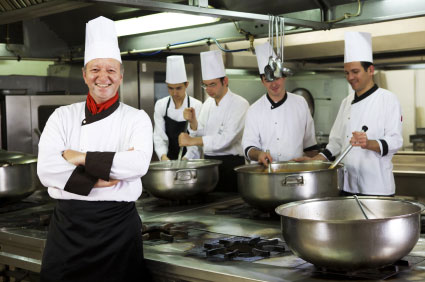 Detailed information about local chefs and the regional hospitality climate is available from the Chef Association of North Vancouver Island. Student memberships to industry organizations provide valuable information and access to members-only educational events and seminars.  Career help from hospitality trade associations includes industry specifics like employment information relating to the culinary areas of greatest demand. Look to these, and other Vancouver Master chefs, for inspiration:
Pino Posteraro, chef/owner Cioppino's Mediterranean Grill and Enoteca
Karen Barnaby, Executive Chef, The Fish House in Stanley Park
Rob Feenie, Food Concept Architect, Cactus Club Café
Popular Culinary Schools in Vancouver
Pacific Institute of Culinary Arts – Vancouver, BC -- World-class culinary diploma programs put student chefs on the trail of very good post –graduate employment. Choose from Culinary Arts or Pastry and Baking specialties within the demanding programs. Diploma programs start 4-times per year, with classes running in the morning and afternoon – Good news for working chefs who need flexible scheduling. Professional cooks and serious food enthusiast appreciate short courses that cover topics like casual cake decorating, and simple gourmet food, and wine appreciation. Intensive hands-on study situations put students to work in the school's student-run restaurant. This popular Vancouver eatery offers seasonal fine dining options from lunch and dinner menus, and occasionally engages diners in themed special-event dinners. The experience molds students into chefs who are familiar with the pressure of commercial food production.
International Culinary School at the Art Institute of Vancouver, Dubrulle Culinary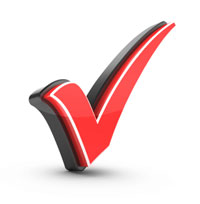 Arts Institute -- This popular program provides far-reaching culinary arts learning opportunities across North America.  With 30 locations in the U.S., the Vancouver campus adds International Culinary School credibility to a large-scale educator that is cranking out an extremely well trained corps of next-generation chefs. Poised to become masters in their fields, graduates are schooled in theoretical and practical aspects of the craft, before being set loose in a practice kitchen. The Vancouver/Dubrulle Culinary Arts campus offers Diplomas in Baking and Pastry Arts, Culinary Arts, Culinary Arts and Restaurant Ownership, Entrepreneurship and Restaurant Management, and Hospitality and Restaurant Business Management; and Certificates in Baking and Pastry Arts Levels 1 and 2, and Culinary Arts Levels 1 and 2. Emphasis is on North American and traditional Asian cuisine.
Northwest Culinary Academy of Vancouver
– The credentials here are straightforward.  Culinary Arts training takes four months, and culminates in a Professional Culinary Arts Diploma.  Baking and Pastry training also requires a four-month commitment that earns graduates a Professional Pastry and Bread Diploma.  The heart of instruction lies in the combination study course that combines the two modes of study with a twelve-week practicum, for the most preparatory diploma offered by the Academy.  Amateur instruction is also offered to domestic gourmands of refined taste, who wish to fill the theoretical voids of their cooking matrices.
Find A Culinary School near Ashburn With Open Eligibility Today!
International Culinary Training
---
Culinary Training
Top Schools
Majors
Degree Types
Career Information