Italy Culinary Schools
Much of what you'll discover in Italy as far as culinary arts training goes are small, intimate vacation cooking academies and ultra-specialized cooking schools that also cater to travelers. These schools are popular with serious food enthusiasts, but also deliver some serious cooking skills and cuisine specialization to pro cooks and chefs.
Look for regional culinary experiences since these can really provide you with a well-rounded program.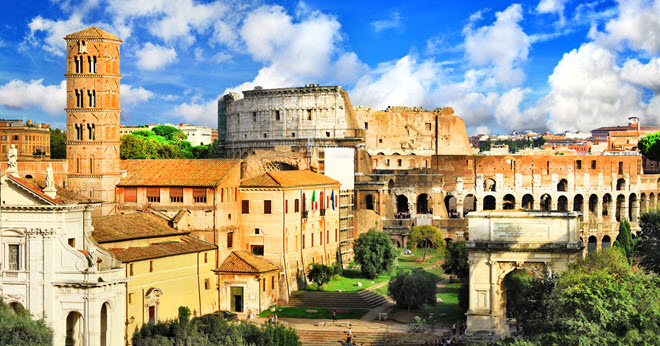 Italian culinary programs usually include:
Kitchen based learning with professional chefs
Background on area cuisine and specialty dishes
Sight-seeing
Experience local restaurants and regional dishes
Visits to wineries and regional markets
Each region of Italy offers completely unique culinary options. Many vacation cooking schools even let you design your own custom course usually lasting only a few days. Common short cookery courses in Italy are:
Tuscan cooking
Bologna cuisine
Italian markets and shopping
Sicilian cooking
Farm and Rustic cookery
Be prepared for European ambiance, small classes in rustic to semi-modern facilities and kitchens. Most courses are offered in English.
Top Cooking Schools in Italy
Italian Institute for Advanced Culinary and Pastry Arts -- Located in Satriano, Italy, this is one of the more well-known Italian culinary arts schools. Choose programs that fit your schedule—total immersion programs that last from 2 days to 3 months. Courses and workshops are designed to give professional chefs and pastry chefs a deep understanding of a particular cuisine or cooking style, but may also be enjoyed by serious Italian food enthusiasts. You learn from respected and experienced Italian chefs in kitchens similar to those throughout Italy. Popular programs include: Master of Italian Cuisine, Advanced Mediterranean Cuisine in Sicily, and Pastry, Desserts, and Specialty Breads.
International Cooking School of Italian Food and Wine-- This school serves as a guide for many others. Vacation cooking courses take you through professional and private kitchens, cucinas, for immersive experiences in Italian regional cooking. Learn how to navigate rustic local markets for prime and inexpensive ingredients, visit local food artisans that produce regional cheeses and wines, and savor some of the most notable restaurant cuisines.
Academia Barilla in Parma Yes, THE pasta company. What better place to learn the traditional art of pasta making AND plan your own course. Classes are daily and a bit pricey, but if pasta is your thing it might be worth it.
Italian Gourmet Diane Seed has lived in Rome for over 30 years and is the author of the best-selling book "The Top One Hundred Pasta Sauces." Her cooking school is located in the center of Rome & she also offers gastronomic tours featuring various destinations like Greece, Andalusia, Istanbul, Marrakech and India.
Manuelina Culinary Located at the Cast Alimenti Training facility in Brescia, offering a range of culinary training programs from luxury gastronomic tours to an all inclusive master program.

Find A Culinary School near Ashburn With Open Eligibility Today!
International Culinary Training
---
Culinary Training
Top Schools
Majors
Degree Types
Career Information