Study and Work as a Chef in Mexico City, Cancun and More
Mexico is convenient to the U.S. but it also boasts a huge tourist trade, which has built a major hospitality infrastructure.
In fact, in some cities in Mexico, namely Cancun and the Playa region, the tourist industry IS the economy, the main reason these beachside resort destinations fortify the coast with lavish resorts and spas.
And to those ends most of the residents in the region work in the hospitality or food service industry. So safe to say Mexico's economy relies on a strong culinary backbone.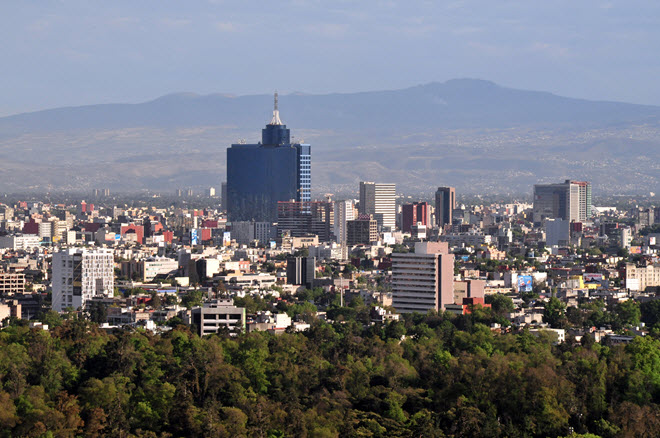 Mexican Inspired Chef Training
Because of this one of the world's most renowned culinary schools has setup shop on two campuses in Mexico City. Le Cordon Bleu is classic French cuisine and culinary technique, but more than that it is the foundation for the great cuisines of the world, including Mexico's.
What you'll discover if you're interested in learning classic and regional Mexican cooking and techniques are hundreds of small hands-on cooking schools dotted in various regions of the country. Schools like these cater primarily to serious foodie vacationers and amateur cooks, but offer unique culinary opportunities for student chefs and for professionals seeking some inspiration. You could even supplement a formal culinary education with a foray to a Oaxacan cooking class, for example. Even learn the basics of Mayan cooking.
Finding Chef Jobs in Mexico: Hot Job Spots
Major cities are hot spots for innovative restaurants as are resort areas like Cancun/Playa, Acapulco and Cabo San Lucas. Sample regional fare—seafood, shellfish especially shrimp and lobster—and fresh made salsa and guacamole. Classic Mayan dishes utilize corn and native grains.
If you graduate from a culinary arts or hospitality management school in Mexico you can look for a good job in the country or outside. Within the country employment is competitive but available for well-educated and qualified chefs and cooks at some of the leading restaurants in the country, and also the crowd of luxury resorts, many of which boast multiple high-end and casual restaurants.
Top Mexico Cooking Schools
Le Cordon Bleu at Universidad Anáhuac del Sur in Mexico City is just one of 30+ campuses dotted internationally and catering to a multicultural student body. The curriculum remains modeled closely on the founding Parisian school of the same name. Any cooking school graduate with Le Cordon Bleu on his or her resume is quickly hired and highly respected. Study programs include: Classic Cycle – leading to a Diploma in Cuisine (Cocina), Diploma in Patisserie and Baking (Pastisteria), or Le Grand Diplome, a hard-core combination of both tracks, Masters Senior Management of Hotels and Restaurants, Bachelors Restaurant Management, Bachelors Hotel Management, and Bachelors Food Service Management.
Le Cordon Bleu at Universidad Anáhuac del Norte is one of two LCB campuses in the region and caters to an international corps of chef students looking for one of the most respected educations to add to their resume. Programs are the same as those in Anahuac del Sur.
Sazon Cooking School in San Miguel de Allende is a specialty cooking school open to beginners and advanced. Mexican cuisine and lots of it, hands-on and intensive.
Find A Culinary School near Ashburn With Open Eligibility Today!
International Culinary Training
---
Culinary Training
Top Schools
Majors
Degree Types
Career Information