Culinary Pastry Programs
Pastry and baking go hand-in-hand with traditional culinary arts and generally you choose which you'll specialize in: cooking or pastry arts. Today's modern pastry maverick may be doing anything from baking artisan bread in a restaurant kitchen to architecting arena competition chocolate sculptures. The job of pastry chef is no longer lost in a dusty back corner of the kitchen.
If you're searching for a good pastry cooking school you'll not be disappointed. Almost all of the most popular and best cooking schools feature pastry and baking as a major track of study.
Classic pastry and baking majors begin with culinary basics—you learn many of the basic cooking methods and techniques a chef-in-training learns. In some kitchens the pastry chef is just one of a number of station chefs and occupies a small work station at which he or she prepares various baked items and desserts according to the menu. In some kitchens the pastry chef holds a job nearly level with that of the Executive Chef.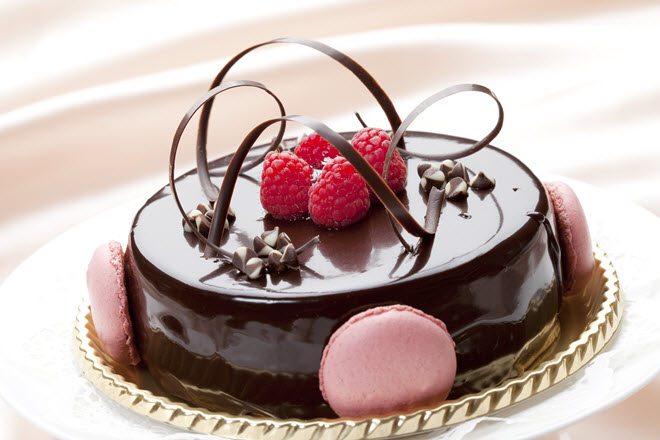 Pastry and Patissier Skills
Skills and knowledge you learn in a typical pastry cooking school:
Working with different types of dough
Pastries
Tarts
Pies and cakes
Candy and chocolates
Teamwork and production processes
Choosing a Pastry School
First, determine your ultimate goals for career and education.
Are you very job-focused?
Or are you more interested in the skills and you'll deal with the job later?
Job-focused and you might make it a priority to choose a baking and pastry program that offers career placement assistance with a solid track-record of placing grads in jobs. Externships, internships and apprenticeships are excellent in-school tools for leveraging a job after pastry school.
Popular Pastry Schools
The Institute of Culinary Education in New York offers the Pastry and Baking Arts Diploma. This is a top-notch world-class degree program designed to prepare full-rounded pastry chefs. ICE measures student chef performance in 5 skill areas, including: teamwork, speed, and "palate training."
The French Culinary Institute's Total Immersion Pastry Arts course takes you between 6 and 9 months to completion. This is classic French pastry work so expect to have a foundation that rivals that of any other grad in the business. World renowned pastry chef Jacques Torres is Dean of the program and a key figure in curriculum development.
The International Culinary Schools at the Art Institutes are located in over 30 different locations and each offers a slightly different curriculum, but all provide a number of Baking and Pastry programs. As a chef student you learn skills you'll need to compete in a very commercial and competitive market. You learn expert baking of cakes and pies including competition level projects, breads and doughs, and sugar-based desserts. The International Culinary Schools provide on-site student-run restaurants that give you resume-level skills and on the job training.
Le Cordon Bleu Academies are strewn across the U.S. in various major metro areas. This prestigious culinary arts program is modeled on the original French Le Cordon Bleu school. The Patisserie and Baking program is world-class, offers a rock solid foundation in classic French pastry and baking and comes packaged as a diploma program.
Find A Culinary School near Ashburn With Open Eligibility Today!
Culinary Specialties
International Cuisine
Specialty Schools
Online Options
---
Culinary Training
Top Schools
Majors
Degree Types
Career Information