Italian Cooking Schools In the U.S. or Italy
The cuisine of Italy is one of the most celebrated and a popular favorite. Along with the French cuisine it is a foundation of modern Western cooking. Italian cooking schools, here and abroad, offer an immersion into the cooking culture you just can't get in a general culinary arts program.
Types of Courses and Curriculum
Some of the major aspects of a traditional Italian cuisine include:
sauces
pastas
seafood
beef
poultry
antipasti
soups
Basics or Essentials courses provide you with the solid grounding you'll need to succeed with the cuisine and a groundwork upon which you'll build more expert and more sophisticated dishes and menus.
Look for schools that offer you hands-on experience with the food and guidance from trained chefs.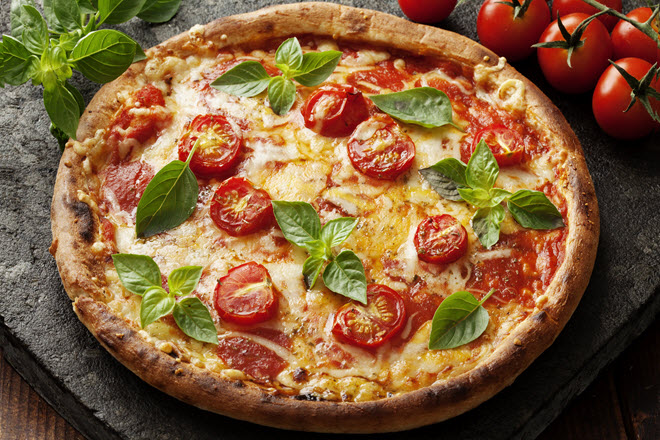 Alternatives to formal culinary academies that deliver Italian cooking skills include small private cooking schools, sometimes called vacation cooking schools. There is no limit to the number of little Italian regional cooking schools you'll find that cater to vacationers as well as serious professional chefs looking to experience the true essence of a particular region. If you don't know how to speak Italian make sure you find a school that offers classes in English—many do. Also, much of the curriculum may be divided between hands-on, in the kitchen cooking, with a good dose of local daytrips, even forays to the marketplace. Drink in everything you can—sights, smells, tastes—and use them for professional inspiration.
Italian Cooking Schools in the U.S.
Italian Culinary Academy in New York is the companion to the prestigious French Culinary Institute. Here is a perfect example of a top-notch Italian cooking program offered in the U.S. Study an Essentials course and then the Italian Culinary Experience. This in-depth program has two parts: one in New York and one in Italy where you really have the opportunity to taste the food and the culture. Expert chefs will say that food tastes different in its native land, and for this reason chefs spend time traveling for inspiration and sheer enjoyment.
Popular Italian Cooking Schools in Italy
The Italian Institute for Advanced Culinary and Pastry Arts is located in Satriano Italy and is one of the more popular cooking schools. Programs include Master of Italian Cuisine, Evolution of Italian Cuisine, Italian Wines and Haute Cuisine, and Advanced Mediterranean Cuisine, to name a few.
Find A Culinary School near Ashburn With Open Eligibility Today!
Culinary Specialties
International Cuisine
Specialty Schools
Online Options
---
Culinary Training
Top Schools
Majors
Degree Types
Career Information