Study French Cooking Here or Abroad
Many chefs claim that classic French cuisine forms the foundation for almost all Western cuisines. For this very reason so many chefs spend much of their formative cooking years up to their elbows in French culinary technique and methods. They learn everything from classic knife and cutlery skills to haute cuisine for an army.
Traditional French cooking skills:
Knife skills
Charcuterie
Meat, seafood, poultry
Kitchen brigade system
Doughs and batters
Sauces, seasonings and stocks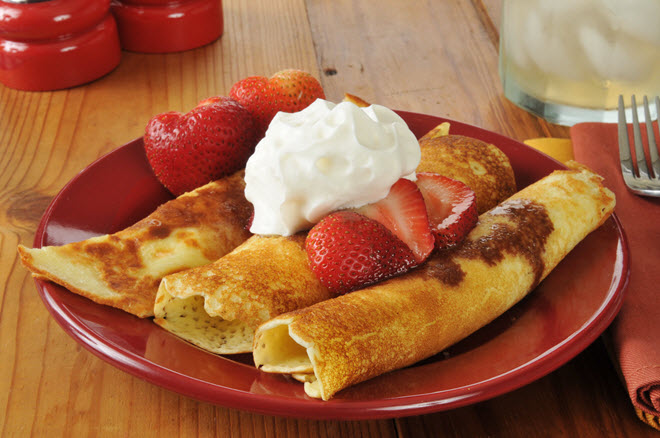 Immersion Programs
Cooking school is all about hands-on. Most culinary programs that offer French cooking instruction literally immerse you in the coursework. It has been proven to be the best learning method. You see, feel, smell, touch, and taste the food each and every day, often many hours a day—learning by experience. This method is so much more important when it comes to international cuisine. French chef training is common, and schools are not difficult to find that deliver world-class cooking programs.
Learning from the best chefs, though, their experiences tell us that it may be best to make a physical foray into a country's cuisine—go to France, take a few cooking classes there, as well. Why bother? Everything is unique when you travel to a foreign place. The same French dish you can make in Texas will probably taste quite unique when made in France. The soil, water, air all impart slightly different flavors and nuances to fruit and vegetables, game meats are usually different, types of poultry, beef and lamb are unique to various parts of France and every little nuance alters the recipe.
Most very good chefs travel as much as possible. They steep themselves in a local cuisine, experience the local atmosphere, learn new cooking methods or preparation techniques, mingle with local chefs and share recipes, ideas, and ideally return with a brainstorm of new ideas for their French bistro or restaurant. This is why immersion is key when you start learning French cooking.
French Cooking Schools in the U.S.
Quite possibly the number one French cooking school in the U.S. is the French Culinary Institute in New York City. If leadership could prove value then consider this: Dean of Pastry Arts is Master Chef Jacques Torres and Dean of Special Studies is Master Chef Jacques Pepin. Chef/Instructors include some of the best chefs at work today. Course curriculums are divided into Career, Advanced, and Amateur and run the gamut from simple French cuisine to advanced classes in Business Development and Food and Technology. Programs for serious chefs and chef students are 6 to 9 month diploma programs.
Le Cordon Bleu USA schools are designed to follow the curriculum laid out by the prestigious Paris Le Cordon Bleu. Fourteen campuses are distributed around the U.S. Each offers a diploma in Culinary Arts, Patisserie and Baking or Hospitality and Restaurant Management.
French Cooking Schools Abroad
Le Cordon Bleu is about the most prestigious you can get with French cooking school. If you'd prefer to study outside the U.S. then check out the original Paris school or shop through the 7 other locations that dot the globe in such unique environments as Japan, Australia and England. Le Cordon Bleu is built on the Escoffier method. You learn everything from classic French cuisine to elaborate haute cuisine and even regional cuisines.
Find A Culinary School near Ashburn With Open Eligibility Today!
Culinary Specialties
International Cuisine
Specialty Schools
Online Options
---
Culinary Training
Top Schools
Majors
Degree Types
Career Information