Chef Schools and Culinary Training in Missouri
Cooking schools in Missouri deliver culinary programs on par with the best industry educators. You'll find Diploma programs from technical colleges specializing in accelerated job-placement, Associate's Degrees from career-focused community colleges, and Bachelor's Degrees that emphasize hospitality, restaurant and culinary management.
The State University system tackles advanced studies in hospitality management, nutrition, and dietetics.  Missouri's stand-alone culinary arts schools are among the best in the country, offering a range of schooling options for chefs at all levels.  As you study the myriad of Missouri alternatives, define your culinary career objectives.  Are you management minded, or content to step into entry-level kitchen work?  Are you setting the stage for an entrepreneurial venture?  Does your true calling come from a chef's specialty like Pastry Arts?
Answering career questions and envisioning your dream job are essential for orienting yourself on the best educational path forward. Choose a school with a track record for placing graduates in work roles that resemble your dream job.  Whatever your aspirations, make sure your school has these culinary tools in place, to prepare you for employment:
Internships/externships in reputable kitchens
Student-run restaurants
Well-equipped teaching and demo kitchens
Professional chef/instructors
Guest chef presentations
Career guidance and continuing education opportunities
Job placement
Use every resource at hand to boost your career credibility - consider membership in a professional organization.  Industry groups and associations are notorious for their strong commitment to education.  Scholarships and educational seminars are members-only events, designed to advance industry careers. Local chapters of professional chef organizations engage with local culinary talent for networking and job placement opportunities.  By establishing yourself as a regional student-member, your associations with like-minded industry pros can be tapped later for apprenticeships and jobs.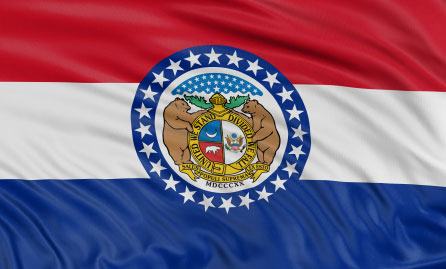 Missouri Food Scene as Educational Experience
Your culinary education must include a heavy dose of regional cuisine. Dissect local menus of note, and whenever possible, introduce yourself to the chefs who are responsible for creating local trends.  Pay particular attention to the creative use of seasonal ingredients that make their meals stand out.  Understanding local culinary traditions and food trends provides essential input for carving out your own niche on the local job scene.
St. Louis, Kansas City, and Springfield offer clusters of eclectic and innovative culinary experimentation, but barbecue and other Missouri meals are also showcased at regional festivals and food events.  The concentration of local culinary talent is high at these foodie outposts, where participating chefs are eager to put their best feet forward for hungry hometown diners.
For students, Epicurean festival learning opportunities run the gamut. Participating in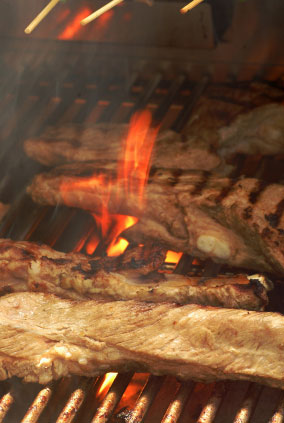 student competitions ala Iron Chef America or doing volunteer prep-work in festival kitchens are valuable resume entries for chefs-to-be.  High-volume food production experience and industry networking opportunities add further educational value to fun food festivals.
Get a Chef's Job in Missouri
Chefs work across a wide spectrum of employment environments, so don't limit yourself at job hunting time. Your first job won't be as an Executive Chef, so your path to kitchen management success might include a job in one of the following hospitality areas.
Fine-dining restaurant
Hotel kitchen
Nursing home, hospital, medical center
Corporate kitchen
Banquet, catering facility
Personal, private chef
Resort, spa
Casino
Leading Missouri Cooking School
L'Ecole Culinaire - Ladue – One of two world-class campuses in the region, promoting exacting chef curriculums. Courses are taught by professional chef/ instructors with baking and cooking experience that translates to classroom understanding of the precise skills required to propel any chef's career forward.
Ladue campus boasts nearly 30,000 square feet of classroom and lab space.  Classrooms are equipped with computers and learning aids that help instructors lay down a solid theoretical foundation.  Practical application of classical cooking techniques occurs at student work stations, within the kitchen labs.  Stoves, sinks, ovens and a wide array of most-often-used cooking implements are provided for the hands-on phases of instruction that reflect authentic commercial scenarios.
For the ultimate real-time training, chef students are dispatched for work shifts at the school's fully operational restaurant.  The Presentation Room serves the St. Louis public, from a student-conceived and executed menu.  Gratuities and other donations are used to help culinary students with educational funding needs.
Ten-week phases break the curriculum into manageable modes that are applied to popular L'Ecole Culinaire degrees like; Associate's in Occupational Studies – Culinary Arts, A.O.S. – Culinary Management, and Diplomas in Culinary Essentials or Culinary Fundamentals.  A state of the art facility has recently been added to the campus lineup, in Olivette, MO.
Missouri State Colleges, Community and Technical Colleges Offering Culinary, Restaurant Management, and/or Hospitality Degrees
Central Missouri State University – Warrensburg

College of the Ozarks - Point Lookout

East Central College – Union

Fontbonne College – St. Louis

Forest Park Community College – St. Louis

Lake Career and Technical Center – Camdenton

Jefferson College – Hillsboro

Metropolitan Community College - Kansas City

Northwest Missouri State University – Maryville

Ozarks Technical Community College - Springfield

Patricia Stevens College – St. Louis

Rolla Technical Institute – Rolla

Saint Louis Community College - Forest Park

Saint Louis University – St. Louis

Saline County Career Center – Marshall

Southwest Missouri State University – Springfield

University of Missouri-Columbia – This flagship campus of the University of Missouri system offers more than one food related degree.  Nutrition Studies and Food Science are food related majors that lead to work in institutional settings like hospitals and schools, and as consultants for restaurants and corporate food entities.  The best fit for dedicated food professionals who want to work on the recreational side of the food service business, is the Bachelor's of Science in Hospitality Management offered by the school. 
The Food and Beverage emphasis is particularly well suited for students seeking employment as kitchen managers, F&B directors, and restaurant entrepreneurs.  Four-year credentials in the hospitality field are stepping-stones to employment at hotels, motels, casinos, fine-dining restaurants, cruise lines and in entrepreneurial roles like owner/operator, personal chef, and brand innovators.
Waynesville Technical Academy – Waynesville

Find A Culinary School near Ashburn With Open Eligibility Today!
ACF Accredited Programs
Postsecondary
College of the Ozarks
1 Opportunity Ave.,
Point Lookout, MO 65726-9300
Phone: (417) 690-2108
Contact: Robert J Stricklin, CEC, AAC - rstricklin@cofo.edu
Programs
Bachelors Degree in Culinary Arts
East Central College
1964 Prairie Dell Rd.,
Union, MO 63084-4344
Phone: (417) 690-2108
Contact: Michael A. Palazzola, CEC - michael.palazzola@eastcentral.edu
Programs
AAS Degree in Culinary Arts
Ozarks Technical Community College
1001 E Chestnut Expy.,
Springfield, MO 65802-3625
Phone: (417) 447-8281
Fax: (417)895-7264
Contact: Lisa Gardner - gardnerl@otc.edu
Programs
AAS Degree in Baking & Pastry
AAS Degree in Culinary Arts - Culinary Arts Option
St. Louis Community College
5600 Oakland Ave.,
Saint Louis, MO 63110-1316
Phone: (314) 644-9617
Fax: (314) 951-9405
Contact: Ellen E Piazza - epiazza@stlcc.edu
Programs
AAS Degree in Culinary Arts
AAS Degree in Baking and Pastry Arts
Secondary
Fort Osage Career and Technology Center
2101 N Twyman Rd.,
Independence, MO 64058-3200
Phone: (816) 650-7190
Contact: Lisa Burgess - lburgess@fortosage.net
Programs
AAS Degree in Culinary Arts
AAS Degree in Baking and Pastry Arts
Lake Career and Technical Center
PO Box 1409,
Camdenton, MO 65020-1409
Phone: 573-317-3483 x 7370
Fax: (573) 346-9284
Contact: Elaine S. Mallahan - smallahan@camdentonschools.org
Nichols Career Center
605 Union St.,
Jefferson City, MO 65101-2814
Phone: (573) 659-3100

North Technical High School
11700 Derhake Rd.,
Florissant, MO 63033-6419
Phone: (314) 989-7726
Fax: (314) 989-7665
Contact: Wayne L. Gerler - wlgerler@ssdmo.org
Northland Career Center
1801 Branch St.,
Platte City, MO 64079-8372
Phone: (816) 858-5505
Saline County Career Center
900 W. Vest St.,
Marshall, MO 65340-1668
Phone: (660) 886-6958
South Technical High School
12721 W. Watson Rd.,
Saint Louis, MO 63127-1324
Phone: (314) 989-7460
Contact: David A. Bass - DABass@ssdmo.org
Waynesville Career Center
400 G.W. Ln.,
Waynesville, MO 65583-2384
Phone: (573) 842-2500
Contact: Jon E. Dye - jdye@waynesville.k12.mo.us
Culinary Training
Top Schools
Majors
Degree Types
Career Information