South Dakota Colleges for Student Chefs
South Dakota is heavily travelled by tourist adventurers, which makes for a thriving food service industryacross the state. For culinary arts and hospitality students this is good news, since South Dakota's unique food culture provides a robust backdrop for getting a chef's education.
Compared to many other states, South Dakota remains somewhat remote. This is home of the Badlands, Black Hills, Mount Rushmore, Crazy Horse, and the annual Sturgis Rally; destination for  thousands of devoted Harley Davidson enthusiasts each year. Stick to the most populous regions of the state for the greatest breadth of culinary arts opportunities.
Major cities like Sioux Falls, Brookings, Rapid City, and Pierre offer outposts of culinary inventiveness that are ready to be tapped by student chefs.  Larger cities offer the best educational venues, and supporting arrays of hospitality jobs, to help you reinforce classroom theory with on the job experience.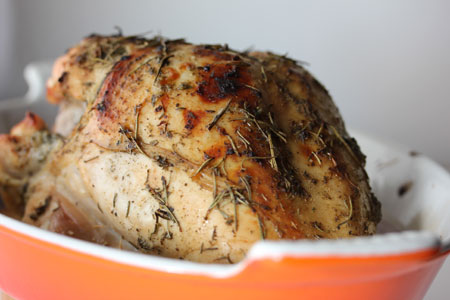 Choosing a Culinary School Program
The schools present in South Dakota include four-year universities, and community and technical colleges. Four year schools offer Bachelor's Degrees in majors likeCulinary Arts Management, Hospitality Management, Food Technology, Food Scienceand Nutrition Studies. Emphasis for university studies is placed on management and business principles.
Degree programs common found at community, tribal, and technical schools include Associate's, Diplomas and Certificates in Professional Cooking, Culinary Arts, Pastry Arts and other hospitality industry disciplines.
Career-driven schools have certain tools in place to prepare you adequately for your transition to the hospitality workforce.  Define your chef's dream before you launch, and then place yourself on the best path toward fulfilling your career goals.  Look for these hallmarks of respected Culinary Arts programs:
Internship,externship and/or apprenticeship opportunities with local industry leaders.
Study abroad opportunities
Professionally-equipped teachingkitchens that place you in daily contact with industry-best kitchen tools.
Student-run restaurants and catering operations.
Professional chef instructors.
Career guidance and continuing education opportunities.
Job placement services
Education in Local Food Trends
Your academic schedule provides only part of your culinary arts education, the rest is found off campus, amidst local gastronomic culture.  As a culinary arts student, make frequent forays into the regional food scene, to bolster your own culinary point of view.  Interacting with like-minded area professionals helps you identify your own place within the local employment market.
Getting a good job is an absolute priority, so tap whatever resources are at hand, to further your cooking career. Seek out the best reviewed local eateries, and whenever possible, make contact with promising local chefs.  Dissect their menus with an eye towardunique nuances of flavor development and use of local seasonal ingredients. As you evaluate the viability of the local food service industry, envision yourself working at your South Dakota dream job.
Regional food festivals offer colorful concentrations of innovative professional chefs.  Volunteer in a festival kitchen, or find other ways to participate in these food-inspired gatherings.  Advance your brand by putting your culinary chops on display, and use your networking skills to establish insider contacts- you'll draw from these resources at job hunting time.
Taste of Brookings, SD is an August festival where local restaurants compete for the adoration of local foodies in three categories.  Entrants are judged by festival-goers in Appetizer, Entrée and Dessert contests that provide ample opportunities for culinary arts students to participate.
Festival of Nations at University of South Dakota shines a spotlight on ethnic diversity and the traditional gastronomic offerings of a variety of cultures.  Authentic culinary traditions are to be mined by culinary arts students, as a way to expand understanding of multicultural cuisine.
Getting a Food Service Job in SD or Beyond
Competing for a job in South Dakota is aided by a wide range of resume entries, reflecting your diverse hands-on cooking experiences. Use internship/apprenticeship experience to leverage local and national employment connections. Your time as an apprentice might lead to a job, working alongside your mentor.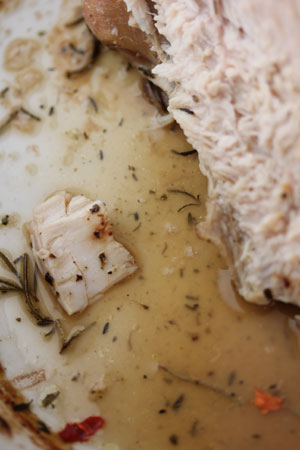 Student memberships in respected food service industry associations, like the American Culinary Federation, illustrate your commitment to the industry, and help establish you as a recognizable feature of the local culinary landscape.
Use professional associations and society memberships to forge connections with other professionals and like-minded culinary arts students.  Members enjoy access to private job postings, educational events and important national and regional conferences.
Salaries for South Dakota chefs vary based on key factors like: education, professional experience, location, type of establishment and even your personal reputation. Average salary range for sous chefs in Sioux Falls might fall between $30,000 and $40,000 annually.
South Dakota State Colleges, Community and Technical Colleges Offering Culinary, Restaurant Management, and/or Hospitality Degrees
Black Hills State University – Spearfish

Mitchell Technical Institute – Mitchell – The Culinary Academy of South Dakota resides within MTI's stable of educational programs.  Learning to cook at MTI relies on standard theoretical classroom learning, as well as extensive on the job training in local convention centers and hotels.  Food preparation, sanitation and all aspects of service are folded into a comprehensive curriculum that prepares graduates for a wide range of food service jobs.  From cook to waiter, students play a variety of roles in the Oak Room restaurant on campus. Students who study for one year are rewarded with a Diploma from the school, and the option to enroll for a second year, in pursuit of an Associate's of Applied Science Degree.  The school boasts a high placement rate for graduates.

National American University - Sioux Falls- Cooking great food is half the recipe for entrepreneurial success in food service – the other half is knowing how to manage your business.  NAU offers a dedicated small business management program that awards graduates with Associate's Degrees and all the tools needed to succeed in business.  You won't learn to cook here, but you'll learn to keep your business in the black, for a long and successful run as a restaurateur.

Sinte Gleska University – Rosebud

South Dakota State University – Brookings

ACF Accredited Programs

Postsecondary
Mitchell Technical Institute
1800 E Spruce St.,
Mitchell, SD 57301-4900
Phone: (605) 995-7311
Contact: Joshua M. Kranz, CEC, CCA - josh.kranz@mitchelltech.edu
Programs
AAS Degree in Culinary Arts

Certificate & Job Training Programs
Boxeleder Job Corps Civilian Conservation Center
22023 Job Corps Place
Nemo, SD 57759
Phone: (605) 348-3636
Contact: Finance Department - mford02@fs.fed.us

Find A Culinary School near Ashburn With Open Eligibility Today!
Culinary Training
Top Schools
Majors
Degree Types
Career Information