Becoming a Chef in Beautiful Montana
Training to become a chef or professional cook in Montana takes dedication and an ambitious attitude. Montana's relatively remote placement means that there are only a few schools that offer cooking programs. However, chef school candidates should not be discouraged.
Montana attracts many tourists each year, so there is a ready demand for exceptional cuisine. As a result, there are culinary opportunities in Montana that do not exist in all states. Top chefs may be found everywhere and the culinary industry is alive and well in Billings, Bozeman and Missoula. These cosmopolitan areas provide fertile ground for building a well-respected, even potentially world-class career.
Montana's Food Culture Is Robust
One standard of measuring a local foodie-quotient is to have a close look at the festivals and food-oriented events that are put forth in the area.  By this standard and others, Montana offers a thriving food culture that is ready to be explored by passionate culinary students. 
Engaging with the local food scene should be considered an integral part of a chef's education.  Understanding the food trends and popular dishes of a region will pay dividends when it is time to put on your chef's whites and get to work.  Festivals and food gatherings are a great place to interact with the local culinary heavy hitters.  Networking and tasting opportunities abound for ambitious fans of fine food and drink.  Local chefs are quick to strut their stuff at these events because it brings notoriety to their culinary projects.  Each year there are numerous annual food events held in various Montana cities.
Montana Winter Fair is held in Lewiston each year.  The emphasis is on an array of culinary competitions and tasting opportunities.  Dutch oven cooking is featured as a category in one of the competitions, as well as a good old-fashioned chili cook-off.  The bake off provides a point of interest for potential pastry chef candidates.  The fair is host to a culinary trade show that gives vendors and suppliers an opportunity to showcase their wares to chef practitioners and restaurant owners.  Chefs to be gain valuable insight into the food and beverage supply chain by attending such trade events.
Billings Wine and Food Festival is a similar event that draws chefs from across the state to participate in the annual Iron Chef competition.  Guest chefs are engaged for special tastings that feature the food offerings of well-known local restaurants.
Taste of Bigfork focuses on the wine and food pairings that elevate the culinary experience.  Local chefs and specialty food purveyors are tasked with conveying their culinary points of view to eager tasters by way of sample sized foodie treats.
Taste of Great Falls is one of two culinary events held in the area each year.  The taste is held in June, while the Wine and Food Festival is a winter event that brings an evening of wine and food sampling to the Great Falls.  Over 100 specialty wines are paired with food offerings from in and around Montana.
Testicle Festival is a Rock Creek Lodge event that pushes the limits of gastronomic pleasure.  Nose to tail cooking is a popular culinary philosophy that dictates the entire animal be eaten and Rocky Mountain Oysters are a culinary product of this point of view.  Bull testicles are fried and sautéed for the willing samplers to enjoy.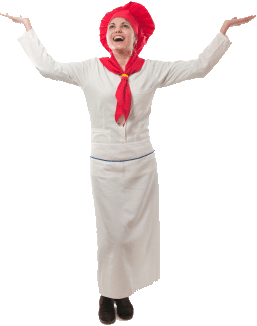 Montana has a strong agricultural presence, so the raw materials of fine cuisine are present in abundance.  It should come as no surprise that an eager cadre of culinary minds stand at the ready to transform these bountiful ingredients into culinary wonders.
Choosing a Good Culinary Arts School
Your culinary arts or professional cooking education is about arming yourself with the skills and know-how that will give you a leg up in today's competitive marketplace. But it is also about positioning yourself for realistic and respectable employment when you get out of school.
Effective institutions need to to have a few tools and services in place to help you realize your goals.  Some important components of an effective school are:
student-run restaurant
local, national or study abroad internships and/or apprenticeships
state-of-the-art teaching kitchens
career guidance and job placement
In addition to classroom and hands-on kitchen instruction, students benefit from several off campus strategies.  Getting to know the food landscape of your locality can be as important as learning proper knife skills in the kitchen. 
Networking with local culinary professionals expands your culinary viewpoint to include aspects that may not have occurred to you without some outside input.  Remember that experienced chefs have paid their dues and put enough time in to learn some valuable lessons. 
By familiarizing yourself with local restaurants and chefs you are opening the door to a cache of knowledge that would take you a lifetime to accumulate on your own. Fellow professionals are generally eager to share information about their own educational experience that might help you establish your own culinary path.
Securing Employment as a Chef in Montana
A membership in a national professional association, such as the American Culinary Federation's Montana Chef's Association in Missoula, can help you gain footing in the industry.  Fellow members utilize associations to find staff for their culinary endeavors. Many associations have regularly updated job boards that help connect culinary talent with the opportunities that exist in the area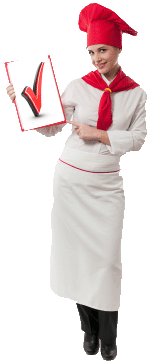 School internships fill a valuable role for many students since they often lead to full time employment.  Proving yourself in an intern capacity is a great way to earn the respect and confidence of an employer.
Montana chef salaries fall on a scale that is based on professional experience, educational achievement and other local factors. Average salary for a sous chef is in the thirty thousand dollar range, and executive chefs command pay that could be twice that. Good places to look for entry- or mid-level chef jobs in Montana include restaurants in larger cities, hotel kitchens, or in the lodges and resorts that surround National Parks like Yellowstone and Glacier.
List of Montana Schools that Offer Culinary Arts, Pastry Arts, Professional Cooking and Hospitality Management Degrees
ACF Accredited Programs
Postsecondary
Big Sky Culinary Institute – Missoula College
1205 E Broadway St.,
Missoula, MT 59802-4968
Phone: (406) 391-7130
Fax: (815)280-2696
Contact: Aimee R. Elliott, CCC - aimee.elliott@umontana.edu
Programs
AAS Degree in Culinary Arts
Certificate in Culinary Arts
Certificate & Job Training Programs
Trapper Creek Job Corps
5139 W. Fork Rd.
Darby, MT 59829-9609
Phone: (406) 821-2110
Contact: Daniel Gager - daniel.gager@usda.gov
Find A Culinary School near Fairfield With Open Eligibility Today!
Culinary Training
Top Schools
Majors
Degree Types
Career Information