Choosing a Cooking School in the District of Columbia
The governmental culture of Washington D.C. creates a perpetual flow of people who work in the public sector.  The resultant demographic is a diverse assemblage of folks from different places who find themselves interacting within a food culture that is a melting pot of international influences.
For would-be chefs and hospitality professionals, D.C. provides a wide array of educational opportunities, as well as a robust restaurant and hospitality industry.  The seat of U. S. government draws a brisk tourist trade each year, so food service opportunities exist at all levels.
You might aspire to the job of White House Chef, or simply want to work on a kitchen line in downtown D.C.  Either way, a path toward success is not hard to find in the D.C. area.  Certificate, Associate's and Bachelor's degree programs prepare students to enter the culinary game at their chosen level of excellence.
Hospitality Industry Demand
The schools available in the District of Columbia generally focus on hospitality and nutrition studies. But one of the world's most prestigious culinary arts institutes is also included in the D.C. educational repertoire: The International Culinary Schools at the Art Institutes of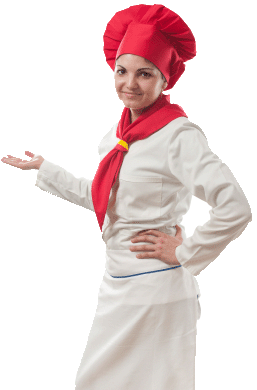 Washington is located in the metro-area suburb of Arlington.
Even here most degree tracks emphasize both culinary arts/skills and food and beverage management training.  Washington is a lodging community; so many restaurant opportunities exist in conjunction with a hotel property.  The transient nature of D.C.'s hospitality scene makes training in the hospitality industry a valuable feather in a chef's cap.
The good news for kitchen professionals at all levels is that a steady flow of international visitors creates a receptive canvas for creative chef's to adorn.  People want inventive and exciting cuisine when they visit a cosmopolitan city like D.C., so some of the country's most exciting food trends are born there.
Another sector of the food economy creates the need to feed large numbers of people inn an efficient way.  The cities historical monuments and museums account for another contingent of D.C. visitors who aren't always in fine-dining mode.  Casual and fast restaurants that offer good food are a proud fixture of D.C. neighborhoods, and are the proving grounds for budding chefs.
Survey the D.C. Culinary Scene
A thorough survey of the city's culinary scene should be on your academic "to-do" list. It's safe to say some of the best chefs in the world are right here in a concentrated area, so opportunities for students to absorb food knowledge exist around every corner.
Sample the city's best fare with a mindful eye toward trends and influences. Dissect the inventive menus of top local chefs, and learn the seasonal and native ingredients that make up their specialties.  Whenever possible, engage with other culinary professionals in the area to keep your finger on the pulse of the local food scene.
If sampling the best menus in D.C. is outside your budget, try visiting a few of the regional food festivals. These annual events usually feature food offerings from the city's of "best of" restaurants, chef demos, and beer and wine tastings. To satisfy our need for Food Network type entertainment, many festivals have come to include exciting recipe cook-offs and chef competitions.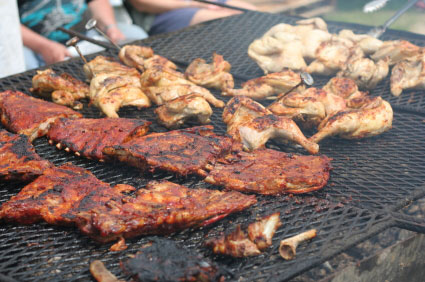 For students, the festivals provide opportunities to rub elbows with local heavy hitters, and forge industry contacts.  Friends in the industry are a great leg-up for wayward chefs who need work.  Cooking educators often sponsor competitions for student chefs that put them in the driver's seat of TV type throwdowns for fun and prizes.
These fertile grounds of foodie fun are great D.C. area attractions for students seeking to stay atop the local scene:
Sweet Charity – Benefits the Heart of America Foundation that provides books for poor kids.  The fest is a party oriented event that taps local chefs to put their best bites forward in a tempting culinary bonanza.  Pastry chef students will gain insight and pounds at this dessert and candy outing.
DC International Wine and Food Festival – D.C.'s premiere winter food event features a week-long, city-wide festival, 2-Day GRAND TASTING of food and wine, Wines from around the world ,Gourmet food booths with new products, and Restaurant Row featuring delectable bites from local restaurants.
Annual Safeway National Capital Barbecue Battle – This is a serious barbecue throwdaown that pairs a healthy appetite with a music and fun festival to benefit the Boys and Girls club.  40K in prizes are the draw for BBQ pitmasters from all over the country.
Tips for Your Kitchen Job Search
Recent graduate looking for kitchen work in D.C. should tap the contacts they accumulated during their instruction.  Internships and other collaborative assignments can prove valuable mining grounds for post-school employment.  Your culinary school should be chosen, in part, for its ability to get your foot in the door of a decent employer.
Certificate and Associate's degree holders might jump in at the entry level, but Bachelor's in Culinary Arts or Hospitality Management will increase the potential for landing a higher tier job.  The good news for students is that the industry rewards hard work and promotes from within, so no matter your starting point, your mobility is high.
Advancing your culinary agenda might involve some work that is not in your particular area of interest, but ambition and perseverance often lead you toward your ultimate goal.  Team skills and a passion for the craft are recognized features of a good chef, and they will set you apart from your contemporaries in the competitive hospitality field.
Sous Chefs in Washington, D.C. can expect to earn a median income of around $51,000, which exceeds the national average for the position.
D.C. Culinary Education Programs at State Colleges, Community and Technical Colleges, and Culinary Schools
International Culinary Schools at the Art Institutes of Washington in Arlington boasts one of the most in-demand culinary and pastry arts programs in the country. Learn international cuisine and culinary techniques, have the chance to hone your skills and learn from accomplished chef/instructors. Degrees on the DC campus: Bachelors Culinary Arts Management, Bachelors Food and Beverage Management, Associates Culinary Arts, Associates Wine, Spirit and Beverage Management, Certificate Culinary Skills, and Certificate Baking and Pastry.
George Washington University – DC
Howard University – DC
University of the District of Columbia - DC
ACF Accredited Programs
Certificate & Job Training Programs
Potomac Job Corps Center
1 Dc Village Ln SW
Att: Finance Department
Washington, DC 20032-5206
Phone: (202) 373-3095
Contact: Paula Lesko - lesko.paula@jobcorps.org
Find A Culinary School near Ashburn With Open Eligibility Today!
Culinary Training
Top Schools
Majors
Degree Types
Career Information