Virginia Culinary and Hospitality Schools
From the capital city of Richmond, with its progressive urban flavor, to the coastal area around Norfolk that is quintessential eastern seaboard, the state of Virginia carries a rich hospitality tradition.  Southern comfort food dominates the menu in rural mountain towns like Natural Bridge and Stanton, but the inventive and thoughtful cuisine found in cultural centers like Roanoke and Charlottesville qualifies as top gourmet fare.
Universities are numerous throughout the state and some offer great culinary arts schooling for Virginia would-be chefs.  Historical schools like Washington and Lee University and Virginia Military Institute are not likely to educate you in the kitchen but the rich educational tradition they embody creates fertile grounds for you at other nearby schools.  Southern hospitality is a well-known phenomenon that points up Dixie's ability to make you feel right at home, and food is at the center of it.
Virginia Beach and other tourist towns on the coast are famous for seafood like the famed Chesapeake Bay Blue Crab.  The bounty of the Bay provides the backbone for traditional crab cakes that lumps the delectably sweet meat of the Blue Crab with seasoned breading and herbs before pan frying them.  Creative chefs transform the ocean's daily bounty into culinary wonders that cannot be appreciated elsewhere.
Dairy and cattle are leading industries in Virginia, so local chefs have more than just Virginia peanuts to put into their pots.  Artisan cheeses are award winners in this sate that now competes head-on with Wisconsin and California to be the top dairy producer each year.  Farms nestled in the undulating valleys of the Blue Ridge and Appalachian Mountains raise unique cattle breeds like Limousine and Black Angus that are prized by chefs for their high quality meat.  Virginia has carved out a niche among domestic wine producers for delivering high quality wines that are made from locally grown grapes.
Prized beef, world-class dairy, and noteworthy wines: is it any wonder that the state of Virginia occupies her own special place in the culinary dreams of passionate chefs-to-be?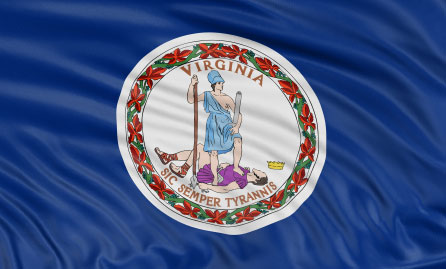 Find a Quality Cooking School in Virginia
When you're out for the best education possible, there are a couple things that you should consider.  The type of degree you seek will steer your educational ship in a certain direction, so it's important to refine your chef dream before you start school.  The hospitality industry represents a large pool of employment opportunities that require training in specific disciplines.  By visualizing your dream job, you are better prepared to hit the ground running on the proper path to your personal success.
Are you a hands-on kitchen professional who wants to make a mark by creating inventive gourmet pastries?  If so, the Pastry and Bakery Arts course of study might be just the right match for your dreams.  If you are a management oriented worker who can see yourself in a variety of supervisory jobs, then the Hospitality Management program will lay the best groundwork for your success as a hotel or restaurant manager.
Institutions specialize in churning out well-educated professionals for a variety of hospitality jobs.  Make sure the school you choose is equipped with the program you need: 
Bachelor's degrees are four-year programs that allow graduates to step into management roles right out of school. 
Associate's degrees are two-year curriculums that prepare graduates for specialized jobs within the industry like line cook, sous chef, hotel front desk manager, or banquet coordinator.
If you're looking to latch-on to the basic skills and get yourself employed ASAP, then consider worthy one-year Diploma/Certificate courses that hammer home the fundamentals and set you on the course to grow your career on the job.
Community Colleges and Technical Colleges often have well-respected Associate's degree programs for culinary arts students.  Some things to look for in a good school:
Internships, externships and apprenticeships
Working restaurants that are open to the public
Job placement and resume help
Professional chef instructors who bring real world experience to the training kitchen
Career guidance
Explore the Local Food Scene
A required part of your culinary training must be a thorough exploration of the local food scene. Check out the best local eateries, and learn about the area's most celebrated chefs. Dissect inventive dishes and learn nuances of flavor with your own culinary point of view in mind.
Local festivals and food-centric events provide excellent opportunities for cooking students to get a finger on the pulse of the local food scene.  Creative Virginia chefs prepare regional ingredients to showcase their own restaurants and get noticed, so they usually put their best culinary foot forward.  As a student you can get involved by watching and tasting, but a far better approach is to volunteer in a festival kitchen.
Making contacts that will serve you in the future is a natural byproduct of the culinary cross-pollination that occurs at foodie gatherings.  Iron Chef style competitions have become mainstays at these cooking events, and they often include student categories that put your kitchen chops in the spotlight.

Don't miss out on Virginia's exciting wine country and outstanding agricultural bounty. Take it all in on a student budget by adding these regional food and wine festivals to your "academic" calendar:
Annual Fall Wine Festival, Norfolk
Charlottesville Vegetarian Festival, Charlottesville – Focuses on the bounty of the land and the culinary buzzwords; sustainable farming.  6000 visitors hit the one day fest each year to sample vegetable creations from local trendsetters in meatless cooking.  Students are sure to benefit from exposure to a national trend that involves responsible food practices, from farm to plate.
Virginia Wine Festivals –The State has emerged as one of the top wine producing regions in the country.  Hybrid wine grapes lend themselves to high yields in Virginia's climate; so many wines are produced from local grapes.  The state features dozens of festivals that play up the fame of Virginia wines. To navigate the landscape efficiently, consider only those festivals that draw 20+ winery exhibitors.
Annual Brunswick Stew Festival, Richmond
Chincoteague Seafood Festival – Best of the best local seafood preparations are featured at this spring festival.  Little Neck clams, oysters and fish are presented among traditional side dishes of the South.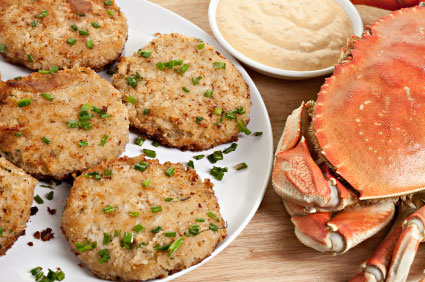 Virginia Cooking Academies, Community and Technical Colleges, and Other Schools Offering Culinary Arts, Restaurant Management, or Hospitality Degrees
Capital Bartending School – Alexandria

Culinary Institute of Virginia – The Associate's in Applied Science Degree from the cooking school at ECPI University prepares students for kitchen work in a variety of industry settings including, resorts, cruise ships, fine-dining restaurants, and banquet facilities.  The 15-month program includes externships throughout that prepare a student with hands-on technical application of classroom skills.

James Madison University – Harrisonburg

J. Sergeant Reynolds Community College – Richmond – Hospitality Management, Tourism, and Culinary Arts are the focus of degree programs at the capital city campus.  Associate's in Applied Science-Culinary Arts is an intensive course of study that is accredited by the American Culinary Federation.

National Business College – Salem

Professional Bartending School – Arlington

Radford University – Radford

Virginia Intermont College – Bristol

Virginia Polytechnic Institute - Blacksburg

Virginia State University – Petersburg

The Art Institute of Washington – Arlington – This nationally accredited cooking school is located in the D.C. suburb of Arlington, VA, which provides a bustling hospitality industry for work-study opportunities.  Stand-alone culinary academies provide an advantage in their specialized structure by graduating students on a faster track than conventionally oriented curriculums.  If you want to get out and get on the job, then embrace an intensive program that won't have you sitting idly by between semesters.
ACF Accredited Programs

Postsecondary
Art Institute of Virginia Beach
4500 Main St., Ste. 100,
Virginia Beach, VA 23462-3358
Phone: (877) 437-4428

Programs
AA in Culinary Arts
Baking and Pastry Diploma
BS in Culinary Arts Management
Culinary Arts Diploma
Culinary Institute of Virginia, College of Culinary Arts of ECPI University
2428 Almeda Ave. Ste. 106, Norfolk, VA 23513-2448
Saint Johnsbury, VT 05819-2361
Phone: (757) 858-2433
Fax: (757) 213-5299
Contact: Andrew Gladstein - agladstein@chefva.com
Programs
AAS Degree in Culinary Arts
Dabney S. Lancaster Community College
1000 Main St.,
Clifton Forge, VA 24422-3310
Phone: (540) 261-1211 x 3514
Fax: (802)751-2236
Contact: Ed McArdle - emcardle@dslcc.edu
Programs
AAS Degree in Culinary Arts
Certificate in Culinary Arts
J. Sargeant Reynolds Community College
700 E. Jackson St.,
Richmond, VA 23219-1543
Phone: (804) 523-5070
Fax: (804) 786-5465
Contact: Jesse Miller, CEC, CCE, CCA - jmiller@reynolds.edu/a>
Programs
AAS Degree in Culinary Arts
Stratford University - Glen Allen
11104 W. Broad St.,
Glen Allen, VA 23060-5813
Phone: (804) 291-4231
Fax: (804) 290-0275
Contact:William Erlenbach - werlenbach@stratford.edu, Raimund W. Hofmeister, CMC, AAC - rhofmeister@stratford.edu
Programs
AAS Degree in Advanced Culinary Arts
AAS Degree in Baking & Pastry Arts
Stratford University - Newport News Campus
836 J Clyde Morris Blvd.,
Newport News, VA 23601-1303
Fax: (703) 734-5336
Contact: Jonathan A. Wilson - jwilson@stratford.edu, Raimund W. Hofmeister, CMC, AAC - rhofmeister@stratford.edu
Programs
AAS Degree in Advanced Culinary Arts
AAS Degree in Baking & Pastry Arts
Diploma in Advanced Culinary Arts Professional
Stratford University - Virginia Beach Campus
2900 Eisenhower Ave.,
Alexandria, VA 22314-5202
Fax: (703) 734-5336
Contact: Noree Hatheway - nhatheway@stratford.edu, Raimund W. Hofmeister, CMC, AAC - rhofmeister@stratford.edu
Programs
AAS Degree in Advanced Culinary Arts
AAAS Degree in Baking & Pastry
Diploma in Advanced Culinary Arts Professional
Stratford University-Alexandria Campus
14349 Gideon Dr.,
Woodbridge, VA 22192-4641
Phone: (815) 280-1239
Fax: (802)751-2236
Contact: Raimund W. Hofmeister, CMC, AAC - rhofmeister@stratford.edu
Programs
AAS Degree in Culinary Arts
AAS Degree in Baking & Pastry Arts
Diploma in Advanced Culinary Arts Professional
Tidewater Community College
300 Granby St.,
Norfolk, VA 23510-1910
Phone: (757) 822-1350
Fax: (757) 822-1380
Contact: Michael J. McGreal, CEC, CCE - tcaverd@tcc.edu
Programs
Associates of Applied Sciences in Culinary Arts Degree
Virginia Western Community College
3098 Colonial Ave. SW.,
Roanoke, VA 24015-4704
Phone: (540) 857-6331
Fax: (802)751-2236
Contact: Michael J. McGreal, CEC, CCE - jzeisler@virginiawestern.edu
Programs
Associate of Applied Science in Culinary Arts
Career Studies Certificate in Culinary Arts: Advanced Foodservice
Secondary
Hermitage Technical Center
8301 Hungary Spring Rd.,
Richmond, VA 23228-1907
Phone: (804) 756-3020
Fax: (804) 756-3025
Contact: Hill Carter - hcarter@henrico.k12.va.us
Programs
AAS Degree in Culinary Arts
Find A Local Culinary School With Open Eligibility Today!
Culinary Training
Top Schools
Majors
Degree Types
Career Information