Find a Culinary Arts Training Program in Mississippi
This is the land of catfish, fried green tomatoes, and Mississippi Delta Blues music. Southern hospitality dominates the food scene within the state, but select culinary education programs look beyond cornbread and greens to provide comprehensive training for chefs-to-be.
Jackson, Gulfport and Hattiesburg are the urban outposts that yield the most advanced culinary presence, but not all educational opportunities for chefs are in the state's main cities.  Look to Community and Technical Colleges for pure kitchen schooling, but advanced studies in nutrition and dietetics are best obtained in four-year universities.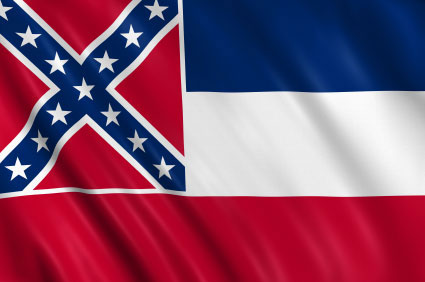 Choosing a Culinary School in Mississippi
Narrow your search for culinary arts, pastry arts or restaurant management education by refining your chef's dream.  Are you a management-minded pro who wants to run the show?  Or would you rather focus on creating your own hands-on kitchen niche?  Answer these and other questions to place yourself on the best path forward – for you.
Remember, your culinary education ultimately serves your job search, so choose a school that has these tools in place to move you along on your chosen career path.
Internship/externship opportunities as part of the curriculum
Working professional chef/instructors who bring varied experiences to their teaching kitchen
Student-run restaurant that is open to the public
Teaching kitchens equipped with state of the art equipment
Career planning and continuing education
Job boards and placement assistance
Learn, Then Earn as a Chef or Pastry Chef in Mississippi
Hattiesburg, Biloxi, Jackson, and Gulfport each offer unique culinary niches for students and job seekers.  Well-known chef Robert St. John owns critically acclaimed restaurants in Hattiesburg and Meridien. Iron Chef Cat Cora began her culinary career in Jackson, where she was born and raised. Learn from these local heavy-hitters by initiating your own successful Mississippi career launch.
Tap all the career resources available to you during, and after school.  Memberships in professional organizations like the Hattiesburg or Mississippi Gulf Coast chapters of the American Culinary Federation, or the Southern Foodways Alliance, provide valuable networking and educational opportunities.  Spreading the culinary word is the stated mission of industry associations like these, and it's done through members-only scholarships, seminars and conferences. Access to these events, and the culinary cross-pollination that occurs there, is valuable input for career advancement.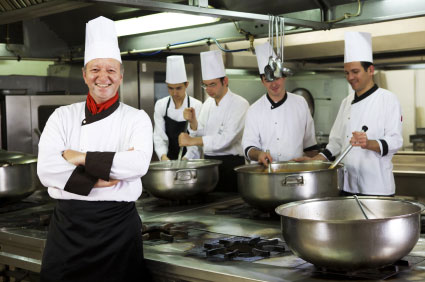 Wide exposure to local food culture should also be a requisite part of your Mississippi culinary education.  Visit highly reviewed local restaurants with an eye toward local trends and traditions. Dissect talked-about menus for insight into local ingredients – and how chefs are using them. 
On a student budget, local food festivals are great ways to rub elbows with noted regional professionals.  Chefs are eager to put their best bites forward at these events, and the casual environments are conducive to sharing ideas.  Volunteer, participate in a student food competition, or take a temp gig as a festival cook at one of these festivals within the state:
World Catfish Festival
Annual Crawfish Festival
Natchez Food and Wine Festival
Biloxi Seafood Festival
Southern Foodways Alliance Symposium
Salaries for chefs working in Mississippi vary based on location, position, experience and type of establishment. A sound chef's education may be a key ingredient in increasing your potential and upward mobility within the kitchen.  Supervisory and management training and experience yield more in wealthier tourist destionations like Hattiesburg, while the more rural parts of the state tend to have lower wages. The BLS Occupational Employment and Wage Statistics stated there were 470 chefs and head cooks across the state in May 2021.
Mississippi Schools Offering Culinary Arts, Restaurant Management, and/or Hospitality Degrees
L'ecole Culinaire – Memphis, TN – This stand alone culinary school is not in Mississippi, but it provides world-class culinary learning in a neighboring state, so is worth inclusion here.  Associate's in Occupational Studies –Culinary Arts, and Diploma of Culinary Essentials programs prepare southern students for employment as cooks and chefs.
Alcorn State University - Alcorn State – Nutrition and Dietetics studies can be completed at Alcorn.  In-depth food education goes beyond culinary technique by focusing on institutional food service and nutritional menu planning.
Coahoma Community College – Clarksdale – This college provides crossover training for chefs who want to step from the kitchen into management roles in the hospitality industry.  Hotel, restaurant and tourism management program lays the foundation for entry-level management work.
Copiah-Lincoln Community College – Wesson
Hinds Community College – Raymond and others- Hospitality and Tourism Management department offers technical training that is preparatory for employment in the fast-paced industry.  Six campuses cater to hotel and restaurant, travel and tourism, and culinary arts students with one and two-year programs.
Meridian Community College – Meridian
Mississippi Gulf Coast Community College – Gulfport and others – Classes for cooks are taught at five campuses, with an emphasis that is uniquely slanted toward high volume food service.  The Food Production and Management Technology Degree targets those interested in fast food, institutional food service, or catering work.  The specialty requires students to master high volume production techniques, but also incorporates management classes into the curriculum.
Mississippi State University - Mississippi State
Mississippi University for Women – Columbus
Northeast Mississippi Community College – Booneville
Northwest Mississippi Community College – Senatobia
University of Southern Mississippi – Hattiesburg
Viking Cooking School – Greenwood – Viking is a manufacturer of high-end stoves and kitchen electrics.  They don't operate a professional cooking school, but they do have a notable series of classes that impart relevant knowledge to advanced amateur chefs.  For a taste of culinary school, try some classes here, before you enroll in a career program.
ACF Accredited Programs
Postsecondary
Mississippi Gulf Coast Community College – Jefferson Davis Campus
2226 Switzer Rd.,
Gulfport, MS 39507-3824
Phone: (228) 493-7201
Contact: Terry Newkirk - terry.newkirk@mgccc.edu
Programs
Associate of Applied Science Degree Baking & Pastry Arts Technology
Associate of Applied Science Degree Culinary Arts Technology
Certificate & Job Training Programs
Finch Henry Job Corps Center
821 Highway 51 S.,
Batesville, MS 38606-2545
Phone: (662) 563-4656 x 1112311
Fax: (662) 563-1644
Contact: Mary Allen - allen.mary@jobcorps.org
Find A Culinary School near Ashburn With Open Eligibility Today!
Culinary Training
Top Schools
Majors
Degree Types
Career Information