Chef Cat Cora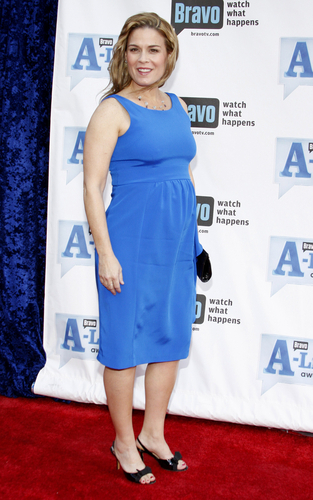 Chef Cat Cora has become a household name primarily because she is seen on the Food Network's Iron Chef America. 
Prior to her rise to TV prominence, this Greek/Mediterranean chef had already carved a deep and notorious niche for herself in the culinary world.
Her spirited appearances on the show have made her a crowd favorite because she exhibits an easygoing passion for food creativity.  Her signature move at the end of her competitions is to gather with her sous chefs and drink a shot of Greek liqueur.  Born as a nod to her love of Mediterranean culture and a job well done, the ritual nip of booze has also cemented her image as just a regular gal.
Her cuisine is anything but regular though, and she is consistently praised for her creativity and ability to transform ingredients in ways that are truly unique.  As the first female Iron Chef, she holds a special place in the hearts of adoring female foodies who draw inspiration from her ability to excel in the male-dominated culinary field.
Chef, author and TV personality are designations that Cora wears well, and there is no slowing down for this accomplished giant of the food industry.  Whether she is throwing down in kitchen stadium or sharing her culinary point of view in a cookbook, you can be sure that people are paying attention to her brand.
Students with an eye toward celebrity chef status should look to Cora's progression as an exemplary path to fame.  Her dedication and perseverance serve as a testament to the importance of passion and hard work in achieving culinary excellence.  Creativity and solid technique are always on display when Cora cooks, so if you want to build your chef chops take a lesson or two from this celebrated TV chef.
Cora's Iron Chef Training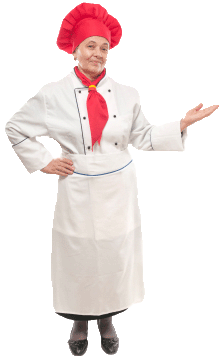 Chef Cat Cora was born in Mississippi and grew up around the restaurant industry with a father and grandfather in the business. Her Greek national heritage, and southern Mississippi roots have contributed to a culinary point of view that is a creative and unique blend of influences.
Although her serious interest in cooking was spawned as a teenager, she pursued a traditional college degree in Exercise Physiology after high school. Upon completion of the degree program she shifted her focus and enrolled in cooking school. She followed her dream and earned a degree at the prestigious Culinary Institute of America in New York's Hyde Park.
Chef Cora's real-time training included a series of chef jobs in New York under the guidance of notable chefs like Anne Rozensweig and Larry Forgione.  She also made a career stopover in France where she was fortunate to work with Roger Verge, chef/owner Le Moulin de Mougins, and Georges Blanc, chef/owner of Georges Blanc restaurant.
Cora as Executive Chef and Restaurant Entrepreneur
Cora was well known as a consummate food professional when the Food Network tapped her skills for TV.  She had made her mark in the San Francisco Bay area as Executive chef at Postino in Lafayette after stints in New York and France.
Today, Cora operates restaurants where she has no shortage of exposure.  Airport terminals in Texas and California feature Cat Cora's Kitchen branches that delight travelers with elevated airport fare.  Cora also operates a Greek-inspired eatery called Kouzzina on Disney's boardwalk at Disney World. The restaurant features wood-fired items and casual family food.
Her series of healthy barbecue restaurants reflect her unique culinary upbringing.  CCQ, which was born in Costa Mesa, CA, is a Mediterranean-flavored barbecue concept that brings unique and healthy barbecue to Cora's fans.
Another prestigious position that Cora holds is the job of Executive Chef for Bon Appetit magazine.  The publication is responsible for awakening the culinary minds of knowledge-hungry foodies, and Cora continues to drive food trends with her position at the magazine.
The Cat Cora Brand
Cora's stock went up considerably when she started to appear on TV.  Her charismatic personality became a fixture on food TV during a time when food awareness was exploding.  She co-hosted Kitchen Accomplished for the Food Network and appeared on other segments as well.
In 2005, Cora was tapped as the first female Iron Chef on the Food Network's popular Iron Chef America Show.  Her solid technique and consistent reinventing of classic dishes make her a culinary force to be reckoned with in kitchen stadium.  Since earning the immediate admiration of TV viewers, Cat Cora has propelled her brand to the forefront of culinary consumerism.
Cora has three cookbooks to her credit titled, Classics With a Twist, Cooking From the Hip, and Cat Cora's Kitchen.  She also boasts a line of branded products that includes cookware, knives, wooden utensils, and cutting boards.  Cora is a spokesperson for Insinkerator garbage disposals.
Cat Cora Chefs for Humanity
In 2005 Cora expanded on her passion for food by forming Chefs for Humanity.  The charitable organization founded by Cora is a grassroots coalition of chefs and culinary professionals guided by a mission to quickly be able to raise funds and provide resources for important emergency and humanitarian aid, nutritional education, and hunger-related initiatives throughout the world.
The organization was spawned from a Tsunami relief effort, and uses Doctors Without Borders as a model.  The group partners with other organizations to mobilize culinary professionals in an effort to provide disaster relief, but is also active in promoting healthful eating and nutrition awareness.
Find A Culinary School near Morristown With Open Eligibility Today!
Famous Chefs
---
Culinary Training
Top Schools
Majors
Degree Types
Career Information