North Dakota Culinary Arts
The land of ice fishing and lutefisk also offers fertile ground for ambitious and motivated chefs and hospitality professionals. Talk about untapped markets—check out how a prime culinary career can be built in Bismarck, Fargo, Minot or Grand Forks. Many metropolitan areas of the state have experienced growth, a big plus for the food service industry.
Okay, so North Dakota doesn't get a lot of press for its celebrity food status, but why not become a pioneer? This is one of the biggest agricultural centers in the United States, and the current trend among inventive chefs is farm fresh, seasonal and organic.
With a bountiful offering of fresh produce and a robust meat farming presence, North Dakota provides fertile ground for any creative chef. The Scandinavian culture that dominates many areas of the state opens a culinary door for any professional willing to explore this understated cuisine.  Norwegian and Swedish specialties abound in an area that is also guided by a strong German culinary presence.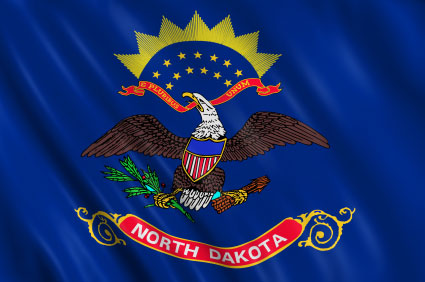 Choosing a Cooking School in North Dakota
If you're looking for an affordable and accelerated career path to a skilled cooking job check out the community and technical college programs in traditional or tribal colleges across North Dakota. Most offer programs like professional cooking, professional baking, meatcutter, professional kitchen worker, and institutional cook. Training in these areas will open doors to employment. 
On the job experience is invaluable in the hospitality industry, so entry level work will quickly pay dividends.  Formal training and certification provides a leg-up in the competitive industry.   Culinary programs are often designed with the understanding that many of the

potential students are working chefs that require flexible class schedules.  Continuing education that is paired with progressive work experience usually lays the groundwork for a rapid climb to higher paying management jobs.
If you're shopping for a four-year Bachelor's degree then look to the colleges and universities. Here you'll find degrees like culinary arts, baking and pastry, culinary management, restaurant management, nutrition and dietetics, food technology/culinology, and hospitality management. Emphasis at this level is management and intended to direct you to mid-level jobs. 
The coveted positions in many kitchens are the management jobs like Executive Chef, Sous Chef, and Pastry Chef.  Individuals engaged in these work assignments have expanded responsibilities that go beyond food preparation.  Food cost control and analysis is an important skill that management candidates bring to the table.  Formal training in this area is highly desirable to employers since the bottom line is at the forefront of their minds when making hiring decisions.  Making great food is one thing, but the ability to manage the daily operations of a kitchen, in a profitable way, is a credential that will set one candidate apart from another.
Advanced studies candidates who already possess an undergraduate degree may find that studying online provides a flexible and comprehensive alternative to classroom study.  At this level of education a practitioner has logged many hours in the kitchen, so an understanding of kitchen fundamentals is present.  As such, the hands-on training recommended for entry level students is not as important.
Explore the Local Food Scene in Bismarck, Fargo or Grand Forks
When it comes to culinary studies the conventional classroom is only one of the learning venues available.  Whatever your situation, it pays to explore the indigenous culinary features of your surroundings. 
What are the most talked about restaurants in the area? 
Who are the most well respected chefs plying their trade in your locale? 
The information gleaned from such considerations could prove valuable in your quest for culinary education and employment. 
Making contacts in the local food scene might make the difference for you when it comes time to seek work.  Local chefs will be most familiar with the seasonal and signature ingredients of the locality, so exposing yourself to their techniques and musings will pay immediate dividends.  Internships and other learn and earn opportunities might be spawned by such interactions, so embracing the local culinary culture should be considered an important component of your overall education experience.
Food sourcing occupies a preeminent role in many chefs culinary point of view.  Knowing where to obtain desired ingredients is a job skill that is gaining importance for chefs.  Culinary professionals often seek fresh and organic produce and the trend is toward procuring these items from individual producers, rather than broad line suppliers.  Access to the best raw materials can elevate a chef's ability to create unique offerings that stand apart from his or her contemporaries.
Finding a Good Job as a Chef in North Dakota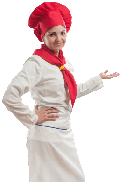 Any chef training program that you choose should provide most of the following tools and services designed to help you transition smoothly to a good first job:
Chef internships and/or apprenticeships
Well-equipped teaching kitchen
Student-run kitchen
Professional chef/instructors
Career assistance and job placement services
Chef's working in North Dakota can expect a wide range of salary structures that are based on experience and credentials.  In general, a competitive salary for a chef manager – sous chef, executive sous chef – averages around forty thousand dollars.  Individuals who are seeking entry level employment in the field should expect to start at a lower rate of pay than seasoned chefs do.  Mobility is enhanced by earning upper level credentials, and working up through the ranks can be achieved by pursuing career goals with ambition and perseverance. 
Some North Dakota Cooking Schools
Bismarck State College – Bismarck

Cankdeska Cikana Community College - Ft Totten

North Dakota State University – Fargo
North Dakota State College of Science – Wahpeto  The culinary program at the State College offers intensive camp experiences that focus on conveying a large body of information over a short period of time.  Categories like knife skills, banquet buffet presentation, and garnishing techniques are isolated and addresses in a rapid fire setting that is designed to maximize the efficiency of the instruction.  The chef training management degree is an associate's degree that encompasses a wide range of industry exposures.  Entrees, soups and pantry items are prepared in the laboratory phase of study that gets the students into the kitchen.  Classical preparation techniques are emphasized and standard preparations for a wide range of dishes is conveyed by professional instructors.  Fine dining training is paired with culinary philosophies that relate to more casual dining establishments.  The resulting education is well rounded in its ability to place graduates in a wide array of work opportunities.
United Tribes Technical College – Bismarck
University of North Dakota - Grand Forks   Nutrition is a field of study that is closely related to food preparation and hospitality management.  The university offers a degree major in dietetics that encompasses a wide range of nutrition and sanitation based courses.  The emphasis of study is on community nutrition and sound foodservice management practices.  Sensory training and nutrition analysis are featured components of the major.
ACF Accredited Programs
Certificate and Job Training Programs
Quentin N. Burdick Job Corps Center
1500 University Ave. W,
Minot, ND 58703-1906
Phone:(701) 818-7596
Contact: Dan Budzyn - Budzyn.daniel@jobcorps.org
Find A Culinary School near Ashburn With Open Eligibility Today!
Culinary Training
Top Schools
Majors
Degree Types
Career Information