Learn at a Top Culinary School in Pennsylvania

If you are in the market for a culinary education, you'll find a few of the best culinary schools in the country right here between Philadelphia and Pittsburgh. You might also choose from a long list of community colleges and technical colleges that offer chef's training in the state.  Bachelor's Degrees in food related disciplines are also dispensed by four-year universities that serve industry sectors like nutrition and dietetics.
Pennsylvania's food associations are well known.  Cheesesteaks from Philly, chocolate from Hershey, and a snack-food industry that sends pretzels and potato chips across the country are prominent features of the state's food signature.  Pizzas and other ethnic contributions are dispensed in an authentic nod to PA's immigrant culture.  Inside the classroom-and beyond, culinary students are exposed to a higher-than-average food quotient that makes for a complete food education.
Chef students learn from the best working pros at school, but other venues offer unique opportunities to learn.  Chef competitions are great ways for students to get a handle on local food trends and progressive cooking techniques.  In PA, there are several: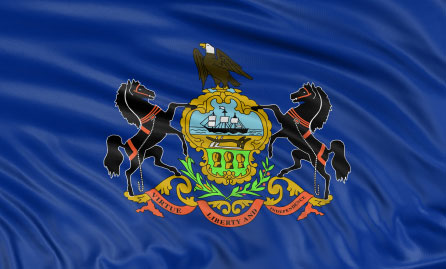 Your Education Includes Local PA Food Scene
Your culinary education must include a comprehensive exploration of the local food scene. Whether it's Philly, Pittsburgh, Altoona, or Hershey – each locale has a unique perspective to contribute to your culinary pool of knowledge. Each has a certain local flavor that is defined by the creative and inventive food offerings put forth by the best local chefs.
Local food festivals offer high concentrations of culinary excellence.  Regional fare that highlights prominent local ingredients is provided in tasting-sized portions perfect for discerning culinary students to dissect. Local "best of" restaurants, chefs, and dishes provide valuable insight for students striving to find a place in Pennsylvania's culinary mix. Add these, and other food events to your curriculum:
Good Taste! Pittsburgh Food and Cooking Expo
Pittsburgh Wine Festival
Pennsylvania Food and Beverage Show, York
Taste of Pennsylvania Wine and Food Show, York
Pittsburgh Farm to Table
Getting a Chef's Job in Pennsylvania
Ultimately your career is a priority, so choose a cooking school armed with the tools and services you'll need to transition smoothly to a good job, with growth potential:
Internships/externships and apprenticeships in settings that provide training and access to full-time employment
Well-equipped teaching kitchens that get your hand dirty with the same tools you'll find in commercial production facilities
Career guidance and job placement services, including job boards and industry connections
Working chef/instructors who bring wide experiences to their campus kitchens
Student-run restaurants that let you work while you learn, in fast-paced production roles like those you will play on the job.
Consider a student membership in a local chapter of a professional industry association. The popular American Culinary Federation has 12 chapters statewide, from Philadelphia to Pittsburgh. Organizations like these give you access to local pros, who share your passion for the craft.  Networking with seasoned industry veterans quickly elevates you to insider status-and that's right where you want to be at job-hunting time.
Promoting culinary education is a commonly shared mission statement for food industry organizations, so getting involved early in your career often leads to scholarships and training-inside the network.  Access to members-only seminars and conferences bolsters your understanding of the field, while private job postings and career fairs add further value to your membership.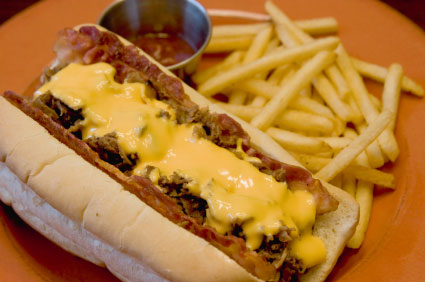 Salaries for chefs and cooks fall along a wide of annual compensation-based on a few key factors.  Experience, location, type of kitchen and general economic climate are important considerations, but there is no doubt that a decent education is paramount to your long-term success.
Target urban areas for the highest annual salaries and most progressive cuisine, but don't be afraid to think outside the box, for employment that is off the beaten path.  Successful culinary arts graduates work at hotels, resorts, casinos and in institutional settings like schools, health-care facilities and corporate centers.
List of Pennsylvania Cooking Schools
International Culinary School at the Art Institutes of Philadelphia is one of two AI culinary campuses in PA. These ultra-popular programs continue to turn out highly qualified chefs and pastry chefs. Students learn international cuisine, including classical French cooking. Experience in high-volume student-run restaurants and internships augment classroom instruction.  Programs on the Philly campus: Bachelor's Culinary Management, Associate's Culinary Arts, Culinary Arts Diploma, and Baking and Pastry Diploma.
International Culinary School at the Art Institutes of Pittsburgh provides a world-class culinary education that conveys the skills and techniques you need to make your way up the kitchen ladder. Programs include: Bachelor's Culinary Management, Bachelor's Hotel and Restaurant Management, Associate's Culinary Arts, and The Art of Cooking Diploma.
Pennsylvania Culinary Institute in Pittsburgh employs the Le Cordon Bleu culinary curriculum, similar coursework as that of the original Le Cordon Bleu in Paris, France. This is classical French training with some American influences included. Programs include: Associates Le Cordon Bleu Culinary Arts, Associates Le Cordon Bleu Patisserie and Baking, Associates Le Cordon Bleu Hospitality and Restaurant Management, and Le Cordon Bleu Culinary Skills Diploma.
The Restaurant School at Walnut Hill College in Philadelphia strives to set itself apart from other programs with its commitment to study-abroad opportunities. The campus is state of the art and includes multiple student-run kitchens/restaurants. These are intensive academic and practical programs that also impart a generous amount of business savvy. Degrees include: Bachelors Culinary Arts, Bachelors Restaurant Management, Bachelors Pastry Arts, and Bachelors Hotel Management.
JNA Institute of Culinary Arts in Philadelphia is a comprehensive career-oriented culinary school. Expect intensive, accelerated courses that fast-track graduates to good kitchen jobs. Programs: 30-week Professional Cooking and 60-week Culinary Arts/Restaurant Management.

Pennsylvania State Colleges, Community and Technical Colleges Offering Culinary, Restaurant Management, and/or Hospitality Degrees
Bidwell Training Center Inc. – Pittsburgh Bradford School – Pittsburgh

Bucks County Community College – Newtown

Cedar Crest College – Allentown

Central Pennsylvania College – Summerdale

Cheyney University of Pennsylvania – Cheyney

Community College of Allegheny County – Allegheny, Boyce, North Campus, South Campus – The Associate's in Applied Science Degree requires completion of 67 credit hours of on-campus instruction, combined with a practical externship totaling a minimum of 300 hours worked.  Four campus locations offer flexible scheduling for degree candidates.

Community College of Philadelphia

Delaware County Community College – Media

Delaware Valley College – Doylestown

Drexel University – Philadelphia

East Stroudsburg University - East Stroudsburg

Erie Business Center – Erie

Gannon University – Erie

Greater Altoona Career and Technology Center – Altoona

Harrisburg Area Community College - Harrisburg

Immaculata College – Immaculata

Indiana University of Pennsylvania - Indiana

Keystone College - La Plume

Lancaster County Career and Technology Center - Willow Street

Lebanon County Career and Technology Center – Lebanon

Lehigh Carbon Community College – Schnecksville

Luzerne County Community College – Nanticoke

Marywood University – Scranton

Mercyhurst College – Erie

Messiah College – Grantham

Montgomery County Community College - Blue Bell-Pottstown

Newport Business Institute (ONLINE) - Lower Burrell

Northampton County Area Community College – Bethlehem

Pennsylvania College of Technology – Williamsport

Pennsylvania Highlands Community College – Richland, Ebensburg, Huntington, Somerset – Culinary Arts students are inundated with relevant course material that emphasizes management and business principles alongside kitchen training. In addition to earning an Associate's in Applied Science–Culinary Arts Degree, students are eligible for Certificates from the Educational Foundation of the National Restaurant Association.  By passing proficiency exams in disciplines like sanitation or nutrition, students earn additional resume credentials from the NRA that also serve as qualifiers for scholarship eligibility from the organization.

Pennsylvania State University - Hazleton-Monaca-Reading-University Park

Pittsburgh Technical Institute – Pittsburgh

Reading Area Community College – Reading

Robert Morris College - Moon Township

Saint Joseph's University – Philadelphia

Seton Hill University – Greensburg

Westmoreland County Community College – Youngwood

Widener University - Chester

Yorktowne Business Institute - York
ACF Accredited Programs

Postsecondary
Community College of Philadelphia
1700 Spring Garden St.,
Philadelphia, PA 19130-3936
Phone: (215) 751-8000/a>
Contact: Andres E. Marin, CEC - amarin@ccp.edu
Programs
Culinary Arts Associate in Applied Science Degree
Harrisburg Area Community College
1 Hacc Dr.,
Harrisburg, PA 17110-2999
Phone: (717) 780-1956
Fax: ((717) 221-1760
Contact: Autumn R. Patti - arpatti@hacc.edu
Programs
AA Degree in Culinary Arts
Certificate in Culinary Arts
Indiana University of PA
125 S Gilpin St.,
Punxsutawney, PA 15767-2027
Phone: (814) 938-8400
Fax: (814) 938-1155
Contact: Michael J. McGreal, CEC, CCE - mmcgreal@jjc.edu
Programs
Certificate in Baking and Pastry
Certificate in Culinary Arts
Pennsylvania College of Technology
1 College Ave.,
Williamsport, PA 17701-5799
Phone: (570)326-3761 x 7697
Fax: (570) 320-5260
Contact: Michael J. McGreal, CEC, CCE - mmcgreal@jjc.edu
Programs
AAS Degree in Baking and Pastry Arts
AAS Degree in Culinary Arts Technology
Pittsburgh Technical College
1111 McKee Rd.,
Oakdale, PA 15071-3211
Phone: (412) 809-5237
Contact: Norman P. Hart, AAC - hart.norman@ptcollege.edu
Programs
AS Degree in Culinary Arts
Certificate in Culinary Arts
The Pennsylvania School of Culinary Arts - YTI Career Institute
3050 Hempland Rd.,
Lancaster, PA 17601-1310
Phone: (717) 295-1100
Fax: (717) 295-1135
Contact: Susan E. Notter, CEPC
ASB Degree in Culinary Arts/Restaurant Management
Diploma in Pastry Arts
Westmoreland County Community College
145 Pavilion Ln.,
Youngwood, PA 15697-1814
Phone: (724) 925-4028
Fax: (724) 925-4293
Contact: Cindy A. Komarinski, Ph.D.,CCC, CCE, HAAC - komarinskic@westmoreland.edu
Programs
AAS Degree in Baking and Pastry (Apprenticeship and Non-Apprenticeship Options)
AAS Degree in Culinary Arts (Apprenticeship and Non-Apprenticeship Options)
AAS Degree in Restaurant/Culinary Mgmt

Secondary
Berks Career and Technology Center East
3307 Friedensburg Rd.,
Oley, PA 19547-8716
Phone: (610) 987-6201
Contact: Eric Lynch - eric.lynch@berkscareer.com
Berks Career and Technology Center West
1057 County Welfare Rd.,
Leesport, PA 19533-9112
Phone: (610) 374-4073 4528
Fax: (610) 374-1340
Contact: W. Clarke Hammond, CEC, CCE - clarke.hammond@berkscareer.com
Butler County Area Vocational-Technical School
210 Campus Ln.,
Butler, PA 16001-2664
Phone: (724) 282-0735 x 213
Contact:Michael Barczak - barczakm@butlertec.us, Katie Collins - collinsk@butlertec.us
Carlisle Center for Careers & Technology
623 W Penn St.,
Carlisle, PA 17013-2239
Contact: Carey Ehly - ehlyc@carlisleschools.org
Dauphin County Technical School
6001 Locust Ln.,
Harrisburg, PA 17109-5631
Phone: (717) 652-3170 x 1161
Fax: (717) 652-9326
Contact: Lou Sackett - lsackett@dcts.org
Programs
AAS Degree in Culinary Arts
Eastern Center for Arts and Technology
3075 Terwood Rd.,
Willow Grove, PA 19090-1436
Phone: (215) 784-4800
Fax: (215) 784-4804
Contact: Joseph Greb - jgreb@eastech.org
Programs
AAS Degree in Culinary Arts
Erie County Technical School
8500 Oliver Rd.,
Erie, PA 16509-4699
Phone: (814) 464-8675
Fax: (814) 864-9400
Contact: Sandra Carr - scarr@ects.org
Programs
AAS Degree in Culinary Arts
Greater Altoona Career and Technology Center
1500 4th Ave.,
Altoona, PA 16602-3616
Phone: (814) 946-8450
Fax: (814) 946-8351
Contact: Heather M. McCloskey - heather.mccloskey@gactc.edu
Indiana County Technology Center
441 Hamill Rd.,
Indiana, PA 15701-1465
Phone: (724) 349-6700
Fax: (724) 349-6411
Contact: Jonathan Michael Nagy
Jefferson County-Dubois Area Vocational-Technical School
576 Vo Tech Rd.,
Reynoldsville, PA 15851-6368
Phone: (814) 653-8265 x 170
Fax: (814) 653-8425
Contact: John P. Druschel - jpdruschel@jefftech.us
Lancaster County Career and Technology Center
432 Old Market St.,
Mount Joy, PA 17552-9681
Phone: (717) 653-3000
Fax: (717) 653-0901
Contact: Tracie S. Gotshall - tgotshall@lancasterctc.edu
Programs
Culinary Arts
Baking and Pastry Arts
Lebanon County Career and Technology Center
833 Metro Dr.,
Lebanon, PA 17042-9159
Phone: (717) 273-8551 x 2140, (717) 273-8551 x 2144
Fax: (717) 273-0534
Contact:Brian D. Peffley, CEPC, CCE, AAC - bpeffley@lcctc.edu, Robert E. Corle, Jr., CEC, CCE - rcorle@lcctc.edu
Programs
Culinary Arts
Pastry Arts
Lehigh Career and Technical Institute
4500 Education Park Dr.,
Schnecksville, PA 18078-2501
Phone: (484) 637-8356
Fax: (610) 799-1352
Contact: Brock A. Cahoon - cahoonb@lcti.org
Programs
Secondary Baking & Pastry
Secondary Culinary Arts
Middle Bucks Institute of Technology
2740 York Rd.,
Jamison, PA 18929-1046
Phone: (215) 343-2480 x 276
Fax: (215) 343-8626
Contact: Michael K. McCombe, CEC, CCE, AAC - mmccombe@mbit.org
Monroe Career and Technical Institute
PO Box 66,
194 Laurel Lake Dr.,
Bartonsville, PA 18321-0066
Phone: (570) 629-2001 x 108
Fax: (570) 629-9698
Contact: John A. Picarello - jpicarello@monroecti.org
North Montco Technical Career Center
1265 Sumneytown Pike,
Lansdale, PA 19446-4712
Phone: (215) 368-1177 x 108
Fax: (215) 855-7929
Contact: Charles A. Cole, CEC, CCE - ccole@nmtcc.org
Parkway West Career & Technology Center
7101 Steubenville Pike,
Oakdale, PA 15071-9111
Phone: (412) 923-1772 x 150, (412) 923-1772 ext 151
Fax: (412) 787-7257
Contact: Brad Lakes - lakes@parkwaywest.org, Michael Timcheck - mtimcheck@parkwaywest.org
Reading Muhlenberg Career & Technology Center
2615 Warren Rd.,
Reading, PA 19604-1021
Phone: (610) 921-7300 x 7682, (610) 921-7300 x 7436
Fax: (610) 921-7318
Contact: Mayricel De Leon-Soriano - mdeleon@rmctc.org, Justin C. Potteiger - jpotteiger@rmctc.org
Programs
Baking and Pastry
Culinary Arts
Certificate & Job Training Programs
Keystone Job Corps Center
235 W. Foothills Dr.,
Drums, PA 18222-2410
Phone: (570) 708-0601
Contact: Cynthia Crosley - crosley.cynthia@jobcorps.org
Philabundance
3616 S. Galloway St.,
Philadelphia, PA 19148-5402
Phone: (215) 235-5052 x 128
Contact: Candace Matthews-Bass - cmatthews@philabundance.org
Philadelphia Jobs Corps Center
Bldg. 12, 2810 S. 20th St.,
Philadelphia, PA 19145-5001
Phone: (267) 386-2882
Fax: (215) 334-3672
Contact: Elaine Anderson - anderson.elaine@jobcorps.org
Pittsburgh Job Corps Center
7175 Highland Dr.,
Pittsburgh, PA 15206-1260
Phone: (412) 867-8972
Fax: (815)280-2696
Contact:James Albright - albright.james@jobcorps.org
Culinary Training
Top Schools
Majors
Degree Types
Career Information